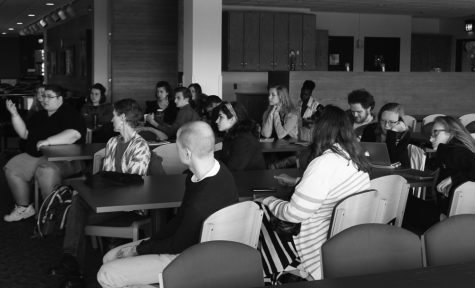 Kristen Wuerl, Staff Writer
Medical Anthropologist and Adjunct Assistant Professor of Medicine at Brown University Jennifer Carroll gave a lecture on gender and its influence on drug use in Ukraine on April 6. Approximately 20 people attended the lecture...
April 13, 2017 • No Comments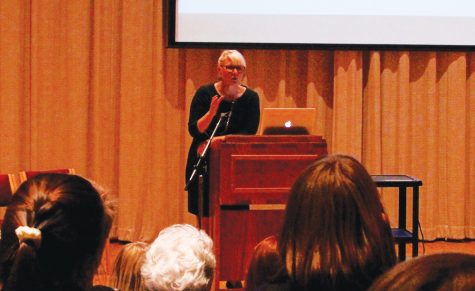 Lily Kime, Staff Writer
Rachel Peterson ('04) gave a lecture on April 6 addressing family life in Norway, focusing on children's rights. Approximately 140 people attended the lecture, which was this year's installment of the annual Knut Gjerset lec...
April 13, 2017 • No Comments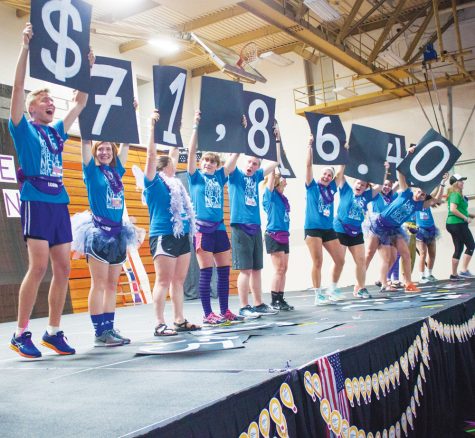 Sam Mitchell, Staff Writer
Luther held its fourth-annual Dance Marathon on April 8, reaching a record-breaking $71,816.04 raised across nearly a year's worth of fundraising events. Approximately 300 people attended the event. The amount of fun...
April 13, 2017 • No Comments
View All »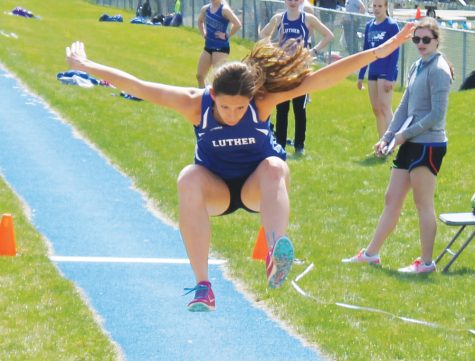 Shannon Baker, Staff Writer
The Luther Track & Field team hosted the 51st annual Norse Relays Saturday on April 8 in Carlson Stadium. Luther College, University of Wisconsin-Superior, Bethany Lutheran College, University of Dubuque, University of Nort...
April 13, 2017 • No Comments
View All »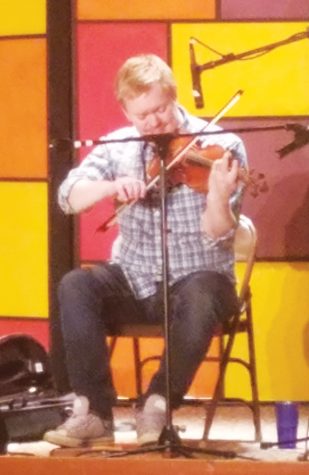 Vidar Skrede: An invitation to Norway
April 13, 2017
Nordic folk musician Vidar Skrede brought a taste of Norwegian traditional music to Marty's during KWLC's Norwegian Folk Music Night on April 6. Skrede, a native of Haugesund, Norway, earned a master's de...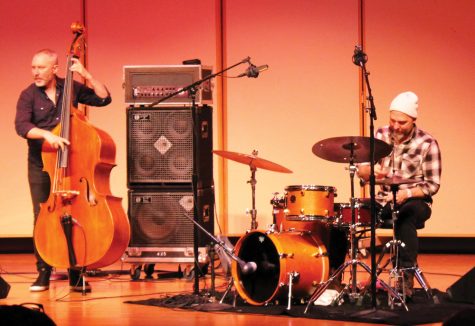 April 13, 2017
A New York City-based and Twin Cities-bred jazz trio The Bad Plus performed in the Center for Faith and Life (CFL) on April 7. David King played drums, Ethan Iverson played piano, and Reid Anderson playe...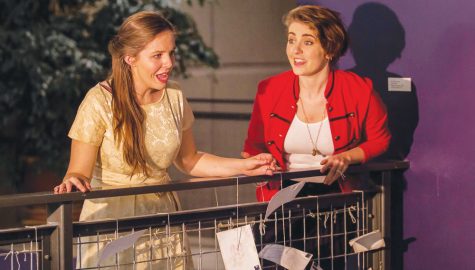 "Eurydice" unites classical with contemporary
April 13, 2017
"Eurydice," a senior honors project, sold out every seat for each show on April 8 and 9 in the Center for the Arts (CFA). Inspired by the fable of Orpheus, the play written by Sarah Ruhl in 2003 is told ...
View All »
Recent Sports Scores
Sunday, April 9

Softball

Luther 10 - UW-River Falls 0

Sunday, April 9

Men's Tennis

Luther 9 - Wartburg College 0

Sunday, April 9

Men's Tennis

Luther 9 - Central College 0

Sunday, April 9

Softball

Luther 5 - UW-River Falls 3

Saturday, April 8

Women's Tennis

Luther 1 - Carleton College 8

Saturday, April 8

Baseball

Luther 7 - Wartburg College 6

Saturday, April 8

Baseball

Luther 6 - Wartburg College 4

Thursday, March 23

Women's Tennis

Luther 0 - Kalamazoo College 9