Black History Month Alumni Profiles: Mary Elizabeth Williams '97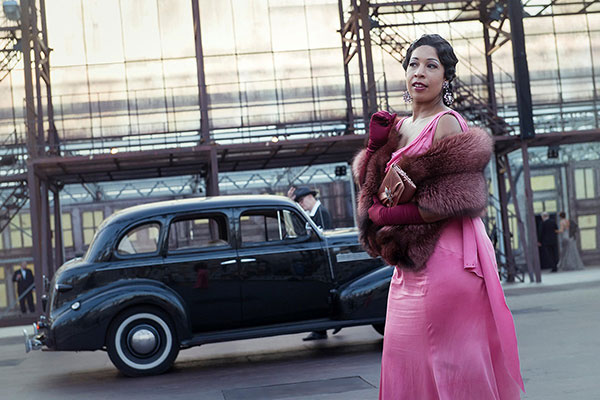 Emma Busch, Staff Writer
February 26, 2018
Hang on for a minute...we're trying to find some more stories you might like.
Mary Elizabeth Williams ('97) came to Luther with a love of storytelling and music that grew into a fruitful career as a professional opera singer.
Shortly after graduating, Williams began her first professional singing engagement with the year-long national Broadway tour of "Showboat." Soon afterwards, she completed young artist contrants at the Seattle Opera and Opéra National de Paris. Williams has performed many spinto soprano and colorature roles in productions such as "Tosca," "Aida," "Nabucco," "Macbeth" and "Norma." While there are many productions that she has enjoyed, her roles in "La Wally" and "Norma" stand out to her in particular.
"In ['La Wally'] I had a great rapport with the stage director, Guy Joosten, and I think we were able to tell a story that made sense and kept the audience at the edge of their seats," Williams said. "Vocally, I really enjoyed singing the title role of Norma with Florida Grand Opera a few seasons ago. The role of Norma is an incredible tour de force, and I loved confronting the technical challenge it provided and hope I get to do it again soon."
A native of Philadelphia, Williams first heard of Luther from her church's choir director, Jon Spong. When she visited campus prior to her junior year of high school, Williams knew Luther was the school for her. Though she was interested in singing, Williams initially decided to pursue a degree in music management.
"I came to Luther already very interested in singing but unsure I wanted to put all my eggs in that basket, so to speak," Williams said. "I first intended to get a degree in Music Management, but after my first accounting class, I decided that wasn't a good idea!"
Williams later took a poetry class that inspired her to study English literature.
"I liked that class so much, I wanted to study more," Williams said. "Later on, I realized that studying English literature was actually a logical place to start for a career in opera, because opera is about telling stories."
Williams says that while she was different from others on campus because of her race and a variety of other factors, she found her experience at Luther pleasant and instrumental in her development as an adult and professional performer.
"I would say that as a mixed-race person, I was highly visible on campus and clearly different, but not just because of my skin color," Williams said. "I'm from the east coast. I was young [because] I started my freshman year at Luther when I was sixteen. I was not a typical Luther student, I suppose, but I didn't dwell on that and I hope that my friends and teachers didn't dwell on it either. I found Luther to be a friendly, open [and] loving place to learn how to be an adult, and I was very cared for and treated with respect."
When Williams is not traveling for performance opportunities, she lives in Milan with her husband, Lorenzo Decaro, whom she met while they worked in Palermo, Italy together on a production of "Aida" at the Teatro Massimo in 2013. She also spends time in Philadelphia with her mother when she is in the United States.
Williams is currently performing in Cardiff, Wales in productions of "Tosca" and "La Forza Del Destino" at the Welsh National Opera. She is more than happy to speak to students and would like to extend an invitation to anyone interested in singing to contact her.
"I am very proud of being a Luther grad and am always available to Luther students and recent grads as a reference or mentor," Williams said. "If there is anybody at Luther who is contemplating a career in singing and wants help, advice, or just a friendly ear, look me up! I'm on Facebook."