LCSO sets up residency in Vienna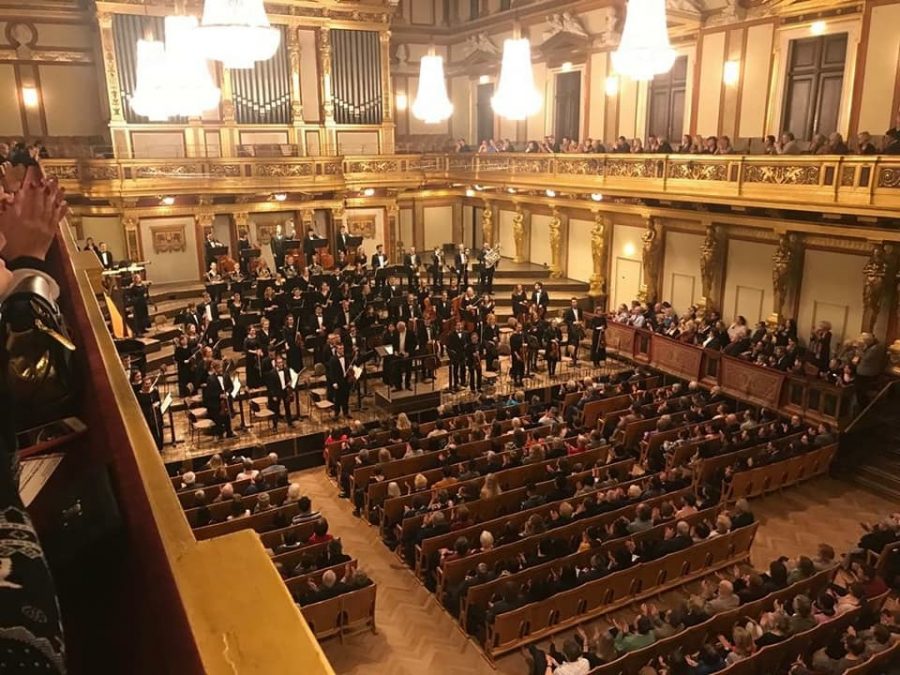 Leah Marxhausen, Staff Writer
February 20, 2019
The Luther College Symphony Orchestra journeyed from their home performance space in the Center for Faith and Life this January to rehearse, study, and tour in Vienna, Austria, as well as to take advantage of the world-class ensembles, concert halls, and museums the city has to offer.
During the month, the 86 ensemble members rehearsed Monday through Friday under the direction of Professor of Music Daniel Baldwin to prepare for their three-concert tour at the end of their stay. They also took a specially-designed course under the instruction of Assistant Professor of Music Melanie Batoff and Assistant Professor of Music Philip Borter titled GS-105: LC Symphony Orchestra Residency Vienna.
Professor of Music John Strauss and Professor of Music Virginia Strauss originally directed the Vienna residency, which began in the 1970s on a four-year rotation since 1999. Baldwin has led six LCSO tours to Vienna.
"We don't play Beethoven when we go to Vienna," Baldwin said. "They know how that goes. Those audiences, I think, want to hear our [American] music."
The orchestra performed a program specially selected for Viennese audiences containing "Overture to Die Meistersinger" by Richard Wagner, "Violin Concerto in E minor" by Felix Mendelssohn featuring Assistant Professor of Music and soloist Igor Kalnin, "Three Cornered Hat" by Manuel De Falla, "American in Paris" by George Gershwin, and "Danzon No. 2" by Arturo Marquez as an encore piece.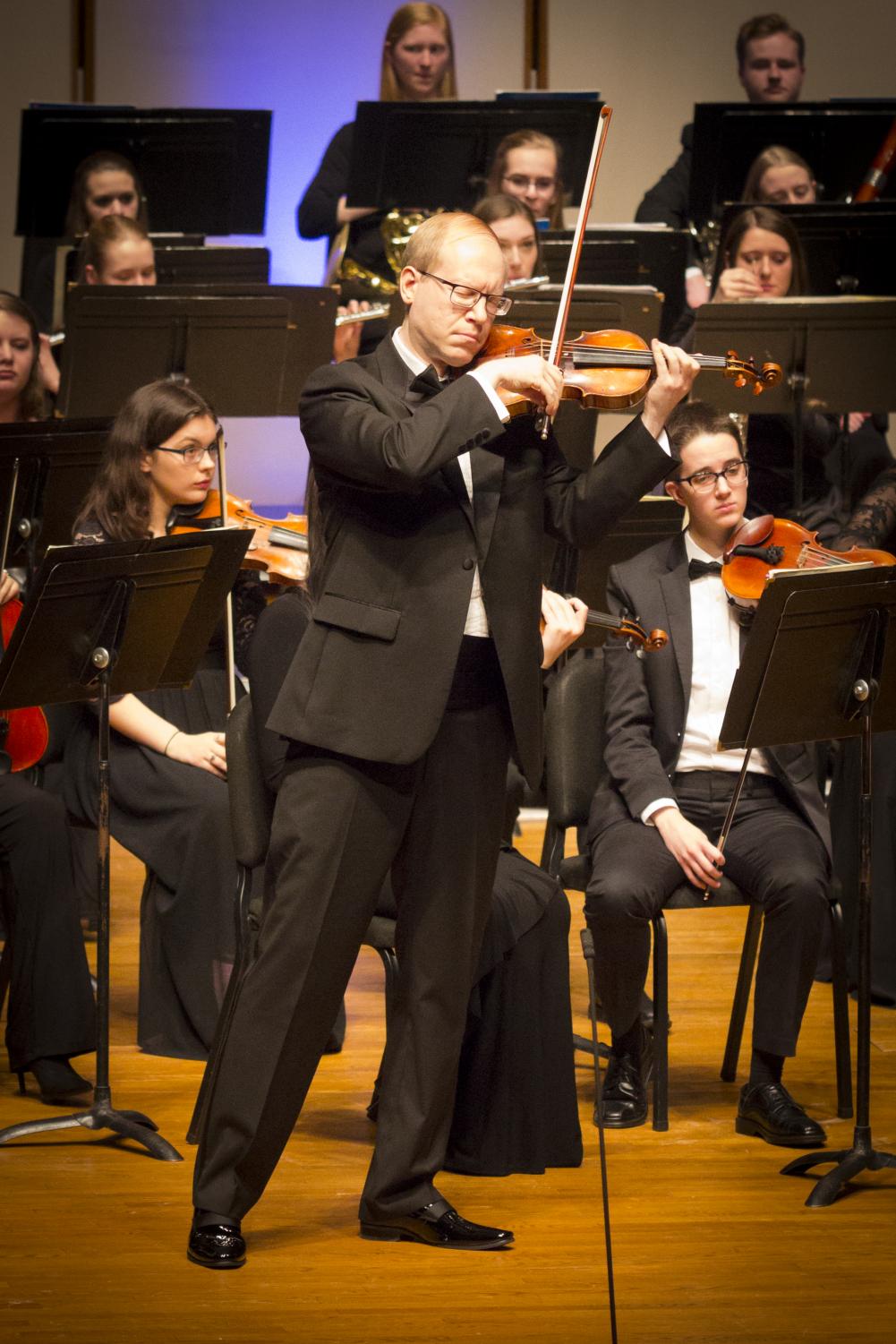 They performed in the National Slovak Theatre in Bratislava, Slovakia and the Cultural and Convention Center in Eisenstadt, Austria, and they completed the tour in front of a sold-out crowd of 1,200 people in the Musikverein, located in Vienna.
"We are an American, undergraduate, liberal arts orchestra playing in one of the major musical capitals in Europe, in what is arguably the most important concert hall stage in the world," Baldwin said when asked about his experience in the Musikverein. "Vienna is one of the major musical capitals and political capitals of Europe. It's the city of Beethoven, of Brahms, and so many of our great composers. Vienna has been at the center of our musical universe for a very long time."
According to Baldwin, the length of the stay, location, and intensity of the program helped the orchestra improve quickly and exposed them to the high standards of the professional musical world.
"We've become aware of what exactly the standard is," Baldwin said. "The standard is very high. I think that can be inspiring. It can challenge us to work harder, to tune more carefully, [and] to listen more carefully."
Decorah, Iowa is not the same musical hotspot as Vienna, but according to Interim Coordinator of Music Marketing and Tours Karen Martin-Schramm, this did not seem to diminish the audience's appreciation for the LCSO. If anything, it made them even more impressed.
"I was thrilled with their response because people in Vienna don't stand for ovations, but you could tell by their body language and their sustained applause that they absolutely loved it, especially at the Musikverein when they just went on and on," Martin-Schramm said. "They were right with [the ensemble] the whole time. You could hear a pin drop when Dr. Kalnin played his encore, but just in general I thought that was a phenomenal response."
Not only was the orchestra appreciated, but these performances allowed the soloist, Kalnin, to shine.
"Professor Kalnin had people asking for his autograph," Batoff said. "Lots of people even came when he was sitting watching the second half of the concert. I think it was extremely well-received."
The LCSO returned to campus on Feb. 4 and performed their homecoming concert on Feb. 10. Although this was the same program that they played at their fall concert, Kalnin commented on the LCSO's improvement and how noticeable this was for audience members.
According to Symphony Orchestra President Briana McGrane ('20), Vienna will have a positive impact on the group's musical ability as they move forward this semester.
"We know what we are capable of, especially because we were pushed so much in Vienna," McGrane said. "We can hold ourselves to those same standards."
Baldwin added to this, stating that the time the orchestra spent together and their exposure to other music in Vienna made a lifelong impression on all the players.
"I think the effects will be long-lasting and enduring," Baldwin said. "I think the orchestra will forever be better because of it."