Women in Motion: Hartl hits homerun in empowered leadership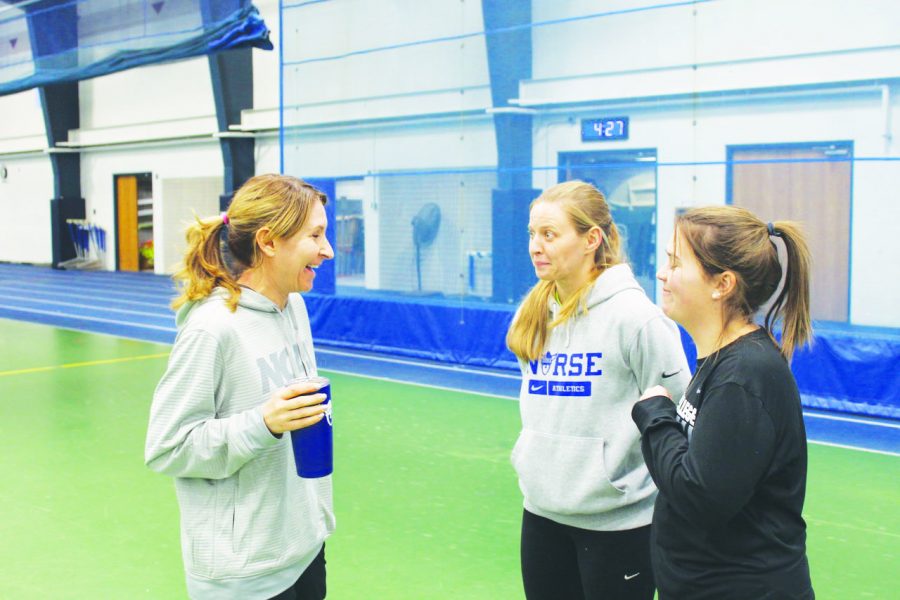 Kyle Brusco and Martel DenHartog
February 20, 2019
With the beginning of the 2019 season, Director of Intercollegiate Athletics and Head Softball Coach Renae Hartl is entering her 18th year at Luther. Since her arrival, one thing has remained consistent: her love of coaching and working with college-aged students.
"Every day, I feel so lucky that I get to be around students in this capacity," Hartl said. "I thrive on coaching. I feel that it keeps me young."
However, Hartl did not always want to be a coach. She graduated from Wartburg College in 1999, where she played softball and volleyball, and planned to use her psychology and physical education majors to pursue a career in psychiatry. During her junior year, she came to an important realization.
"Watching my softball coach, I thought to myself, 'would I love getting up every day and being a psychiatrist?'" Hartl said. "Or would I want to have [the softball coach's] life? I had a moment where I realized that I could be happy coaching for a very long time."
Hartl immediately switched tracks and prepared for a life as a leader on the diamond, beginning as a graduate assistant coach at Gustavus Adolphus College. After earning a master's degree in sports psychology from Minnesota State University-Mankato, Hartl accepted the head coaching job for Luther softball at the age of 24. She has not looked back and continues to tally accomplishments.
Hartl is 15th in career-win percentage for NCAA Division III softball coaches, has 11 straight 30-win seasons, has led teams to win six of the last eight Iowa Conference Tournament Titles, and has been named Iowa Conference Coach of the Year five times since 2007. Her players have also earned a total of 80 All-Conference Honors, 69 NFCA Midwest Region selections, and 23 All-Americans.
The record, Sierra Freeland ('21) says, is only part of Hartl's story.
"[Hartl] doesn't always focus on winning," Freeland said. "That's not her primary goal. Obviously it matters, but the main thing she wants is to develop us as people and leaders in this world."
Responsibilities outside of softball reflect Hartl's holistic style. In 2011, she was promoted to Assistant Athletic Director and was then named Athletic Director in 2015. However, it is the things that her student-athletes do off the field that she is most proud of.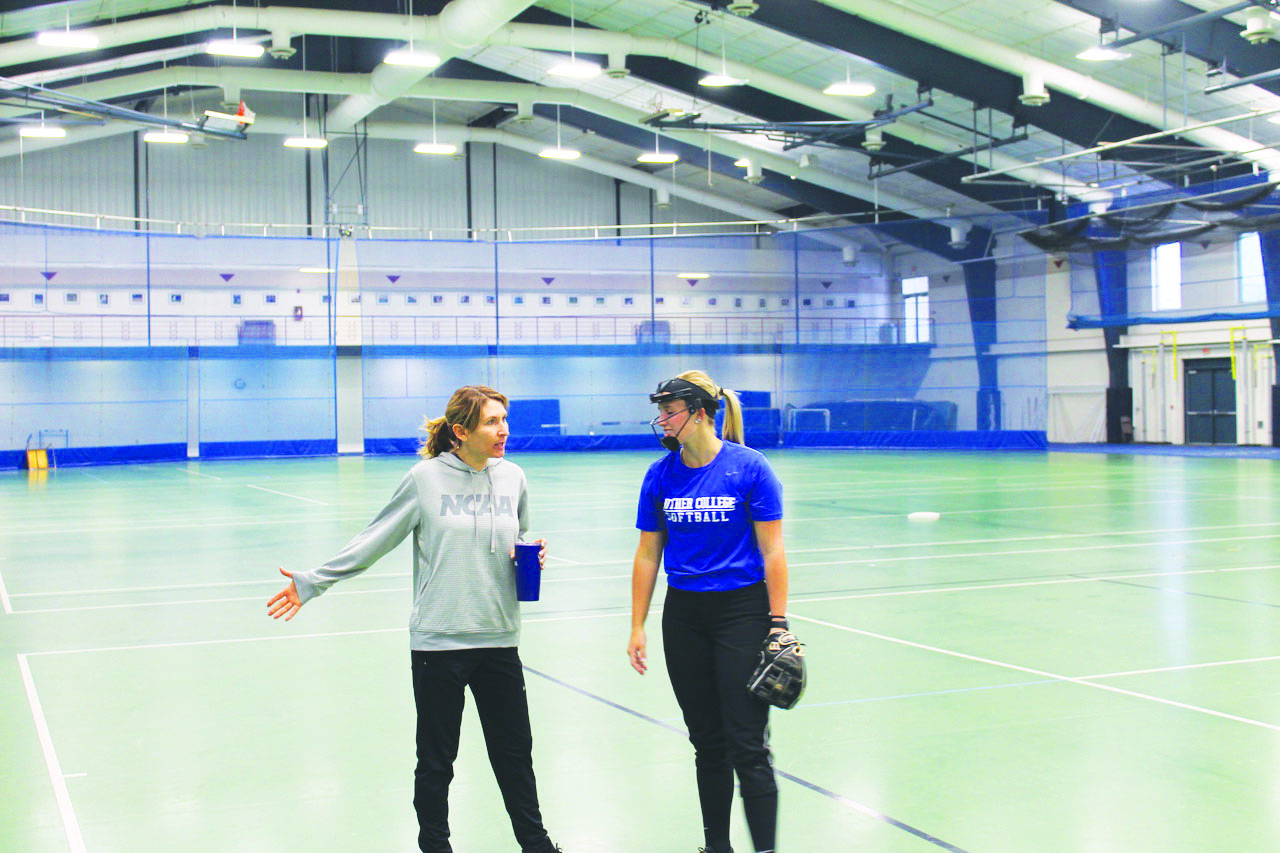 "The thing that brings me the most joy is seeing these young women go out into the world and succeed," Hartl said. "I get five to ten Snapchats per day from my young women showing me something amazing that they're out in the world doing, and I smile every single time. It's my favorite part of the job."
Loving her athletes is something that current students recognize. Samantha Bratland ('19), a returning All-American on the team, appreciates how much Hartl cares about her players, before and during their time at Luther.
"Through the recruiting process, she makes it known that her main goal is to see you grow and become an amazing young woman," Bratland said. "She doesn't want us to stop at good or greatness. She pushes us to be more than we are, and she makes us believe in who we are as individuals, a team, and a family."

Hartl not only enjoys fostering the growth of her own team, but is paving the way for young women interested in coaching. On Feb. 11, Hartl spoke at the A-R-C Women in Athletics Symposium, and since has received emails from attendees asking for advice regarding entering the coaching field.
"The goal of [the symposium] was a neat networking opportunity for young women," Hartl said. "[I would tell women interested in pursuing a coaching career] not to be affected by anyone outside of sports telling them you can't do it, because that will happen. Jump in. Shadow, student coach, get involved, meet people, network."
"I get five to ten Snapchats per day from my young women showing me something amazing that they're out in the world doing, and I smile every single time. It's my favorite part of the job."

-Head Softball Coach Renae Hartl
Few have worked with Hartl more than Associate Head Coach Teri Olson ('05), who played softball under Hartl for several years and has followed this advice. Olson joined the softball coaching staff as an assistant in 2007, and sees how Hartl values her players.
"She welcomes change and is always trying to find the best approach for every individual athlete," Olson said. "We recognize that there are different styles of leadership: those who lead by example to those who are very vocal and maybe even a little demanding of their teammates. But it's important to allow someone to be true to themselves and help strengthen areas some might consider weakness."
This approach has obvious results when it comes to Luther's student-athletes. According to Hannah Nelsen ('21), Hartl is focused on developing whole people, not just softball competitors.
"[Coach] cares about what we do besides just the sport," Nelsen said. "I was an insecure person coming in [to Luther] and she made me feel more comfortable and proud of myself and my surroundings. She cares about our team and treats us more as family than other coaches."