Swim & Dive face national rivalry at championship meet
Juhl Kuhlemeier, Staff Writer
February 20, 2019
The Men's and Women's Swim and Dive teams finished their 2018-19 season at the Liberal Arts Championships Feb. 13-16 in Cedar Rapids, Iowa. The Men's team took fifth out of eight teams with 403 points and the women took eighth out of 11 with 298 points. The teams competed in events against schools from the American Rivers Conference and other colleges across the Midwest, California, and North Carolina. 
The competitive field was larger than other meets Luther has attended this season, but LAC scores of A-R-C teams are virtually compiled to determine A-R-C conference standings. Luther swept the 50-yard freestyle with wins by Linnea Lee-Brown ('21) in 0:24.11 and EJ Kohner ('19) in 0:21.31.
Lee-Brown said that the teams had a strategy for approaching the LAC.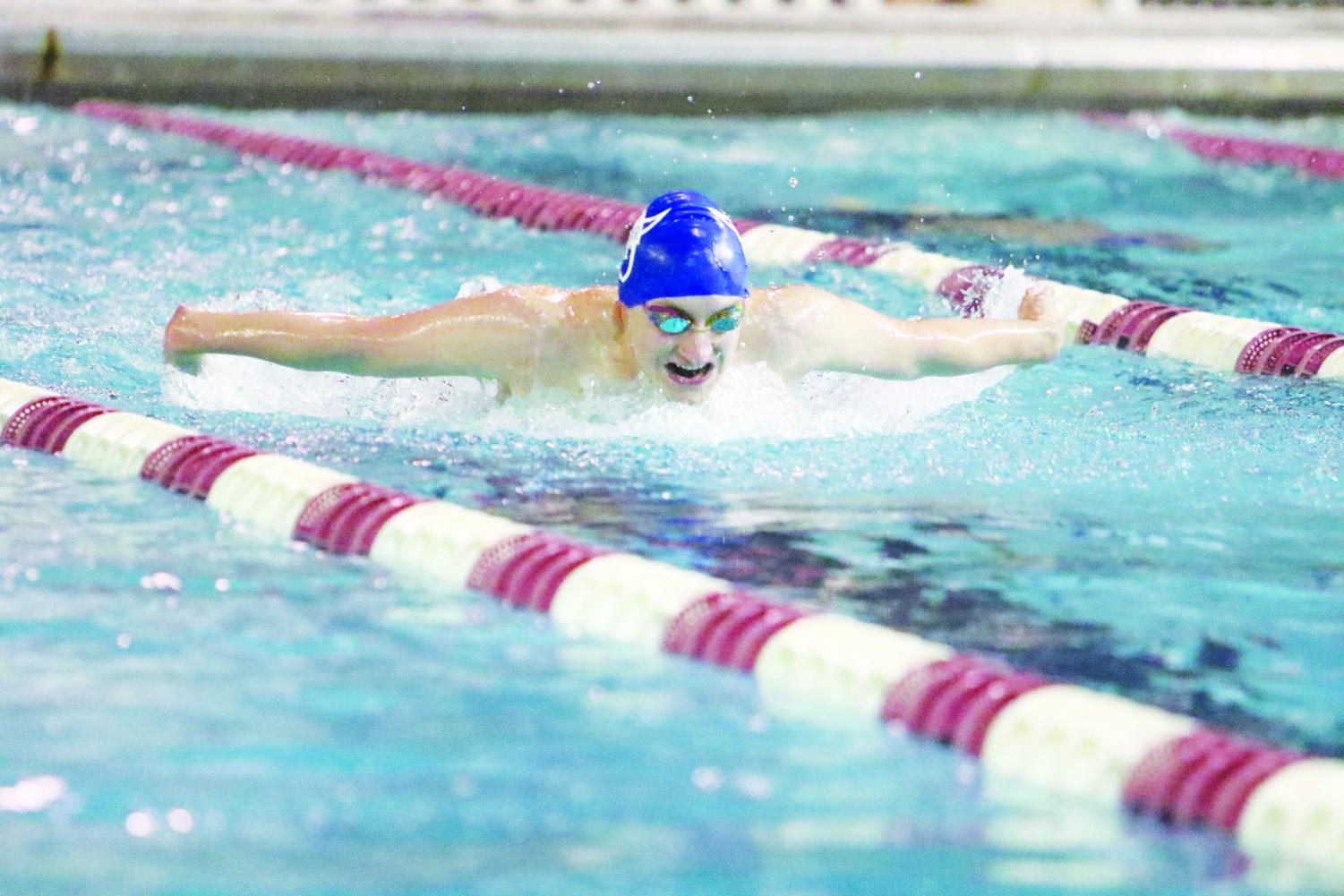 "We're trying to do our best at LAC, but then we see if we can come out on top of A-R-C," Lee-Brown said before the meet.
Lee-Brown was one of Luther's top performers at the meet, also earning second in the 100 freestyle in 0:54.22.
Swimmers had been awaiting the conference meet all season. Martha Stelter ('19) was excited for the last meet of her college athletic career.
"It's our last meet of the season, so we're all rested and ready to go," Stelter said. "This is the meet that we train for all year."
On day three of the competition, Stelter, Lee-Brown, Lilly Anderson ('22), and Elena Dooley ('19) swam a 1:54.58 in the 200 medley relay to earn fourth in the event. In the longest race of the meet, the 1650-yard freestyle, Greta Brua ('22) earned fourth in 18:45.2.
Dooley knows there can be pressure from having one major meet at the end of the season.
"[We] keep reminding ourselves that this is why we're training," Dooley said. "This is the final thing that we're working hard towards, and people want to do well, people want to make it to finals, people want to be on the podium. It's exciting when you're swimming during finals and watching, to see everybody cheering for you on the side and yelling your name."
Going into the meet, Head Coach Nicole Kaupp set goals for the team to swim as well as they can.
"It's going to be a really close meet," Kaupp said. "It's going to come down to every single point, so that will be fun."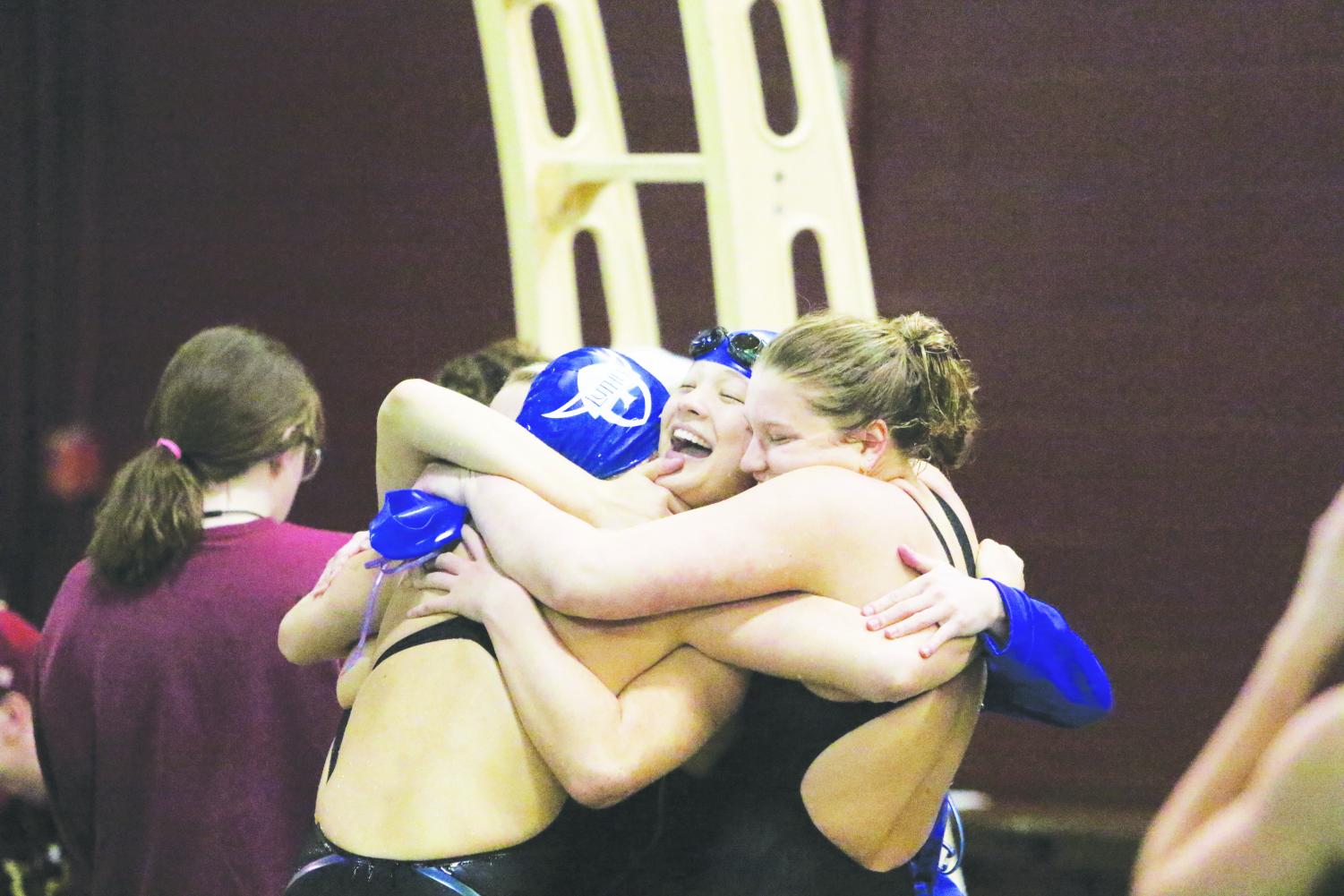 On the men's side, Luther had several top-three performances, including Kohner's win. The foursome of Matt Benson ('22), Soren Gloege Torp ('21), Kohner, and Jackson Gergen ('22) placed second in the 200-freestyle relay with a time of 1:27.21. Benson, Isaac Christopherson ('22), Gloege Torp, and Kohner also placed third in the 800-yard freestyle relay posting a time of 7:08.63. Individually, Gergen placed third in the 200 breaststroke in 0:59.88. Peder Smith ('20) placed third in the 200 individual medley with a time of 4:13.05.
"We had a lot of podium finishers, which is fantastic," Kohner said. "But what I'd say was a more notable thing is that the people that were originally placed like 17th were the ones dropping time and allowing us to get points, which really helps a lot if you can do that."
This year's LAC wrapped up a season of over five months' hard work and positivity with several personal bests, along with the top-eight podium finishes, according to Kohner.
"It's really been a great season," Kaupp said. "We've trained really hard, and we've trained smart."
Kohner felt that the results of the LAC meet accurately represented the swimming and diving teams' season.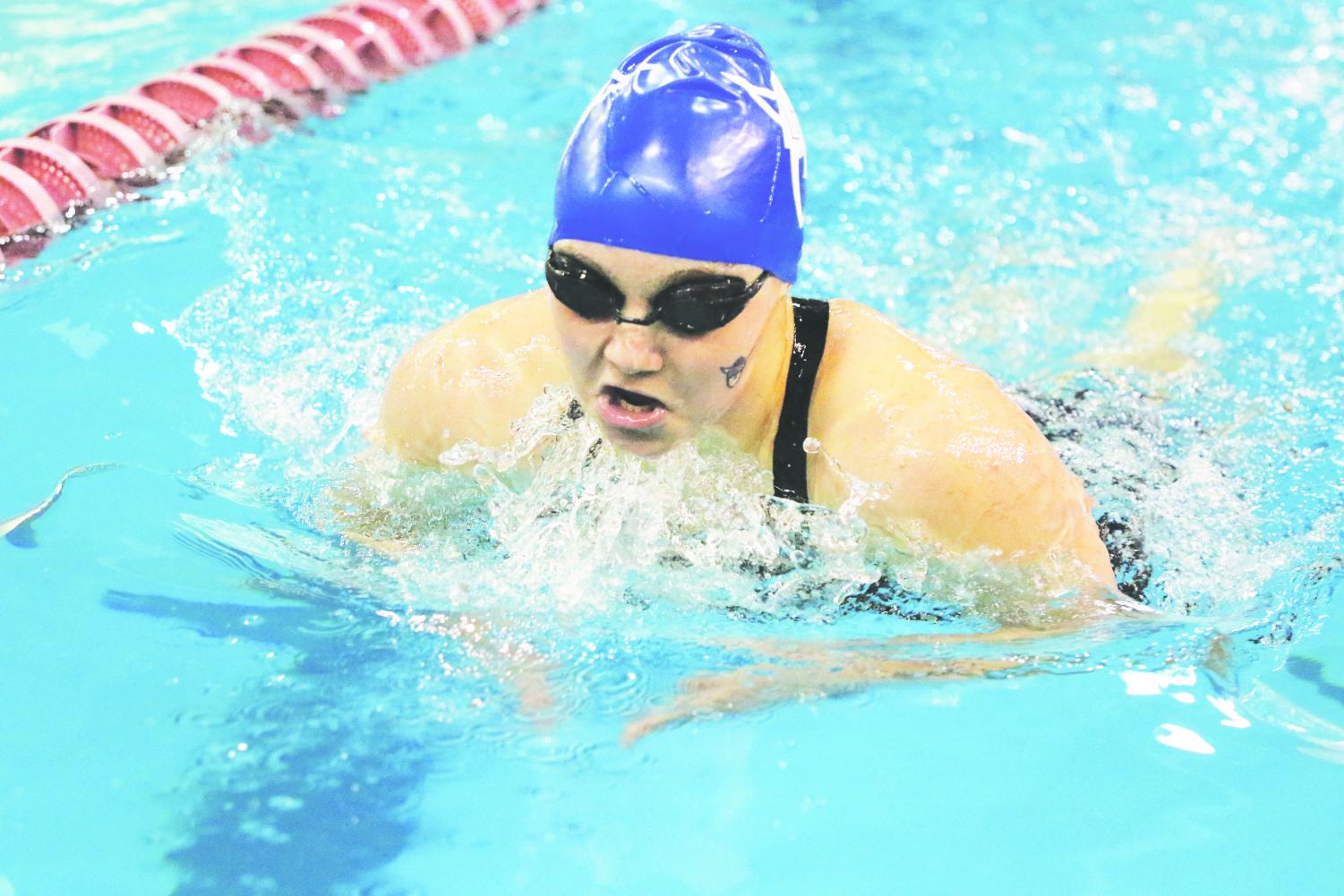 "Everyone on the team definitely kicked butt for the whole season," Kohner said. "That definitely showed in the results at the LAC."
As the seniors have come out of their final meet of their careers at Luther, they look forward to what the younger athletes will do in years to come. Dooley and Kohner both said that with a constantly improving program and such strong first-year athletes, they feel that the Luther Swim and Dive Team will keep improving in the future.
"I think we have really strong freshman class," Kohner said. "So I'm excited to see the next three years, both on the men's and women's side, where they go with that."