"Marcher Walker Pilgrim"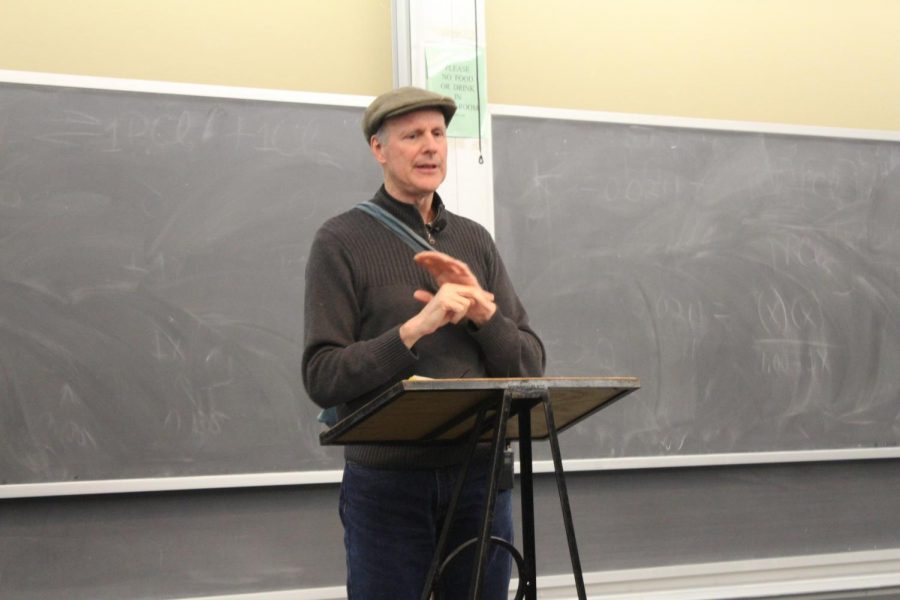 Alanna Pals, Staff Writer
February 28, 2019
Author Ed Fallon gave a lecture on his experiences during his walk to raise awareness of climate change on Thursday, Feb. 21 in Olin 102. Author of "Marcher Walker Pilgrim: A Great Memoir from the Great Nation for Climate Action," Fallon is also the Director of Bold Iowa and the host of a radio show called "The Fallon Forum," where every Monday he invites people to speak about issues that arise because of climate change.
In February 2013, Fallon got the idea to walk across the country to spread awareness for the climate crisis. He announced that he was putting this walk together on March 1, 2013, and gave himself one year to organize it. On March 1, 2014, his team, averaging 35 people, started their march from Los Angeles to Washington, D.C. that would take them eight months to complete.
"We called ourselves the Paul Reveres of the climate movement," Fallon said. "Instead of riding from Charleston to Boston saying, 'the British [are] coming, the British [are] coming,' we walked all the way from Los Angeles to Washington, D.C. saying, 'the climate is changing, the climate is changing.'"
Fallon shared that climate change is not an issue; it is a crisis. He used an analogy of walking into a house and seeing several minor issues and then seeing something on fire. That fire is analogous to climate change because according to Fallon, if the larger problem is not addressed, that will overshadow any other minor issues. Professor of Religion and Director of Sustainable Communities Jim Martin-Schramm hopes that these analogies will help impress the vital nature of the crisis.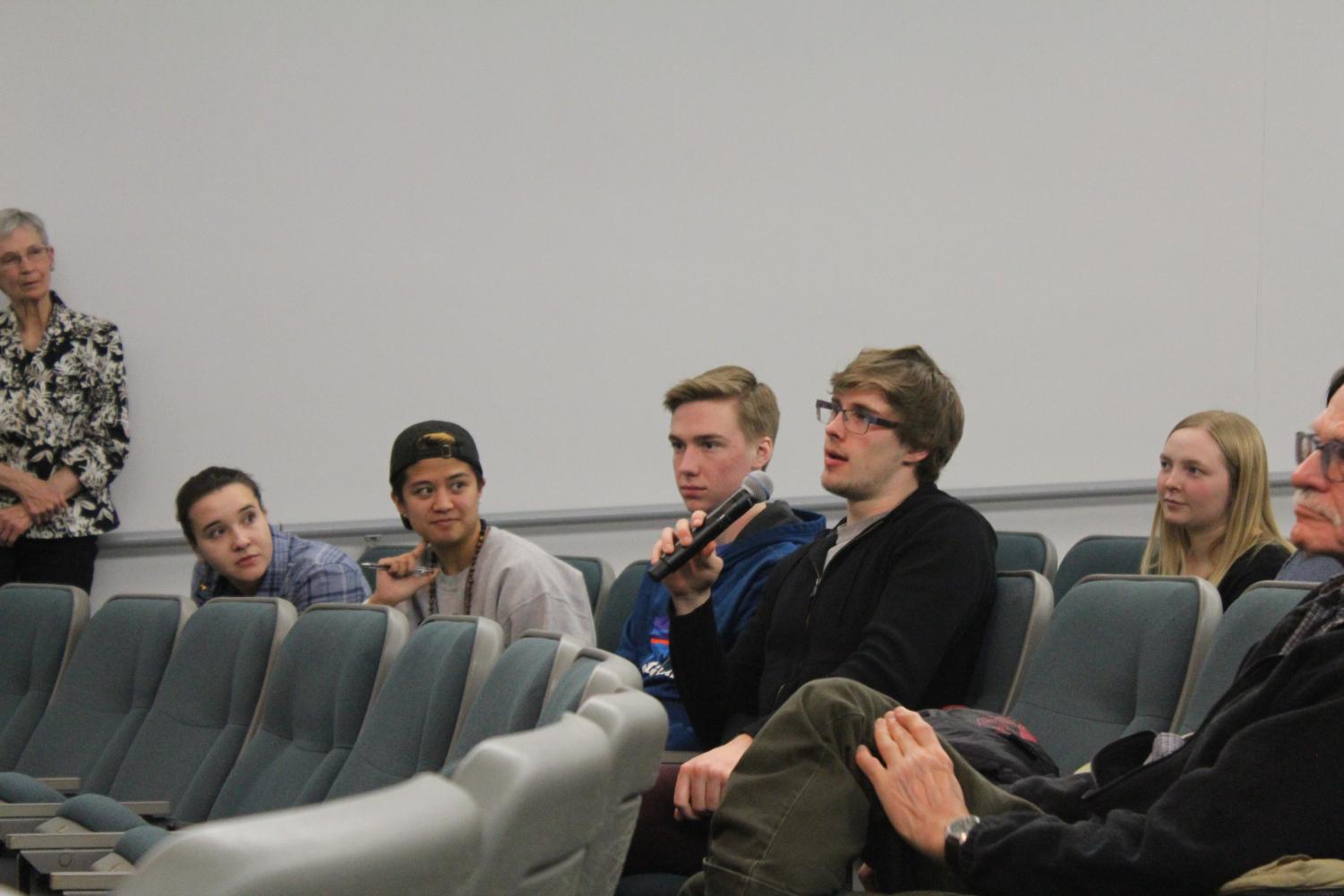 "I think the way Ed's presence on campus would probably have its biggest impact is for students to see that this isn't an issue; it is a crisis," Martin-Schramm said. "It isn't a crisis that you will address once and be done. It is a crisis that may require you to spend a lifetime addressing it."
Activists like Board Member and Volunteer at the Northeast Iowa Peace and Justice Center Julie Fischer are hoping for a refocus on climate disruption. She believes that the nation is in the process of making important discoveries about what is sustainable.
"[I am] hoping for refocusing on climate disruption that's happening, and what we need to be doing about it," Fischer said. "We're in the process of a great turning, and it's a turning away from the exploitation and waste of fossil energy to a realization that we need to live within our limits."
Fallon also discussed why it can be hard to understand the potential impacts of a current crisis, which resounded with Charlie Sylvester ('22).
"Well, like he said himself, it's hard to see in the moment how big of an impact something can have," Sylvester said. "It's not just about making a national change, but going community to community and getting people's attention on the communal level just across the nation."
Associate Professor of History and Director of the Center for Ethics and Public Engagement Victoria Christman also believes that climate change is urgent, which is why they decided to host a variety of speakers on the topic this semester.
"[Fallon] is part of a larger programming focus for this semester," Christman said. "He was the first of three guests that we'll have who are focusing on climate issues. On May 1, we're hosting the Roslien lecture. It's an annual lecture series focused on science and public policy, and this year James Hansen is coming. He's known as the father of climate change, so he was one of the first scientists to alert the world to climate change."
For the CEPE, beginning to fix the climate change crisis starts with extending conversations beyond the classroom and encouraging responsible action. The CEPE plans to continue their climate action semester with two more events with an emphasis on their semester-long theme of responsibility for the vulnerable.