Women's basketball advances to semifinals in A-R-C Tournament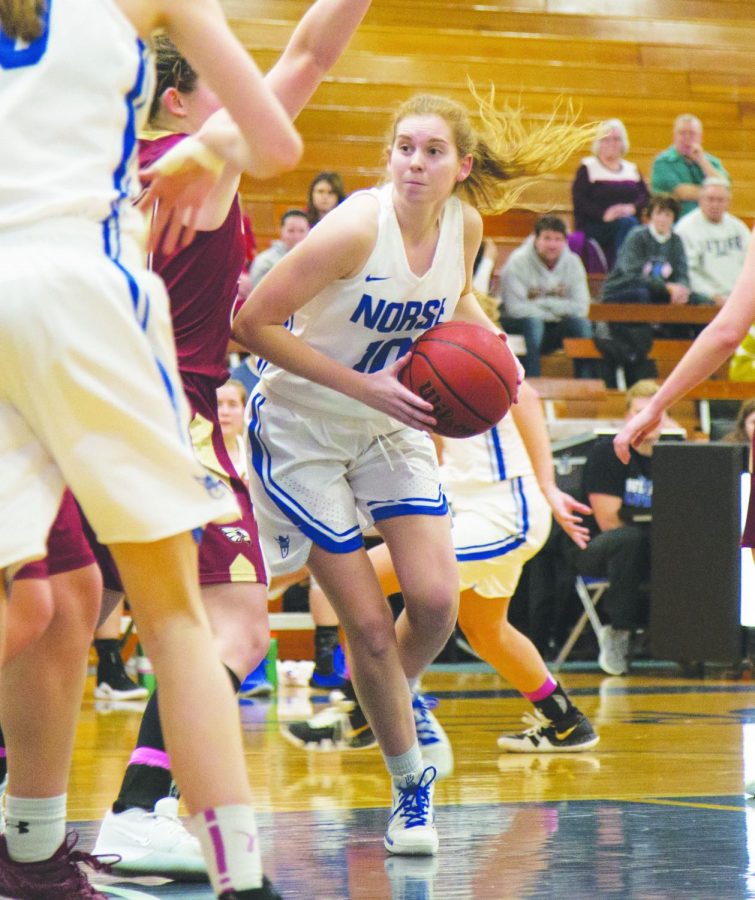 Olivia Schmidt, Staff Writer
February 28, 2019
The Luther Women's Basketball Team finished their season in the A-R-C conference tournament semifinals. They had a 65-62 win against Coe College in the first-round game on Feb. 19, followed by a 78-67 loss in the semifinal game against No. 1 seed Wartburg College Feb. 21.
Tuesday's home match with Coe was held in Regent's Center and allowed the team to advance to the next round. Team captain Sarah Holtz ('20) scored the most points of the evening for Luther with 14 points, followed by captain Laura Hamilton ('20) with 13 points, and Madilyn Heinke ('19) with an additional 11. Luther gained the lead in the second half, due to Erin Saemrow's ('21) three-point bucket shot. The team only maintained an advantage over Coe for a collective 3.2 minutes of the entire game, including the final 2.7 minutes that ended in victory, bringing the team to a 12-12 overall season record.
"We [had] a lot of good momentum from that game," forward Brittney Sjulstad ('19) said. "Obviously being down in the first half and coming back for the second was a big win for us, and [carrying] that into our game against Wartburg will [make it] an exciting game. We've beaten [Wartburg] once this year, so I think we're well-prepared for them."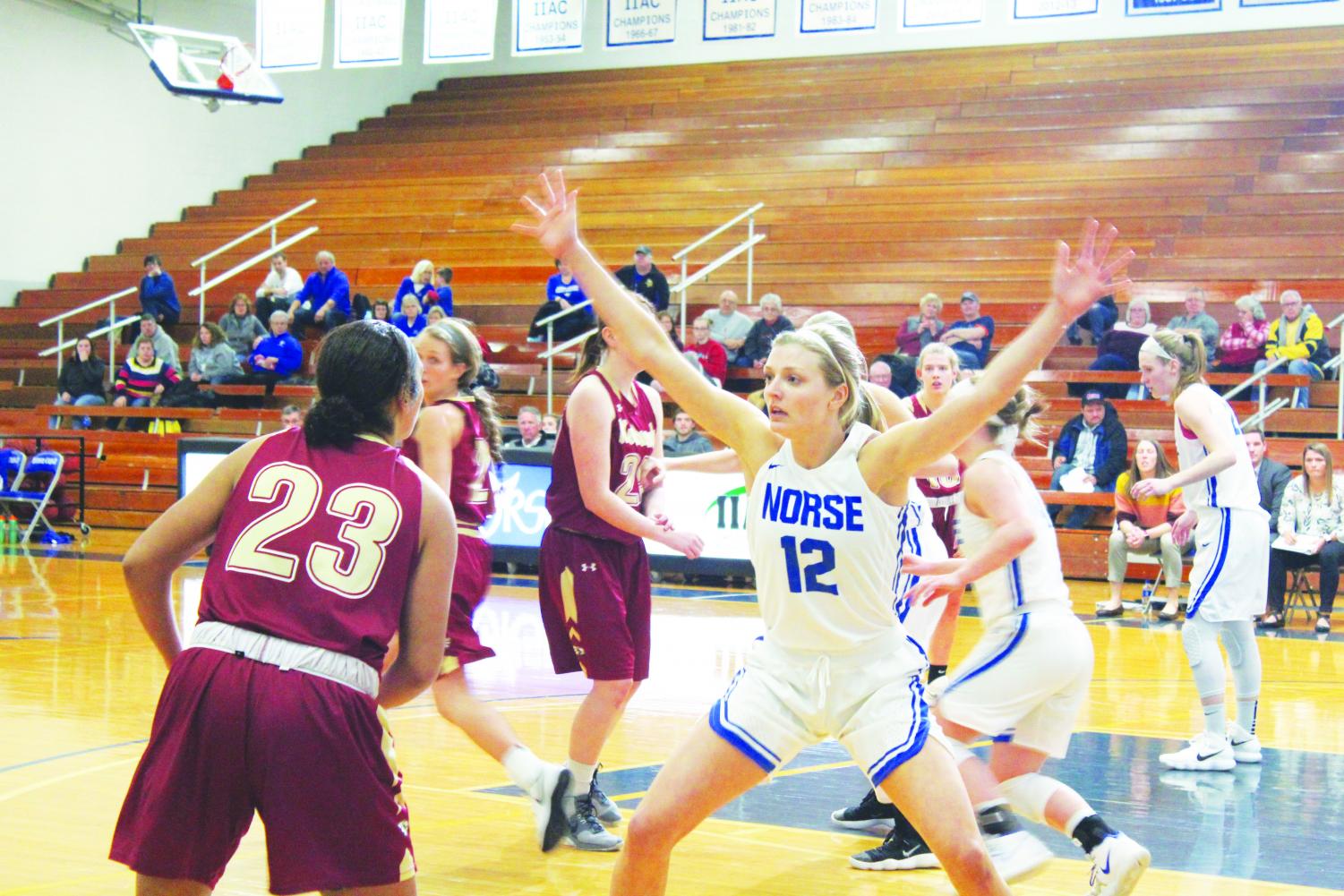 Going into the semifinals, Luther was the only conference team to defeat Wartburg, which they did on Jan. 9. 
"That makes us a wild card in this tournament," Hamilton said. "Playing Wartburg is always a good game, and since we lost at home to them [on Feb. 6], I think all of us are excited to have [the] opportunity to face off with them again."
The semifinal game, which was held in Wartburg's Levick Arena of Wartburg, concluded the Norse's regular season. Saemrow hit a career-record 22 points, Holtz earned a double-double with 12 points and 11 rebounds, and Kaylee Parks ('22) also scored 12 points. At the close of the first quarter and half, the teams were within one point. However, during the last 3.25 minutes of the third quarter, Wartburg scored 11 points within two minutes, which proved to be the defining moment of the match. The loss meant Luther finished the regular season with a 12-13 record.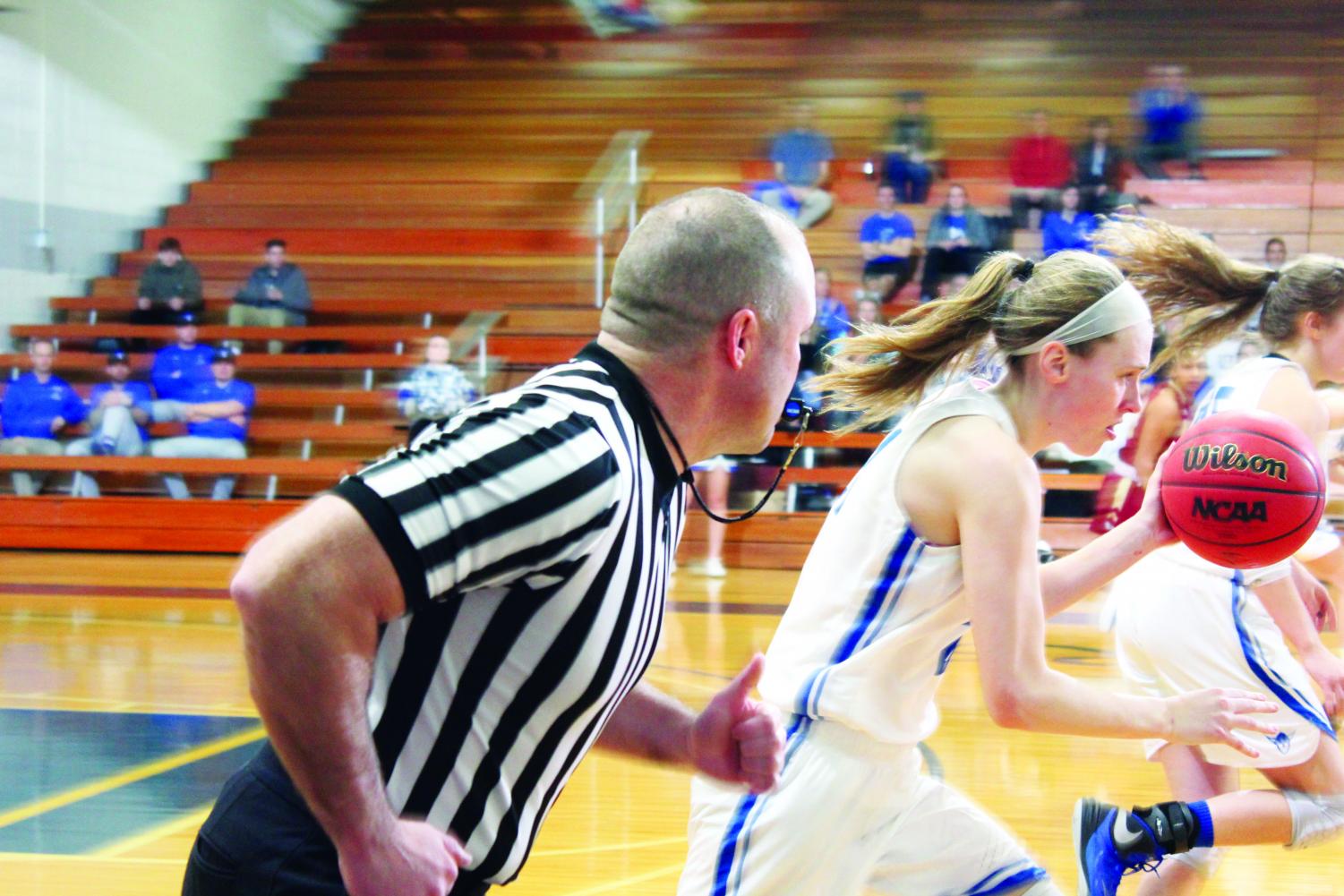 Head Women's Basketball Coach Amanda Bailey was proud of how the team put past games behind them and focused their attention on the conference games against Coe and Wartburg.
"The conference tournament is a new part of the season," Bailey said. "You have to bring it and leave it all on the floor. I am very proud of our team, and although our season ended a little short, this group really grew over the season and played with Luther pride."
Wartburg went on to claim their third consecutive A-R-C conference title, after defeating No. 2 Loras College on Feb 23. As the A-R-C champions, Wartburg will continue on to the 2019 NCAA Division III Women's Basketball National Tournament.