Ethnic Arts Festival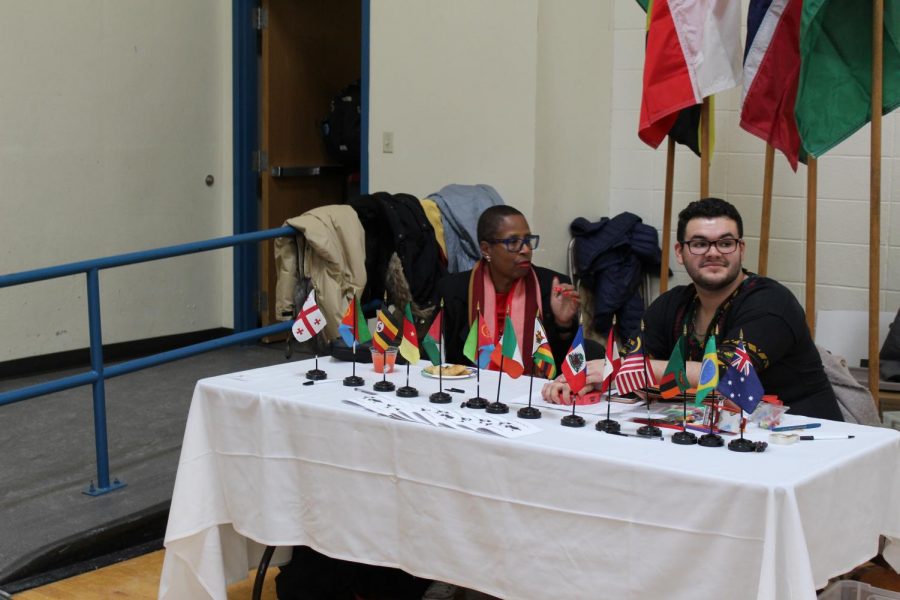 Ursula Damtse, Staff Writer
March 7, 2019
Every year, the Center for Intercultural Engagement and Student Success organizes the Ethnic Arts Festival, a colorful event that gives students the opportunity to showcase their various cultures to the Luther and Decorah communities.
This year's event was held on Saturday, March 2 in the Regents Center North Gym from 11 a.m. to 4 p.m. Participants displayed items from their countries to share their culture with people who approached their stands. The festival showcased   some of the cultures from Nigeria, Jamaica, Tajikistan, Yemen, Western Sahara, Ghana, Russia, East Timor, and Ethiopia, among others. Many students dressed in traditional attire from various regions of their countries.
Attendees were given passports to fill out as they moved from stand to stand in order to make the event engaging and interactive. The festival also allowed attendees to taste foods from various countries and cultures including chicken kebabs, vegan samosas with mango salsa, apple cinnamon cake, steak tacos, plantain empanadas, and tamales.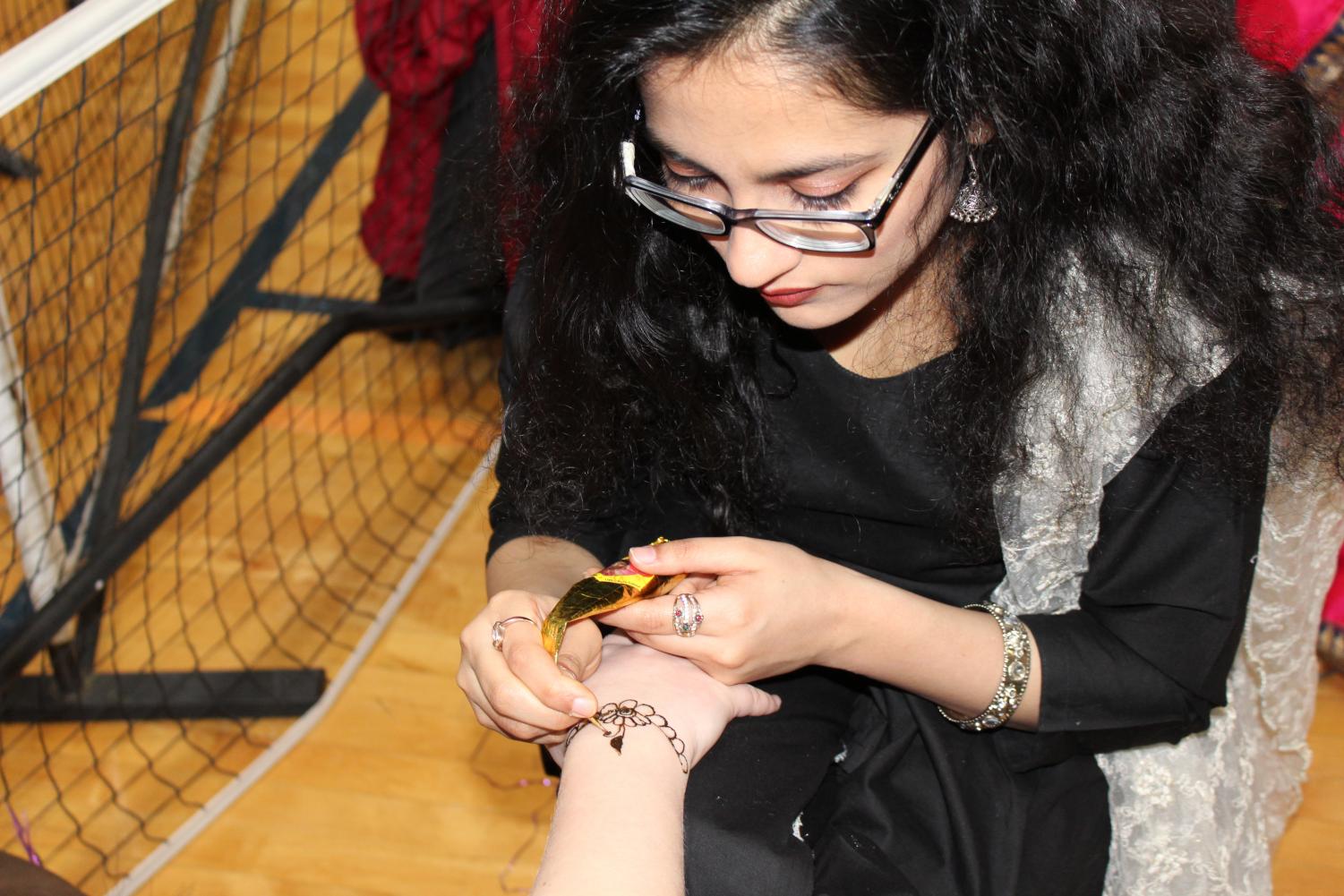 Hanna Doerr ('19) was interested in experiencing international foods while learning about other cultures and enjoying great entertainment.
"In the U.S. we don't really have a lot of opportunities for international cuisine," Doerr said. "It's just been fun to learn about different types of food."
In the center of it all was a performance space.  One performance featured Kim Chham ('21), Hallie Simon ('20), Cory Eull ('21), and Colin Cosgrove ('20) singing a Cambodian song. Chham explained that it was a song about a festival called "Bonkaten," which takes place around wintertime.
"Cory was basically singing about going to the festival with her sweetheart," Chham said. "The song is a mix of traditional music and modern-day music as well, which is what most music in Cambodia sounds like now."
The Ethnic Arts Festival participants were excited to showcase their cultures to other students, faculty, and staff. Fabian Li ('22), who presented his Chinese heritage, was happy to learn about other people's backgrounds.
"My favorite part is that I have an opportunity to see other people's cultures and what they are a part of," Li said.
The Halal Hijabis dance group, which included Asha Aden ('20), Meron Kahsay ('22), Juni Deshar ('22), Warsan Yusuf ('20), Noor Bibi ('21), Rida Naz ('21), and Anita Tamang ('22), performed a traditional Somali dance, choreographed by Yusuf.
"We had so much fun," Yusuf said. "We didn't even care if we messed up … We were proud that so many people enjoyed the dance."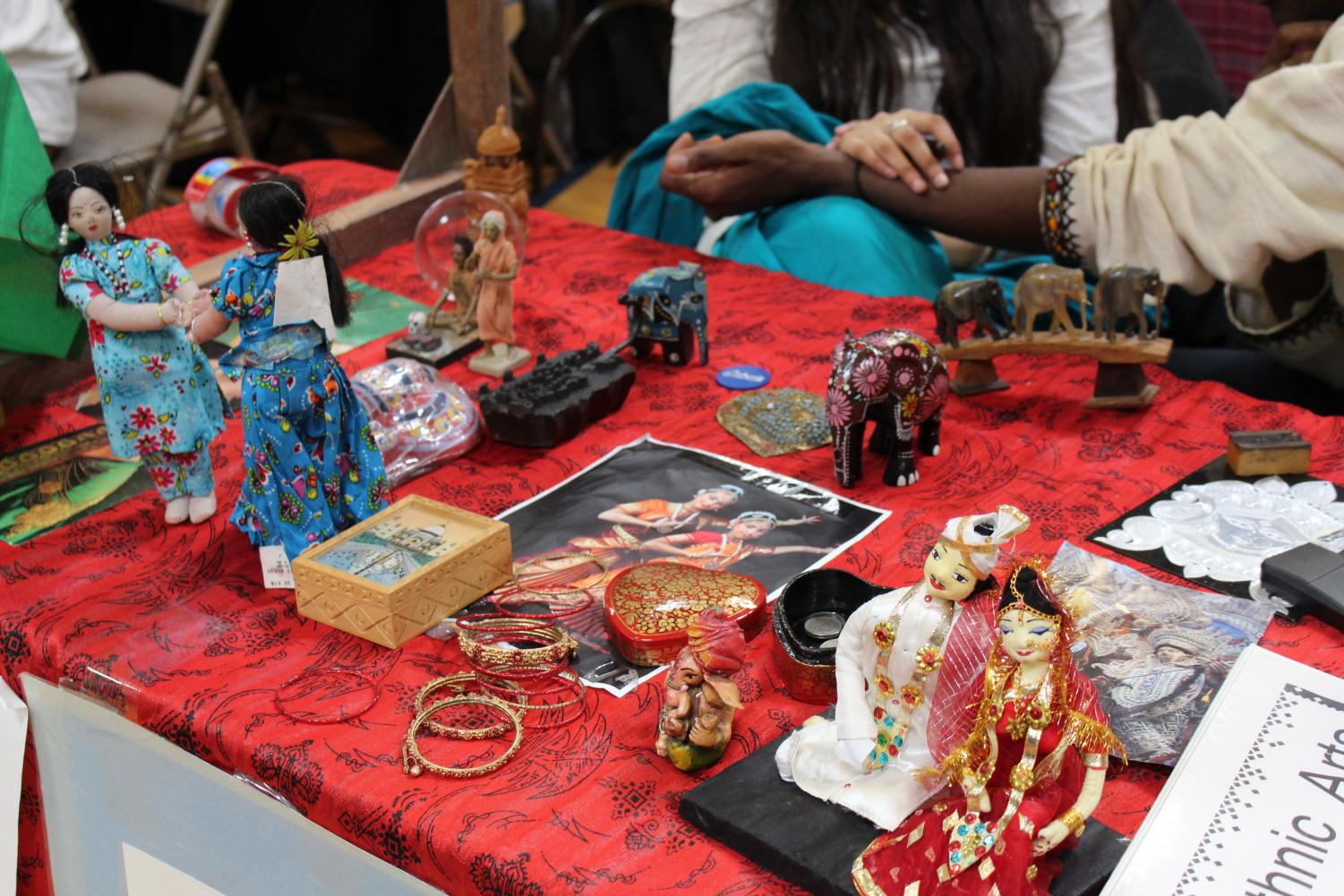 Participants appreciated the opportunity to break various stereotypes about their cultures. Favour Igwe ('22) saw the festival as an educational opportunity.
"I think it's important for people … to broaden their knowledge about different countries and to cut out stereotypes about countries," Igwe said.
Other participants said that their participation in the Ethnic Arts Festivals has increased their cultural pride. Li said that having people visit his stand and show interest in his culture has made him happy that he is from China.
"It's an opportunity to show yourself and be proud of yourself," Li said.
In past years, the festival has been celebrated in the Center for the Arts or the Dahl Centennial Union. This year, moving the location to the North Gym created more space for interaction, which Doerr was excited about.
Igwe hopes the event will be even bigger next year.
"I hope that next year there can be more food from different parts of the world," Igwe said. "I also wish there would be more publicity because it would be nice to get a larger audience. Even though attendance was good this year, it could be better."