Dance Marathon raises money and awareness at second benefit concert
Olivia Schmidt, Staff Writer
March 7, 2019
Luther College Dance Marathon hosted its second annual LCDM Benefit Concert on Friday, March 1 in the Center for the Arts Atrium. The goal of the event was to raise awareness and $20,000 for research at the University of Iowa Stead Family Children's Hospital. The concert featured performances by several local and campus groups.
LCDM is a student organization that endeavors to provide the patients of the Children's Miracle Network Hospitals with emotional and monetary support. The organization has raised over $300,000 since its inception six years ago. The benefit concert is just one of several events to take place on campus each year, the largest of which will be the Big Event on April 13. Cumulatively, LCDM hopes to raise $70,000 this year to finance the Music Therapy and Child Life departments at the UISFCH.
The benefit concert was held in honor of the LCDM's Miracle Families. These are seven families with children who are either currently receiving or have received treatment for various forms of ailments at the UISFCH, or who are "Dancing in Our Hearts," which indicates those who have passed on. The Miracle Family children are named Austin, Dashiell, Gavin, Stella, Koryn, Matteo, and Thomas. Thomas is a cousin to one of the founding members of LCDM and became a Miracle Kid three days prior to the benefit concert.
The concert showcased Luther's four acapella groups: Bromatic Progression, Fermata Nowhere, Beautiful Mess, and Undeclared; folk band Dunning Strings; lyrical dance group Orchesis; jazz combo Driftless 6; and local country quartet Sopha Sisters.
Baked goods and "mocktails" were available for purchase, the proceeds of which will be donated to the UISFCH. There was a booth for those wishing to draw and write words of encouragement for the Miracle Families. There was also a raffle with prizes and a chance to pie the volunteers. Those who attended the event were encouraged to monetarily contribute whatever they could to the cause and contact others to give electronically.
Zoey Brokaw ('22) is a part of the co-curricular dance group, Orchesis, which decided to participate in the benefit concert.
"Specifically for the benefit concert, it generates such a great deal of excitement and funds for the kids before the actual event," Brokaw said. "But even more so, advocating for these kids at Luther is so very important because it opens the conversation."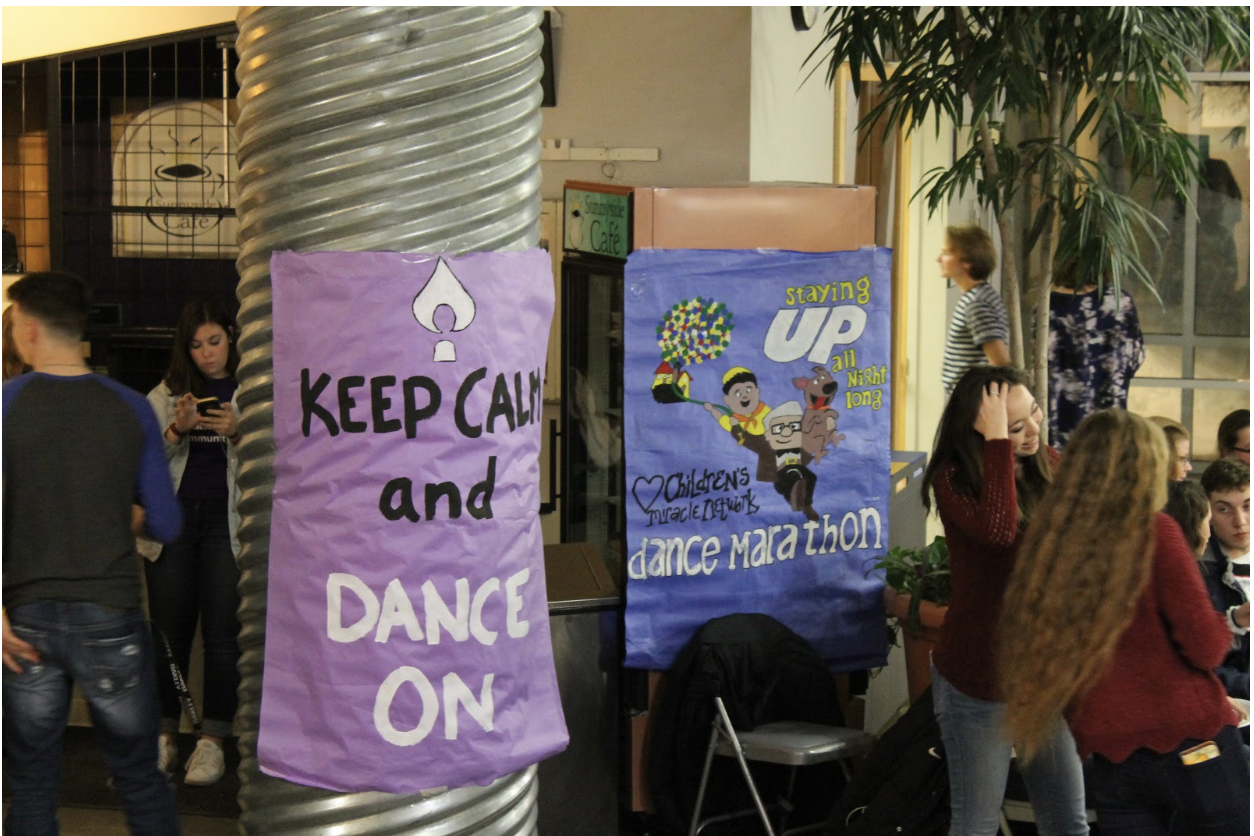 One of the most highly-praised acts of the evening came from emcees Garret Baumler ('20) and Grace Huber ('20). They presented a demonstration of music therapy that actively engaged the audience in what their money was going toward.
"Garret and I were asked by [event organizer] Zane Larson ('19) a couple weeks ago if we would be interested in presenting about music therapy at the benefit concert," Huber said. "Garret is looking at becoming a music therapist, and I have a lot of experience with elementary music and some experience with adaptive music for special education students, so it seemed like a cool way to get involved. The money from this year's event is going toward music therapy programs for the kids, so I thought giving the group an experience of what music therapy can do would be really informative and also beneficial."
LCDM Family Relations Director Gabrielle Fritz ('21) chooses to be a part of LCDM because of what it seeks to accomplish.
"I decided to get involved with DM because I absolutely love the work that Dance Marathon does, and the money that we raise goes to such an amazing cause," Fritz said. "I am hoping to become a child life specialist and work in a children's hospital someday, so being a part of Dance Marathon has been really great experience for me."
Ultimately, the concert raised $17,013.22 for the UISFCH. While this was short of their $20,000 goal, many still enjoyed the evening.
"I just loved it, everyone was so talented, and it was really great to come together with everyone around such an important topic," attendee Hannah Kerchner ('22) said.