Ibram X. Kendi delivers Distinguished Lecture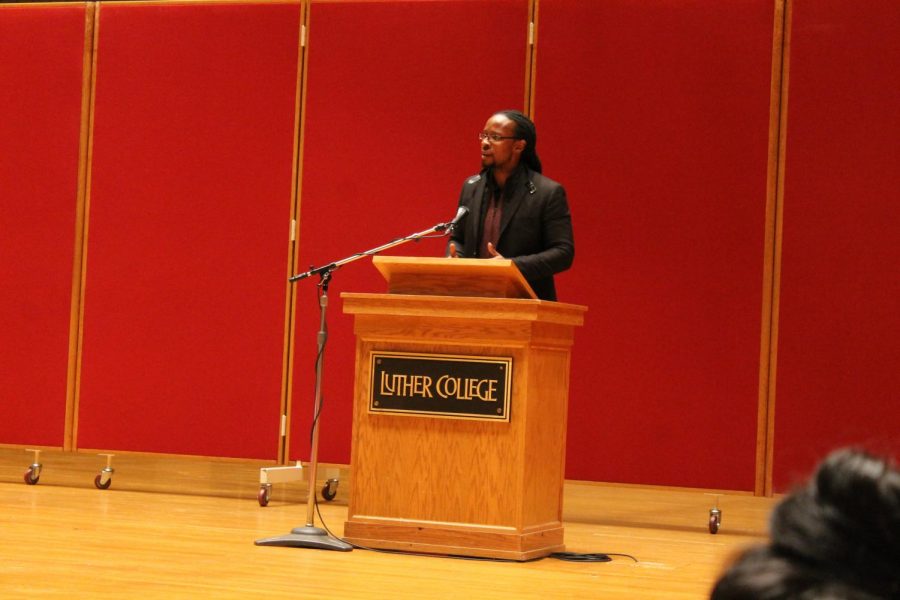 Alanna Pals, Staff Writer
March 7, 2019
Founder of the Antiracist Research and Policy Center at American University and author Ibram X. Kendi gave the 2019 Humanities Distinguished Lecture on Feb. 28, at 7 p.m. in the Center for Faith and Life Main Hall.
Kendi's first book, "The Black Campus Movement: Black Students and the Racial Reconstruction of Higher Education, 1965-1972," is a chronicle of how Black Student Unions originated across the country. One of the biggest demands through student activism is the creation of what is now called Africana studies or Black studies.
"When we think of Africana studies, we're thinking about a discipline that largely was created by students for students," Kendi said during the lecture.
These students believed that all of the existing disciplines and departments were racist, citing the eugenics movement which came out of the field of biology as an example. Historians of scientific principles disagreed, saying that the idea that other disciplines were racist was marginal in the mid-1960s.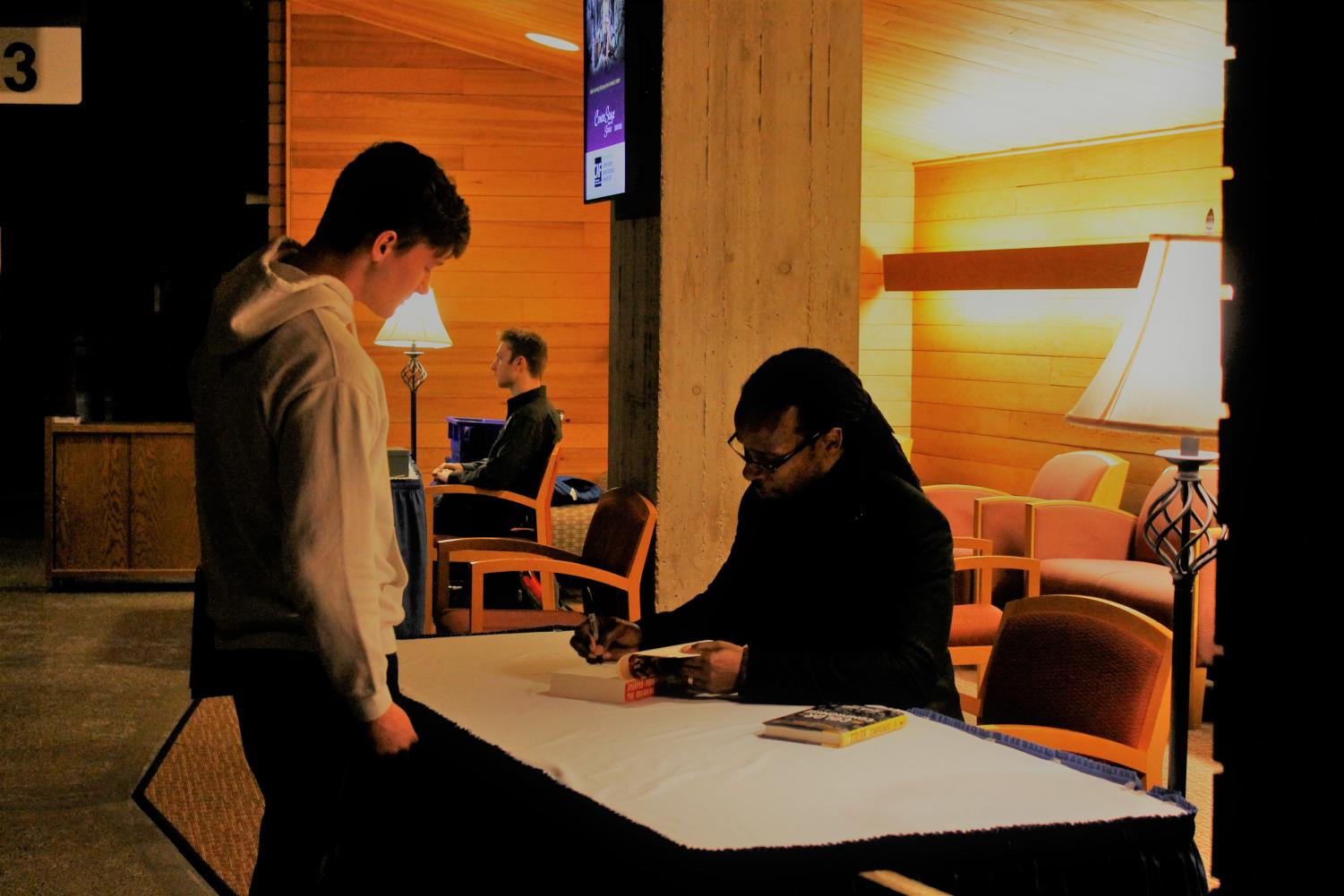 "How is it that the professional historians are saying that [racism] largely doesn't exist, or it's on the sidelines, and students are saying that it's front and center to the point in which they needed to create Black studies departments at upwards of 500 colleges across this country," Kendi said.
The problem lies in the different ways students versus historians define what constitutes a racist idea. Kendi saw that historians were defining a racist idea like many academics define a racist idea: racism as the unproven and biological superiority of one group over another. Ideas such as believing that the only way people could create progress was by getting rid of people who were genetically unfit to live and thrive in society.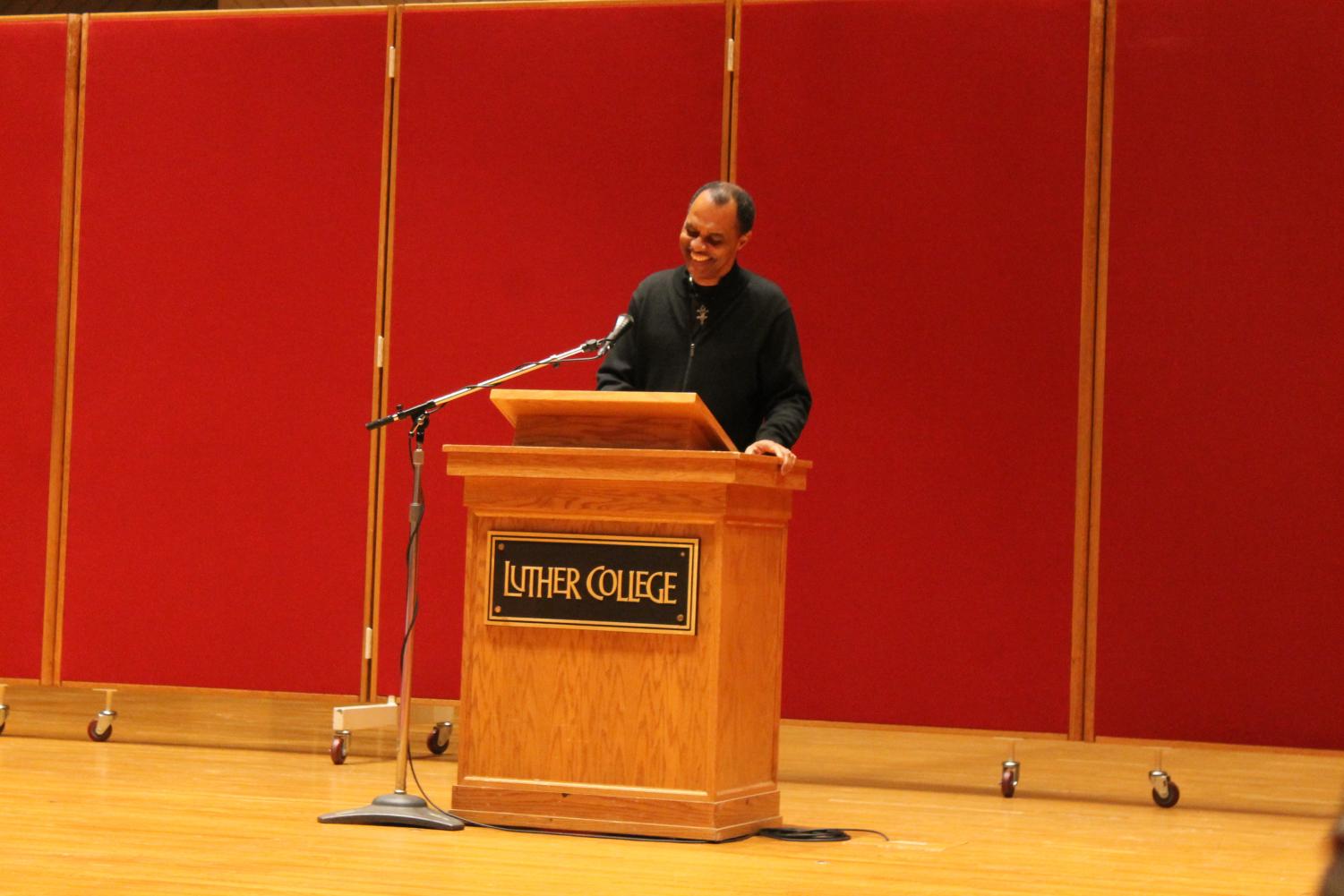 According to Kendi, these students were inspired by the Black Power Movement, a movement that wanted to reinforce the beauty of Blackness. A collision was caused on college campuses, where the dominant liberal ideas were that Black people, and other racial groups, should be seeking to assimilate into white American culture.
"These students were saying, 'there [is] nothing wrong with us, and there's everything wrong with the idea that there's something wrong with us,'" Kendi said.