Women's History Month: Anna Becker ('19)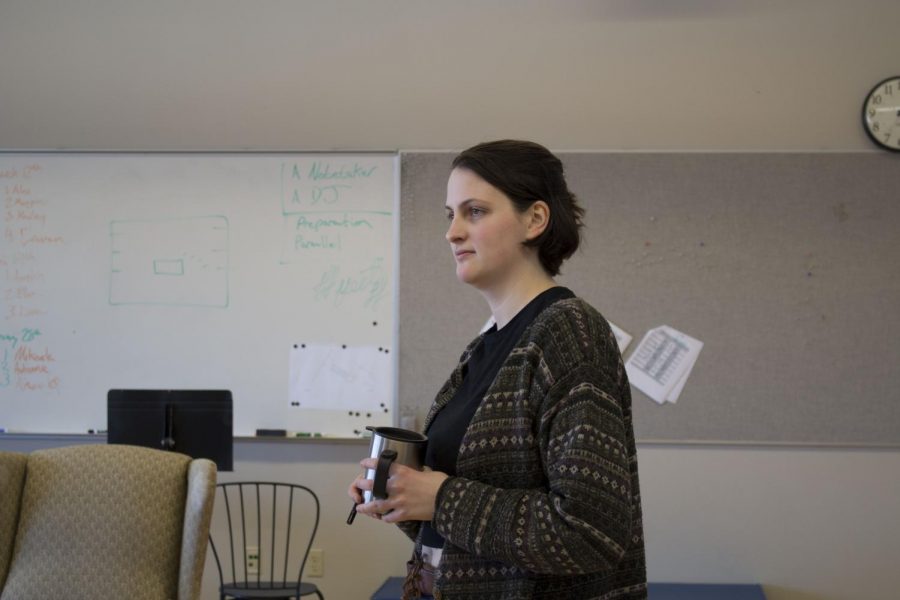 Sophie Nall, Staff Writer
March 7, 2019
For Women's History Month, Chips will be featuring women who have made a significant impact in various spheres of Luther's campus.
As Anna Becker ('19) settled down for her interview in the Center for the Arts, it became clear that she was a well-known presence in the building. Students and faculty from the Visual and Performing Arts Department greeted her warmly as they passed her, highlighting her influential presence in Luther's theatre world. Though Becker spends many hours in the CFA, she is majoring in history with a double minor in theatre and Africana studies. Through the various theatre productions she has worked on, she uses her academic focuses to support her passion for creating art that is historically informed and combats oppression by giving a voice to those who have been silenced.
Becker is involved in many theatrical groups and productions on campus. In 2017, she became the managing director for SPIN Theatre, Luther's student-run theatre company. Her first introduction to the world of Luther theatre, however, came in the form of a directing class she took in her first year.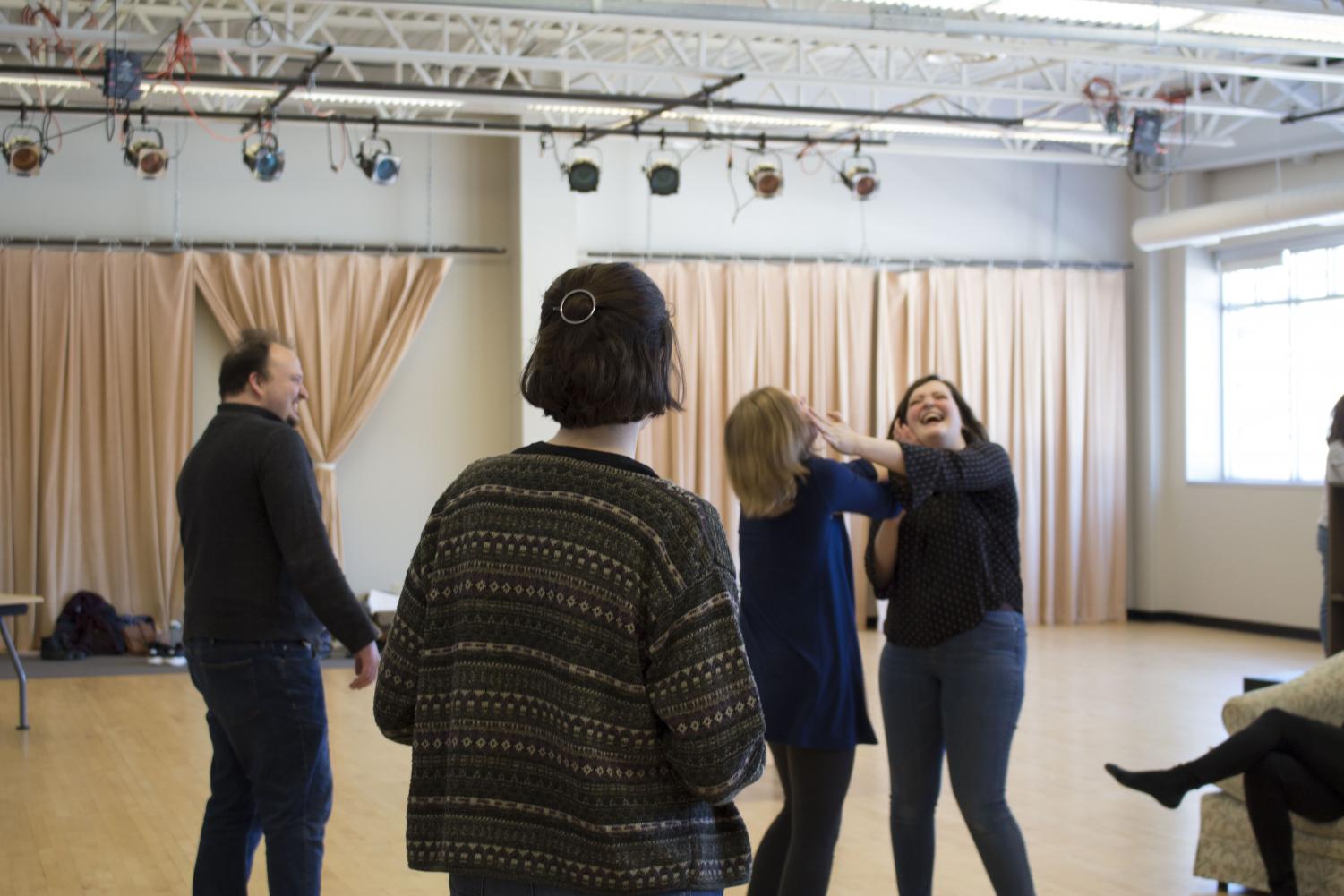 "I was really excited to take it because I knew I wanted to direct — well, I didn't know, but I had an inkling," Becker said. "And I went into the class, and I thought 'I have made a terrible mistake.' But I ended up sticking with it, and I absolutely loved it. I challenged myself and I learned that I really was up to the task and also that I just absolutely loved directing."
Assistant Professor of Theater Robert Vrtis enjoyed Becker's participation in the directing class and her unwillingness to let the fact that she was a first-year hamper her success.
"She jumped right in," Vrtis said. "She's got a really good sense of historical perspective which is really valuable for a director in the sense of how past informs present. She's really good about the context."
Becker is currently the assistant director for "Appropriate," Luther's spring mainstage production. "Appropriate" is the story of a white family coming to terms with their history of racism while cleaning up their late father's plantation home after his death.
For "Appropriate," Becker expressed that she felt passionate about the show from the moment she read the script, and working with the actors through dramaturgy ­­­— the practice of historical research that goes behind a theatrical production —has been an opportunity for her to unite her focuses in theater, history, and Africana studies all into one production.
"I would say [I am most passionate about] how systems of oppression and systems of power work in the world, and how art is used to combat that," Becker said. "[As well as how it creates] community and teaches empathy. To understand the present you have to understand history. James Baldwin has a quote, 'People are trapped in history and history is trapped in them,' and I really think that's true. To understand the present, you have to understand history."
SPIN Technical Director Cleo Garza ('21) met Becker through working on the SPIN board with her. Garza's work with Becker over the past year has led them to become close friends.
"She's very true to herself and to her artistic integrity," Garza said. "She's just really passionate about [the things] she cares about."
Becker's passions also include environmental sustainability and conservation. She strives to live a zero-waste lifestyle, creating as little environmental impact as possible. She believes that even if someone is not an environmental science major, there are still sustainable practices that they can use to reduce their environmental footprint.
After Becker graduates, she intends to move back to the Twin Cities, where she is originally from, to look for work in the field of theatre and hopes to stage manage or direct in the future. Becker wants to use her art to shape change in new communities.
"People who want to oppress others, whether it be social or political or through military force, [nearly always target] art and its expression," Becker said. "Theatre creates a space where we can just sit and listen to each other. Art calls into being voices of those who have been oppressed, and it speaks truth to power in a way that so many other things can't."