Women's History Month: Ann Pitz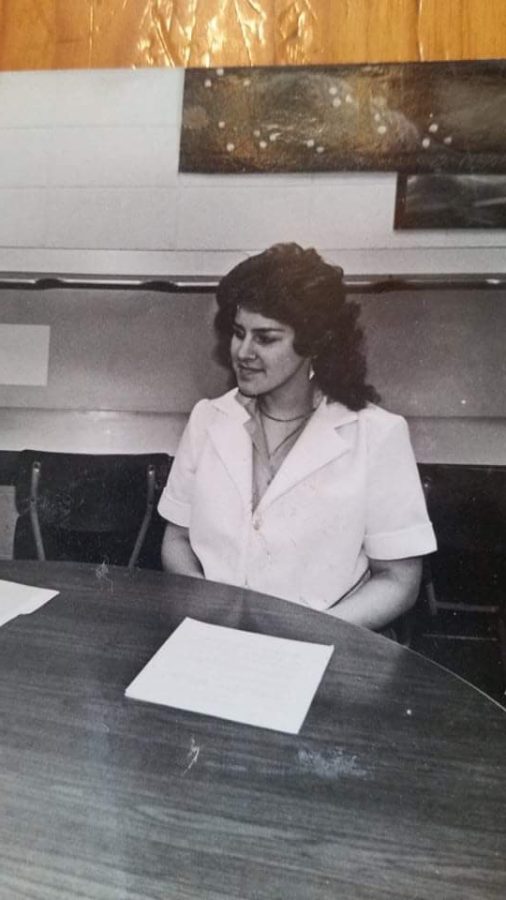 Kyle Brusco, Staff Writer
March 20, 2019
One of the student-beloved members of Luther's custodial department, Ann Pitz, works from 7 a.m. to 3:30 p.m., directing student workers and completing custodial work herself, while she interacts with Luther students every chance she gets.
Pitz has been a custodian in Brandt Hall at Luther since 2012. Since she arrived at Luther, she has gained a reputation for having a friendly demeanor and for her constant willingness to offer words of encouragement or advice.
"The connection with the students is my favorite part of the job," Pitz said. "When I think about the summer, there's nobody in here. Even on a break, like Christmas when it's a closed break, the building just feels like it's dead. And when the students are here, [Brandt] feels like it's really alive."
Pitz grew up in Wisconsin and attended high school there, working at a nursing home before arriving at Luther. She is married with one son, and lives 15 minutes from Decorah. During her non-working hours she keeps herself occupied with her young grandson, her animals, her snowmobile, and her boat.
Pitz has only worked in Brandt during her time at Luther and has not had the desire to work in any other building.
"It feels homey," Pitz said. "I like the way Brandt is set up, especially the social lounge. I often take my lunch in there and a lot of students come through there, so there's good interaction. In some other buildings, other custodians don't get to see the students as much. I tell them, 'come to Brandt and visit me, you'll see students.' It just feels like a home."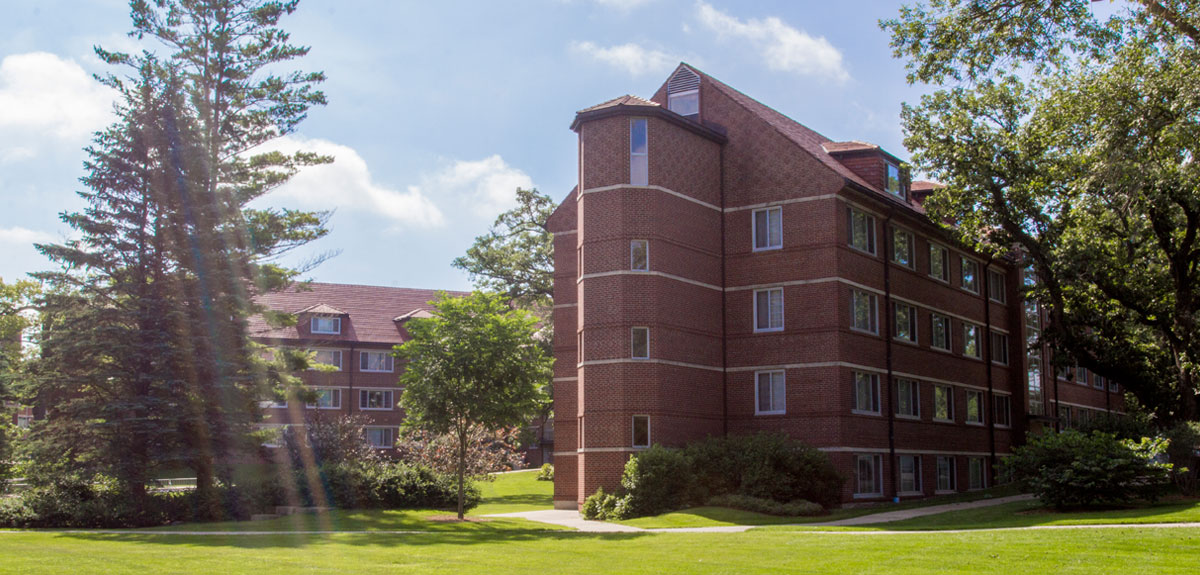 These interactions with students are what energize her and keep her motivated. She will often take time out of her day to support first-years as they go through the ups and downs of their year at school.
"I pass them in the halls, we say morning, we say hi, some say, 'hey I got an A on my math test' or 'I got into the choir I wanted' and they're so excited and I love that," Pitz said. "I like that because in the halls I also see these super stressed out faces and I just want to help. I hear a lot about the Paideia [research] paper especially, and I try to offer advice when I can."
Katla Michaelson ('22), who lives in Brandt Hall, appreciates how Pitz takes an interest in the lives of Brandt residents.
"We talk a lot about nutritional stuff, because one day she saw me making a protein shake and came over and we started talking about it," Michaelson said. "Whenever I see her, she always says my name, says hello, and gets me to come over and talk with her. She's very bubbly, not like a kid, but she's always excited to see everyone and always wants to make you feel good. She always shows interest in me, and she loves to share things about herself and how she's doing."
This connection is not unique to Michaelson. Many other students feel this way, including Katrina Cotant ('21), a former student worker who lived in Brandt last year.
"Ann is an amazing person," Cotant said. "She is always super bubbly, and she always has a smile and lots of personality. I've known Ann and worked with her long enough to know that she loves Luther College. The students really motivate Ann to do her job every day."
Pitz's love for Luther shows through the connections she maintains with students and the hard work she does as a custodian. Pitz hopes to spend the rest of her working career at Luther.
"I wasn't settled until I got here," Pitz said. "I said to myself, 'I'm gonna retire here, if they'll let me'.  Which I'm hoping they will.  I really do love my job."