Luther Security provides 24/7 assistance to students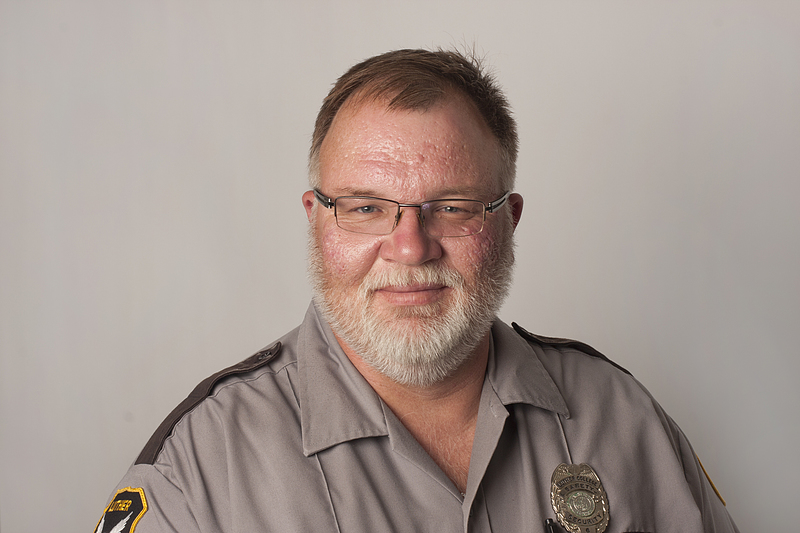 Hope Gilbertson, Staff Writer
April 4, 2019
"Our job is really a jack of all trades, and a master of none of them," Assistant Director of Safety and Security Erik Stoen said. "We do plumbing calls, we do electrical calls. I've even done carpentry calls."
Campus security is responsible for the safety of Luther students but often provides a variety of additional services. They provide support to students by helping with various car issues such as jump starts and pushing students' cars out of ice, transporting students to and from the hospital when necessary and then communicating with Student Life to help give students the support they need. They also help keep campus clean, make sure everything is locked up at night, and check for damages on cars in the parking lots.
Zach Sturgeon ('21) has utilized campus security's help in the past.
"I went to shower and left my keys in my room," Sturgeon said. "My roommate locked the door while I was in the shower and I was stuck outside with nothing but a towel and shower supplies. I needed help when I got back which is why I called security. They got there in about 10 minutes and they thought the situation was funny so we had a chuckle and then went our separate ways when I got back into my room."
There are currently four staff members employed on Luther's security team: Director of Campus Safety and Security Bob Harri, Stoen, and Security Officers Joseph Raymond and Andrew Torgerud. At least one of these officers is on the clock at all times during the day and in situations of severe weather, officers have even been on duty for up to 24 hours straight to ensure the safety and security of students. The department has recently opened up the opportunity for student workers to assist security with some of their daily tasks.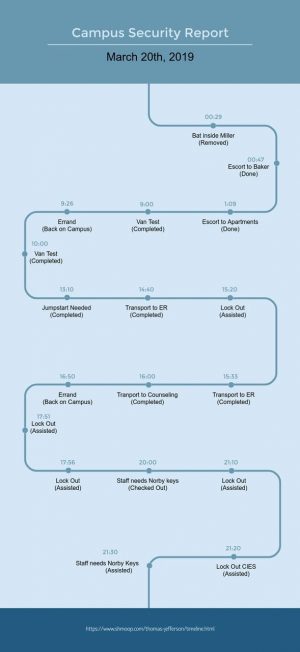 Stoen wants students to understand what occurs on a daily basis for a campus security officer.
"What I think the biggest [misconception] is, is that we are sitting here waiting for a phone call," Stoen said. "I'd rather go out and do patrol to prevent something from happening. I don't mind getting out of my vehicle and walking around, actually I prefer doing that a lot of the time."
Luther's security officers must be prepared to respond to any occurrence that may happen. While either driving or walking around campus, they stay alert for danger or unsafe situations and they hope that even their presence on campus alone can help prevent issues. Campus security often collaborates with other areas of campus, such as Student and Res Life to assist with different situations students are struggling with.
"I'm not able to say too much about the relationship between RA's and security due to the privacy of the events in which we have to call them, but I can say that they are the individuals in which we call when we feel like we need additional support," Brooke Johnson ('20) said. "As an RA, we know that security always has our back and is acting in the good of all students."
Campus security is also responsible for keeping students informed about potentially dangerous situations that have or are occurring on campus. When an incident concerning the safety of students on campus happens, students and campus members often receive email alerts informing and updating them with relevant information.
Stoen's favorite aspect of being a campus security officer is his ability to interact with students on a daily basis.
"I've said this for the more than 30 years that I've been here: if it wasn't for the people on campus, I wouldn't be here," Stoen said. "It takes everyone to make a campus work, staff, students, faculty and visitors."