Baseball sweeps Central 3-0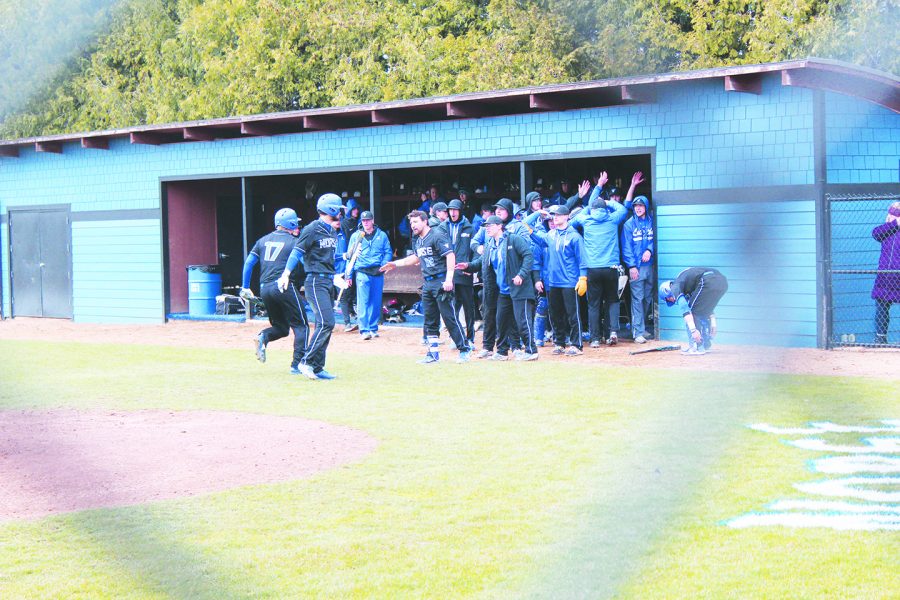 Hope Gilbertson, Staff Writer
April 23, 2019
The Luther Baseball Team faced Central College in a three-game series, playing a double-header on Saturday, April 13 and one game on Sunday, April 14. The Norse secured the first two wins on Saturday, 12-0 and 7-5, and they continued on to win Sunday's game 12-5. After the weekend's games, the Norse now have an overall record of 17-11 and an American Rivers Conference record of 10-2.
Head Baseball Coach Bryan Nikkel is pleased with how the season has been going so far.
"We've played a really strong schedule in our non-conference," Nikkel said. "[The team has] battled really well throughout the schedule, and we have had a really good start to conference play."
In game one on Saturday, the Norse scored in every inning except the sixth and were able to score runs to win the game following the sixth inning. Catcher Luke Plunkett ('22) went four-for-four at the plate, and had five runs batted in. Outfielder Jake Vogt ('19) and infielder Jake Halverson ('19) secured two runs each. Catcher Trent Athmann ('19) and outfielder Joe McKibben ('21) each drove in one run. Pitcher Joey Cardamon ('19) only gave up two hits in his five innings. Finishing the game, pitcher Nick Dufoe ('22) retired every batter but one that he faced.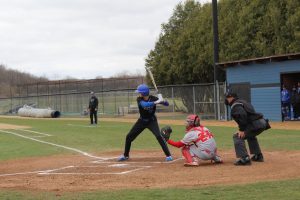 Pitcher Grant Bliss ('20) believes the team plays their best no matter if it is a conference game or a non-conference game.
"I think every game is the most important game," Bliss said. "That's our motto. For us, whenever we show up to the field, we are there to win. [Recently,] we've come together and hit our stride."
Following Saturday's first win, the Norse returned for another, ending the game with a score of 7-5. Central was able to keep the Norse on their toes as the game remained tied 4-4 into the bottom of the eighth. Luther then scored three runs to make the score 7-4. Central was able to score one more at the top of the ninth. First baseman Bryce Hingst ('19), McKibben, and Vogt each scored one run batted in. Pitcher Colin Coffey ('19) took to the mound this game and threw for eight innings and struck out 11 players. Pitcher Ross Hingst ('21) also picked up his first save of this year.
According to Nikkel, the Norse needed to play their best to beat out Central.
"It [was] a big weekend," Nikkel said. "Central has shown to be very good this year so we [were] expecting a really good battle. Every single inning we [had] to show up and be ready to go."
In the final game against Central on Sunday, Luther secured a 12-5 win. The Norse scored two runs in the third, five in the sixth, three in the seventh, and two in the eighth.
Infielder Owen Vander Linden ('21) drove two runs and scored twice. Vander Linden and Plunkett are now tied for leading RBIs of the season with 24 each. Athmann, Halverson, infielder Kelby Johnson ('20), outfielder Kyle Schnobrich ('20), and first baseman Derek McCready ('20) all received runs batted in. Pitcher Kyle Bode ('20) struck out seven players in his six innings of work. Pitcher Nate Loch ('21) took over pitching during the seventh inning and picked up his first save of the year.
Johnson has high hopes for the remainder of the season.
"If we keep playing our game and continue to compete each pitch, we can achieve [our goal] to win the conference tournament and make it as far into the post-season that we can," Johnson said.