Justin Marschall ('12)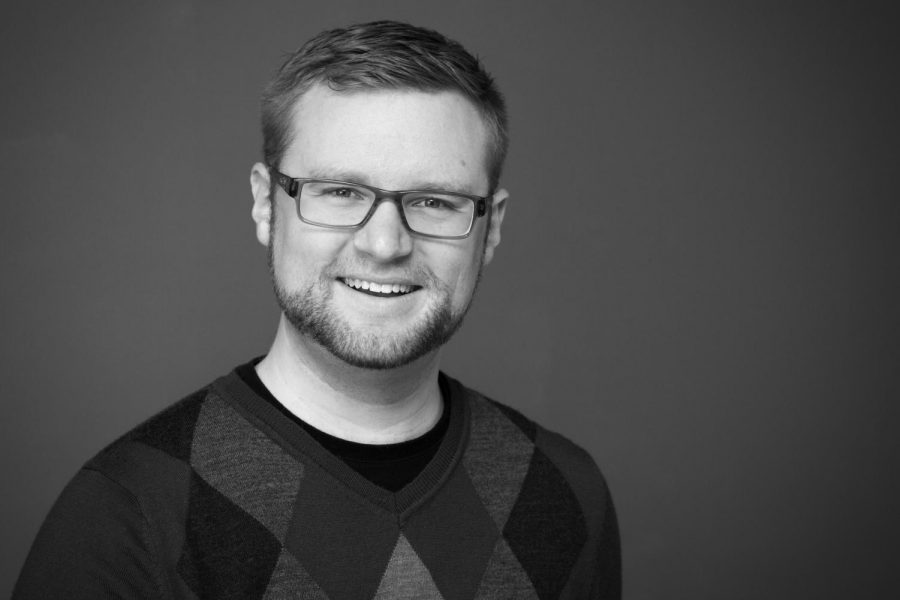 Leah Marxhausen, Staff Writer
April 23, 2019
Since graduating from Luther in 2012 with a degree in psychology, Justin Marschall chose to switch career paths and pursue data science, where he now works as a data analyst.
On April 11 and April 12, Justin Marschall ('12) was brought to campus by Professor of Psychology Loren Toussaint to talk about his experience switching careers from psychology to data science. Marschall originally came to Luther to pursue a degree in psychology, hoping to eventually become a professor and continue his passion in research. Five years later, Marschall now works as a data scientist for DM Services, which is a marketing consultant company, where he specializes in machine learning and predictive modeling to assist with user experience and customer satisfaction.
Marschall grew up in Waukesha, Wisconsin. As a child, he was always interested in math, science, and music. While he was looking at colleges, Luther had just finished building Sampson-Hoffland Laboratories. The addition of the science building influenced his decision to come to Luther for his undergraduate studies.
"[I liked] the idea of coming to a school with this great new investment in sciences," Marschall said. "And of course with a nationally or internationally renowned music program, those were all things that I loved. I think that's part of why I landed at Luther."
During his time at Luther, Marschall had the opportunity to work alongside several psychology faculty. He assisted professors, conducted research, wrote papers, and presented at conferences.
Professor of Psychology Loren Toussaint enjoyed working with Marschall in his endeavors in psychology.
"Justin is very detail-oriented and reliable," Toussaint said. "He was also a very dedicated member of my research team and a real leader. Justin has a certain charisma that makes him a strong leader."
Toussaint had Marschall as a student in psychology classes at Luther and he also assisted Toussaint in a research lab conducting research on human behavior.
"Working in [Toussaint's] lab was the catalyst for everything I've done since," Marschall said. "That's really where I fell in love with research and working with data and working with people and trying to understand human behavior, which is ultimately what I still do with data science —  try to predict and understand human behavior."
Marschall published peer-reviewed articles in the International Journal of Psychology, Law and Human Behavior, Depression Research and Treatment, and other peer-reviewed journals during his time at Luther. Many of these journals focused on the topic of forgiveness and health.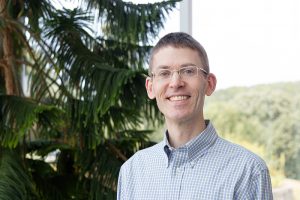 "Every time Justin came to my office door, he had a smile on his face and the enthusiasm for his research simply radiated from him," Toussaint said. "It felt like Justin was the coolest kid on campus doing the coolest research ever. And yet he was very humble, respectful, and fun to be around."
Marschall also worked closely with Associate Professor of Psychology Joe Breitenstein. Marschall took Abnormal Psychology and Intro to Counseling with Breitenstein before being hired to work as a course assistant for him.
"He was one of the most intelligent, mature, assured, humble, and calm students I had encountered," Breitenstein said. "[He could do] just about anything he wanted.  He actively explored potential careers in clinical and counseling psychology, social psychology, and experimental psychology and he would have excelled in any one of these."
Marschall received his masters degree in psychology with an emphasis in quantitative analytics and experimental research. During his years as a graduate student at Iowa State University, Marschall took part in an experimental lab that conducted research on false-confessions and police interrogation techniques in relation to psychology and law.
After graduate school, Marschall was exposed to the world of data science for the first time.
"At Iowa State I think, I knew some other students and colleagues who had graduated ahead of me and gone into this field," Marschall said. "It really turned me onto and opened my eyes to what other options there were outside of research and academia and going on to be a professor at a place like Luther or Iowa State."
  Marschall took his masters degree and began working for DM Services as a data analyst.
"Psychology set me up really well to do what I do now," Marschall said. "The first position that I started with, my title then was Customer Satisfaction Data Analyst. That works really well with a background in psychology. It's all about understanding the consumer's preferences and behaviors and likes and dislikes and how interacting with different parts of our company would predict and explain future behavior —  that's psychology. Understanding how we relate to and influence other people is really the study of social psychology."
Now promoted to Data Scientist, Marschall hopes to continue to gain responsibility as he works.
"I would love to move up to a director of data science," Marschall said. "To not just do the day-to-day analytics, but to help shape the corporate vision and help manage larger teams of people."
Marschall credits Luther for setting him on this path to success.
"To come from a liberal arts education with a diverse background where you take all these great interdisciplinary courses, you're not just taking psychology courses or all statistics courses right?" Marschall said. "You're working with people from very diverse backgrounds. That's still what I do. The ability to come from a liberal arts education, that is just a natural fit."