Luther sees an increase in students seeking gender inclusive housing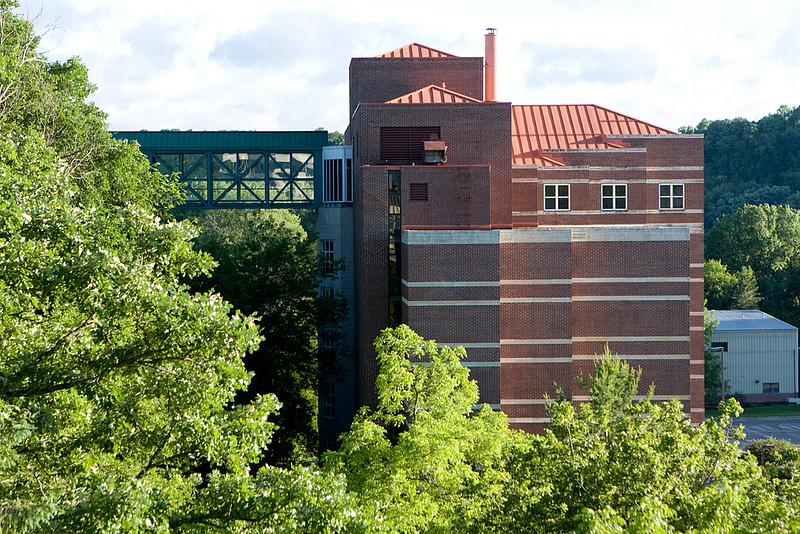 Olivia Schmidt, Staff Writer
April 23, 2019
Over the past decade, Luther has experienced a steady increase in the number of students seeking gender neutral or gender inclusive housing accommodations.
Associate Director of Human Resources and Title IX Coordinator Matthew Bills assists students who need gender neutral housing and sees this as important work.
"I think it's easy to accommodate [students who want to live in a gender neutral space]," Bills said. "It's built into the room draw process now. It's harder to accommodate requests that come in outside of the usual room draw process, because we only have so many extra rooms reserved for students.
Incoming first-years can request co-ed housing in Brandt. These rooms are made up of singles, doubles, and triples, and are single sex by room. Male, female, and gender neutral restrooms and showers are available nearby.
Transgender students may work privately with Residence Life to determine the best rooming situation for them.
Other institutions of higher education face a similar need for gender inclusive housing for transgender students. According to a 2019 article from Fordham University's student publication "The Observer," Jay Sheldon, a transgender person, told the newspaper that "being treated as a man and being forced to live with other men was instrumental in aggravating their gender dysmorphia and consequently took a toll on their mental health."
Sophomores, juniors, and seniors seeking gender neutral housing may apply for Farwell's gender inclusive cluster. This center cluster is "designed for students who identify and/or support the LGBTQIA+ community, are exploring gender identity/expression, or choose not to be classified based on gender," according to the Residence Life website.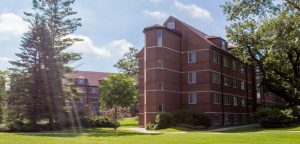 "The Farwell gender inclusive cluster is currently on its third year as a housing option for students," Assistant Dean for Student Life and Director of Residence Life Kris Franzen said. "Residence Life did a semester-long study of the other ELCA colleges in the country to review their practices. We found most of the other ELCA colleges at that time did not offer co-ed or gender inclusive housing. We worked to identify some options on campus where we could pilot a program."
This year, Farwell's gender inclusive cluster was filled for the first time and all who applied received a room. All center clusters include four single rooms, one occupied by a resident assistant, and five double rooms.  As the need for this housing grows, some students believe that Luther should add additional gender inclusive housing.
"I became [a resident assistant] here at the gender neutral cluster last year," Warsan Yusuf ('20) said. "Before that, I did not know anything about its existence or history. I think Luther could make more options for students who would want to live in gender neutral housing. Also, Luther should advertise the housing more and make sure students know about it because not many people who would be interested know about it."
The doubles in the co-ed clusters house two rooms of one sex and three of another sex, while single rooms in the cluster would be determined during the single room draw.
Since the gender inclusive Farwell cluster was filled this year, additional gender neutral housing options are under review for next year. Depending on interest, there is a possibility that the offering could be expanded.
"There's always more desire for gender inclusive spaces in specific buildings," Bills said. "I don't think we have the demand necessary to have gender inclusive spaces in every building, so I think there are building specific requests that we have not been able to accommodate."
In addition to gender inclusive housing options, most campus buildings have at least one gender neutral bathroom within them, with the exceptions being the Center for Faith and Life, Gjerset House, Loyalty Hall, Olin Building, Olson Hall, and Ylvisaker Hall.
There is little availability of gender neutral or private locker rooms, although that may be incorporated into the currently pending expansion and renovation of Regents Center.
Visiting Assistant Professor of Religion Jimmy Hoke, who studied women and gender during his undergraduate years, supports students seeking gender inclusive housing.
"I think gender neutral housing is important to have for the students who are here,"  Hoke said. "It is also a really important indicator for students looking at Luther to know that they have options whether they are trans, or queer, or just looking for gender-neutral housing options as a preference to know that that is a space available for them."