The Fridley Theatres Viking 3 offers a limited selection of movies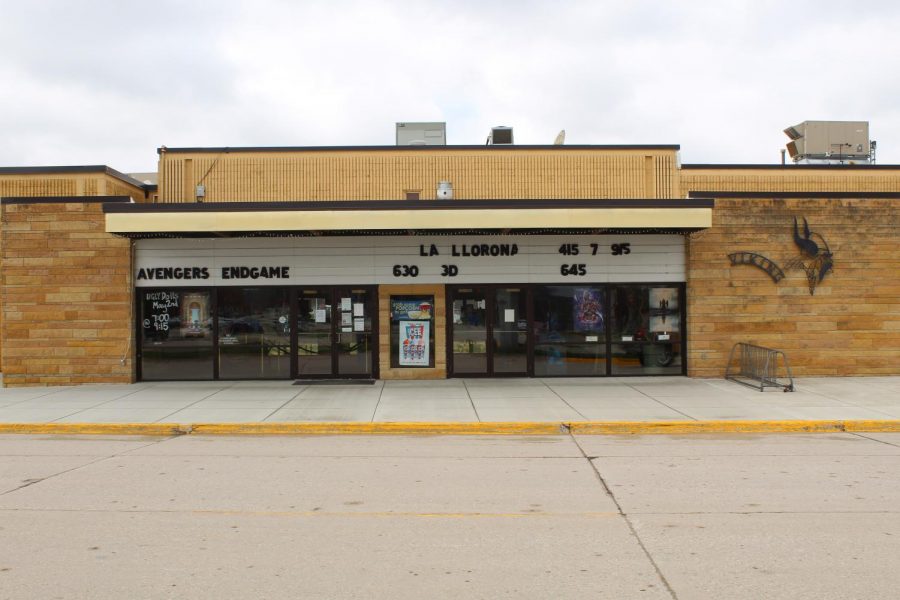 Kyle Brusco, Staff Writer
May 1, 2019
The Decorah Fridley Theatres Viking 3 has been showing movies for a very long time, long enough that an employee of 25 years does not know when the theater originally opened. Theatre Manager Debbie Stevens only knows that when Fridley Theatres, a movie business based out of Des Moines, bought the place, business began to grow. The theater expanded from one screen to three, and began drawing customers from Decorah and other surrounding towns. 
Associate Professor of English Andy Hageman grew up in Decorah and believes the theater usually offers sufficient movie options.
"I feel like it offers pretty standard fare," Hageman said.  "I feel like a lot of their programming is very geared towards kids, which is fine, but for adults and college students it makes the theater a little limiting. Frankly, there's a lot of times where if it's something I want to see, I end up driving to Rochester to watch."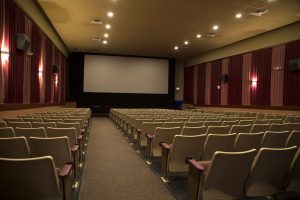 While these limited options may be frustrating for some Decorah residents, according to employees, this is because the movies are chosen by the corporate office and the theatre only has three screens. Stevens explains that the process of picking movies is mainly done by Vice President of Fridley Theatres Brian Fridley.
"Picking movies is all done in our corporate office in Des Moines," Stevens said. "Brian Fridley is the one that chooses the movies, and he tries to set movies up for us, but the film companies are the final decision makers. The big movies can make money anywhere, but they choose other [theaters], and it's on a theater-to-theater basis."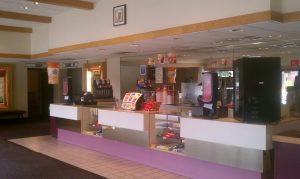 Two new films "Breakthrough" and "Unplanned" were shown at the Decorah theater, which Stevens credits to the persistence of some churches. "Breakthrough" is a film about a young boy's miraculous survival after breaking through ice and being submerged underwater for 15 minutes, and emphasizes the power of Christian faith. The producers of that movie also created another movie titled "Unplanned," which has received both praise and criticism for its depiction of abortion as immoral.
"[Unplanned] was requested by [some] churches," Stevens said. "The corporate office takes these requests and tries to work it out with the film company, and that's how we get a movie. It all depends."
These requests were made by some Decorah-area churches.
This approach to movie selection leaves some wondering about the moral implications of such a process. Will Simonson ('19) has noticed the lack of popular films being shown at the theater.
"During the Oscars two years ago, 'Call Me By Your Name' was a very popular film," Simonson said. "It didn't come to the theater, and it was about a gay relationship, which makes you wonder if the theater thought the Decorah people wouldn't be interested in movies about that. More recently, the movie 'Us', which has a mainly Black cast and a Black director, doesn't look like it is going to be shown in the theater. It just makes me think about what the theater company thinks people in Decorah want."
The limited amount of screens available in the Decorah theater means that some movies will not be shown. Hageman recognizes this and appreciates how the theater handles issues with limited screen time.
"A month before the premiere date of 'Us', I reached out on their Facebook and asked if it was going to show in Decorah," Hageman said. "Their response was that unless there are any major changes, it will show. I was very excited to see it, but then it didn't end up coming. I posted a question to them about how it didn't show, and they said that it was a choice that wasn't a Fridley choice. I've asked questions like that a couple times, and they are very fast to reply and very friendly in acknowledging that they hear what we're asking about. I strongly suspect that those are decisions out of their hands."