Women in Motion: Joan Harper ('82) fosters identity in sport and BSU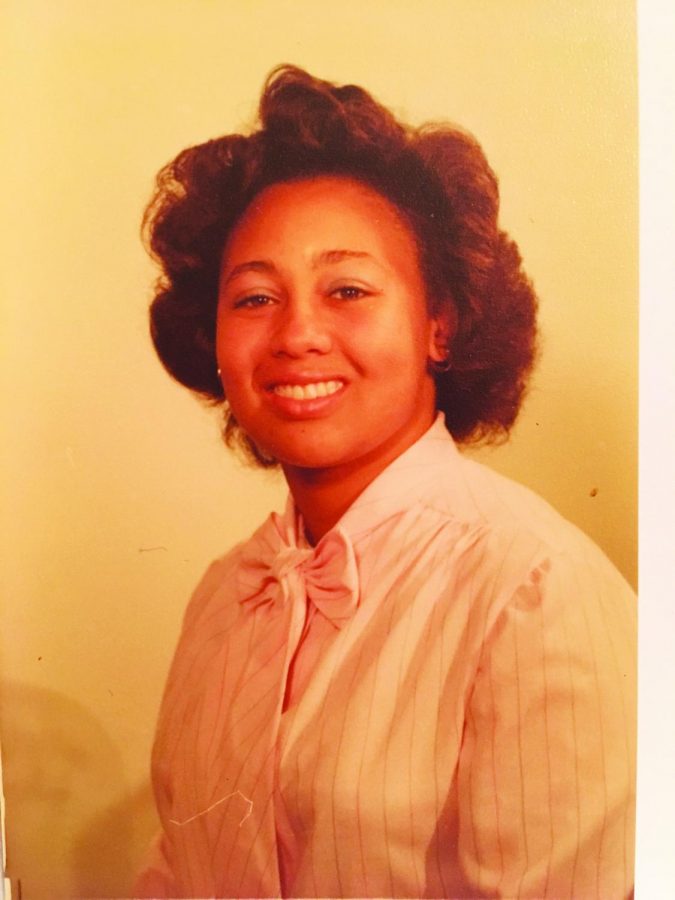 Juhl Kuhlemeier, Staff Writer
May 1, 2019
Joan Harper ('82) is an example for women in athletics at Luther. She had both humility and selflessness for her teammates on the Women's Field Hockey Team during her years as a player and team manager. These experiences provided an avenue to connect with Luther in a multitude of ways.
Besides her involvement with sports, Harper was a part of the Black Student Union. She returned to campus to celebrate the 50th Anniversary of the BSU Alumni Reunion from Thursday, April 25 to Sunday, April 28.
Harper grew up on the south side of Chicago, and she never saw herself as athletic. Girl Scouts and church invovlement was more her style.
Raised Lutheran, Harper felt a natural pull toward Luther, where she appreciated the familiar liturgy and the small campus size. After taking courses in several fields of study, she decided to major in sociology.
When Harper attended Luther, racial diversity was not very visible. She, along with other Black students who were members of the BSU, had to find their own sense of belonging and family on campus. The BSU was a helpful tool for her, both because of the students within the organization and the physical structure of the BSU house. According to one of Harper's college friends, Marilyn Smith ('84), the BSU house served as a sort of refuge.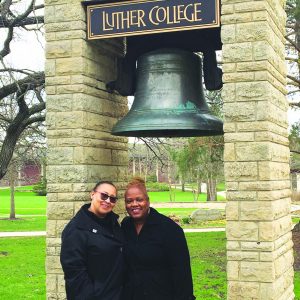 "I didn't realize that there would be such stigma here," Smith said. "But I would say that being a Black student on campus and being with the BSU, you always felt like you had family and support [and people who would] encourage you, teach you, and always be there for you."
Through friendships Harper formed in the BSU and elsewhere on campus, she was encouraged to join the field hockey team her junior year. Harper's close friend Maxie Jones Rockymore ('82), who held the position of intramural sport representative for the BSU at the time, originally pushed Harper to join the team for fun.
"I was like, 'No, you're going to do sports,' to push her," Jones Rockymore said. "I remember saying, 'Come on Joan. You can do that sport because, you know, that doesn't require too much. You don't have to be super physical.' Because Joan was a girly girl."
Harper was hesitant to join the team at first due to her lack of experience and not wanting to be yelled at by coaches. She initially joined the intramural field hockey team, but, after attending a varsity game, where the coach overheard Harper explaining the rules to a friend, she was urged to join the varsity team.
Harper switched teams that season and stuck with the sport for the next two years. Despite the fact that she was not the most athletic person, she never failed to be a positive support figure on the team and work hard, according to Jones Rockymore, who would frequently attend Harper's games. Following health issues that limited her from playing, Harper became the team's manager her senior year.
"I [joined the team, and] I tried," Harper said. "I would concentrate [at practice and competitions]. I mean, I was [often on] the bench, but I was there to support my friends and be that extra body."
While Harper got to be involved with the BSU and be a part of the Black community on campus, she also felt that she led a double life. She spent time both with her fellow BSU members and her field hockey teammates. During her junior year on the team, all of Harper's teammates were white, as well as the majority of women on other sports teams. Harper would spend time with her teammates at practice, eating supper, or going to church, and often this would lead to criticism from her Black peers.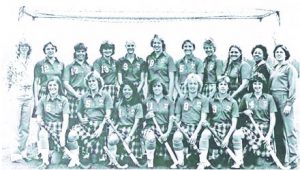 "I probably straddled both worlds a little bit," Harper said. "I kind of had a foot in both worlds, as sometimes I was more with [white people], and then a lot of times I was with people of color. And sometimes that was hard because people would think, 'Oh you're too good to talk to us?'"
Despite the challenges of being a woman of color in sports and overcoming her un-athleticism, Joan still looks back fondly on her experience with the field hockey team. She cherishes the accomplishments her team made, such as flying to Virginia to compete and winning competitions. However, Harper's most cherished memory is forming friendships. Despite Luther losing its field hockey team, Harper feels that it is important for athletic and peer bonding opportunities to be available for students.
"I was kind of sad when [field hockey] went down to a club team," Harper said. "But as long as there are opportunities that women can do sports-wise, [that's good]. It's just kind of fun being able to go out and do these things."
Harper now lives in a suburb of Minneapolis, working in hospitality with her church and with young kids. She is involved in the lives of her family, her community, and friends she made at Luther, whether during the time she attended or afterward via alumni events.
Associate Director of Alumni Relations Kirk Johnson ('82), has been touched by Harper in the years since they graduated together.
"She's very welcoming and just a very, very friendly person," Johnson said. "It's just fun to see Joan. She's just effervescent. When you meet her, you'll enjoy her. She's got a good sense of humor, smart, funny, and [I] love her."