Susan Peterson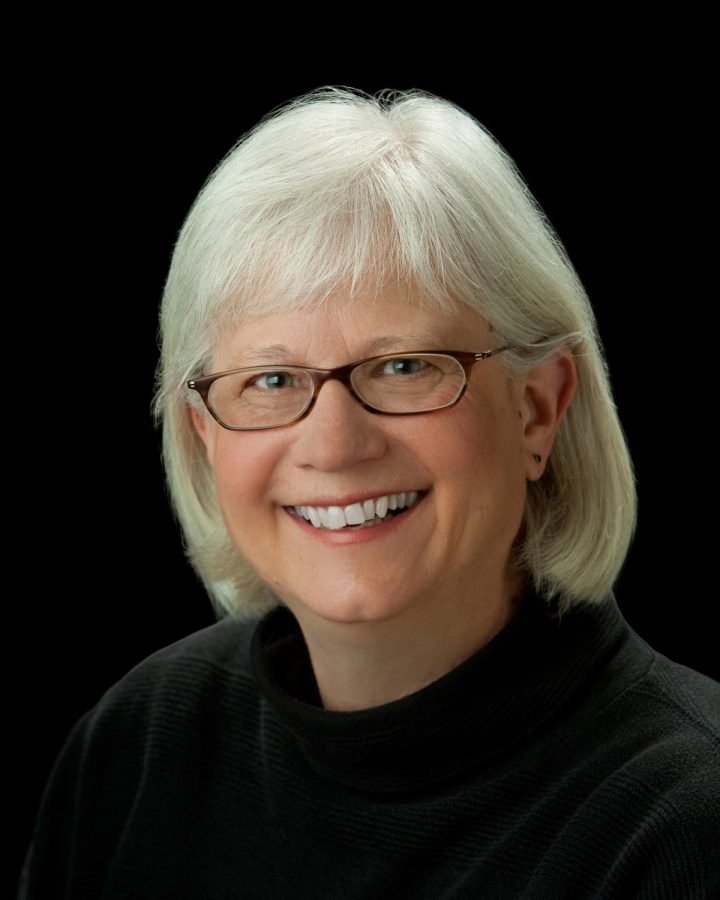 Alanna Pals, Staff Writer
May 9, 2019
"Campus scheduling queen" and masked writer of the Luther Bulletin Susan Peterson will retire after 42 years on May 31.
When Campus Programming Office Coordinator Susan Peterson first arrived on Luther's campus in search of a job in 1977, the Center for Faith and Life was still being built and a campus programming position did not yet exist. After she inquired about a job at Luther, Luther's hiring staff told her that the school did not have any jobs available, but she filled out an application anyway.
Two weeks later, Peterson received a call about a brand-new position: managing the newly built CFL and scheduling programs throughout the building. After working in this position for 42 years at Luther, Peterson will retire on May 31.
The role that Peterson has as a campus programmer has changed since she began working at Luther.
"In the early years, I would help with shows [in the CFL] sometimes," Peterson said. "It wasn't all the time, but sometimes we'd need a really big crew, and so I might help with load-in, I might help with load-out, I might help with costumes, laundry, just all different kinds of things."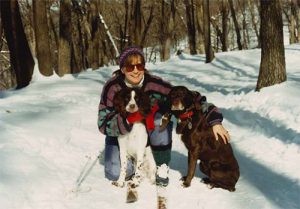 Peterson's job as a campus programmer now focuses on scheduling different events on campus. Peterson schedules all events on campus aside from music and athletics, which includes reserving classrooms and rooms for admissions events and student organization meetings. 
Director of Campus Programming Paul Atkins said Peterson schedules hundreds of events in the academic year.
"I would say that her workload has only increased over that time as things have changed and more duties have been assigned," Atkins said. "The amount of programming has only increased to the point where the Center for Faith and Life just hit 700 events scheduled in the academic year, and that's typical. It's a range from small meetings to large concerts, so some of those are closed events and some of those are public events."
Campus Programming Assistant and Box Office Manager Bradley Phillips works closely with Peterson.
"She is the campus scheduling queen," Phillips said. "She's trying to make sure that everyone has a space for their events, which can be really hard when there's two, three, four different events going on in the same night. Scheduling is a really huge part of her job that can be the most challenging."
Peterson is also responsible for the main page of the tickets.luther.edu website that people see when they order tickets for events as well as putting the Luther Bulletin together for students every Tuesday and Friday. When Peterson first started in her position, she released the Bulletin every day.
"Another piece of what I do is the Bulletin, and that only comes out now twice a week," Peterson said. "You guys are used to seeing it in a different form, but when I started, we did the Bulletin every day, and it was printed on paper and we had to have it to the print shop by 2 o'clock in the afternoon so that they could print it and get it all ready to go. We used to put the Bulletin on the Caf tables."
Before arriving at Luther, Peterson was born in Decorah and moved around a lot due to her father's job with the Interstate Power Company. Eventually, her family settled down in Winnebago, Minnesota when she was in third grade.
Peterson married at a young age and gave birth to two daughters before she moved as a single mom back to Decorah, to be closer to her parents. She then started at Northeast Iowa Community College in Calmar, IA, in a secretarial program with typing and short-hand. After completing her program, she received her first job at North Winneshiek School. She spent two years in the elementary school office and two years in the high school office.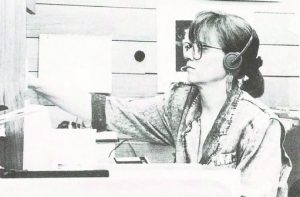 "I worked there for four years." Peterson said. "It was kind of funny because it was two years in elementary school, I was the elementary principal secretary, then I went up to the high school, and was the high school secretary," Peterson said. "Then I came to [Luther] College, where I've been ever since."
In her retirement, Peterson will enjoy having more time for knitting, quilting, and walking her dogs. She also hopes to take a trip to Paducah, Kentucky, for the quilting museum and learn how to weave on a loom that she received for Christmas.
Peterson expresses her gratitude for the wonderful people that she has worked with. 
"Seems like my first day was just yesterday," Peterson said. "Thanks, Luther for a great ride."