Faculty Feature: Assistant Professor of Africana Studies and History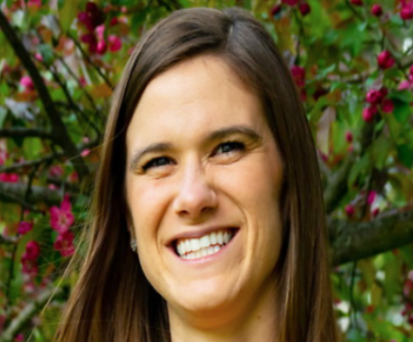 Assistant Professor of Africana Studies and History Kelly Sharp joined Luther in the fall of 2018 and has been making campus-wide impacts in her departments and in co-curricular activities ever since. Through her work in the Africana Studies and history departments and by serving as the faculty advisor for Latines Unides, Sharp has connected herself to numerous parts of student life. Many students and faculty recognize her as a supportive and caring member of the community.
"She's very encouraging to her students," Elizabeth King ('22) said.  "If we had questions, she answered them as best as she could. Sometimes the next day she would search up more things about that topic so she could tell us more about it."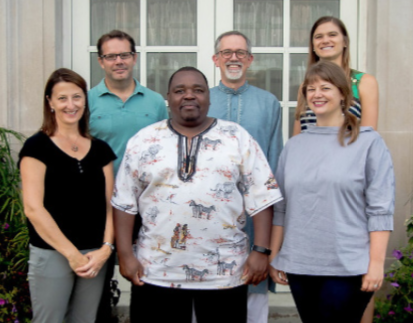 Sharp grew up near San Diego, California, and began fostering an interest in history at a young age through the influence of historical nonfiction books for kids. Her passion for history grew over time as she began her undergraduate studies at Willamette University in Salem, Oregon. She then went on to earn her Ph.D. in history at the University of California, Davis. 
Sharp studied various branches of history such as African American history and LatinX history. She researched the folk tales of the Gullah Geechee, descendents of enslaved Africans, and based her senior history project on the folklore tales of Mexican workers that came to the U.S. during World War II. 
One of the biggest hurdles that Sharp faced in her education was overcoming doubts in her abilities and inherent self-worth, a struggle she recognizes her students face as well. She promotes herself as a resource for students struggling with stress and balancing the workload of college life.
"I tell people that I grew more personally in graduate school than I did intellectually," Sharp said. "I learned a lot about myself in terms of my ability to do things and overcome obstacles. Learning to speak up in classes, that was really hard for me my first few years of graduate school, because I felt like everyone else in the class was smarter than me."
 As a Luther faculty member, Sharp focuses on challenging students and fostering interest in the history of margionalized populations. She enjoys both educating and connecting with the students on campus she interacts with. 
"I love my time in the classroom with students," Sharp said. "I love sharing information about African American history with them. I love popping their bubbles or assumptions about what history was like and challenging the traditional narratives that they've heard in previous history classes that they've taken in high school and in college."
Although she has been teaching on campus for less than two years, Sharp has made her engagement known. Professor of Dance Jane Hawley ('87) works with Sharp as faculty mentor and applauds her interest in practice-based learning and inclusive environments.
"I think she has a formal-informal presence about her, so I would think that students really appreciate her in the classroom environment," Hawley said. "She's very friendly and she's very knowledgeable. She's not about hierarchical control or power."
Sharp also makes an effort to be involved in as many co-curricular activities outside of the classroom as possible, most notably as the faculty advisor for Latines Unides. She enjoys being able to empathize with the students as a LatinX faculty advocate.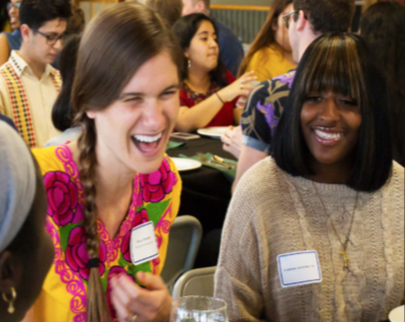 "I really love and I'm honored to be the advisor for Latines Unides, because I didn't have a Latinx heritage and culture group when I went to college," Sharp said. "I really see the value and importance and the recognition that group brings to Latinx students' presence on campus."
The next addition to Sharp's agenda is the new Identity Studies major, which will be introduced in the fall of 2020. Sharp, along with several other professors, will be  part of the merge of Women and Gender Studies, Africana studies, Asian studies, and dance. 
"I really want to push for more diverse and inclusive academic offerings, as well as continuing to work with different groups on campus to improve the student experience at Luther," Sharp said. "I think it's just as important for people in computer science and nursing and economics to understand the importance of African American history because they're people walking around and navigating in the world."
Sophia Rodriguez ('22), a member of Latines Unides, remarked about how important Sharp was in her education and in the education of her fellow classmates.
"I think having a younger, female professor was a very impactful thing in my first year, because she was able to talk to me about things that I wouldn't talk about with another professor," Rodriguez said. "Everyone I've talked to loves her. I think that she makes everyone who takes a class with her feel like she cares."