Phi Beta Kappa Lecture: Towards a General Model of Cognitive Bias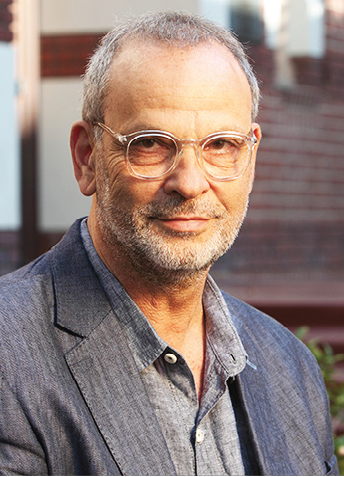 Professor of Law and Psychology at the University of Southern California Dan Simon presented a lecture titled "Towards a General Model of Cognitive Bias" on Nov. 21. The lecture focused on the formation of biases in human reasoning through the lens of general coherence and cognition models.
The lecture was structured in two parts. The first part explored the general model or framework of cognition and the second part focused on the role and effect of coherence in human reasoning. Simon began the lecture with a plan to examine three biases: confirmation bias, motivated reasoning and valence effect. 
Upon defining and interpreting confirmation bias as a tendency to interpret evidence in a way that fits what one already believes, he then introduced a new concept called a belief bias which is the result of a clash between background knowledge and deductive reasoning. One of his main points was that people trust their biases when reasoning and background knowledge line up, even if their bias is not correct. 
"When the outcome of your reasoning is consistent with your background knowledge, you tend to adopt it, even if it's wrong," Simon said. "And if the reasoning leads us into a conclusion that is inconsistent with our knowledge, we are going to reject it, even if it is actually correct."
Simon believes that coherence based reasoning is what drives these biases. To illustrate this, he used two models: linear models of cognition, and connectionist models. He explained that in the cognition model, humans evaluate given evidence and draw inferences in order to make decisions between different options. The connectionist model is different, because it integrates background knowledge and experience in the judgement between two options.
"You get many more aspects of human experience interacting with the reasoning," Simon said. "Now things like attitudes and motivations and emotions and beliefs and much more are kicking in and actually intervening interactively with the task itself."
Simon's presence on campus was made possible by members of the National Academic Honors Society, Phi Beta Kappa. The national organization has a visiting scholar program which aims to give faculty at research institutions around the country the opportunity to get involved with undergraduates from other institutions.
Assistant Professor of English Marie Drews is a co-president of Phi Beta Kappa at Luther. She said that the Visiting Scholar Program is meant to benefit both the visiting professor and the students.
"[Simon] is able by virtue of this visiting scholars program to come to Luther and not only share his lecture, but also interact with students," Drews said. "Luther's role or membership in Phi Beta Kappa as an organization really showcases the quality of its education and commitment to liberal arts learning."
Kevin Arthur ('20) said the lecture was informative but technical and difficult to process.
"I still need time to process a lot of these things," Arthur said. "I felt like some of the topics he talked about needed more deliberation and explanation because it was very technical. One hour was not enough."
Rylea Ranum ('22) believes that the lecture was enlightening in the context of current politics. The persistence of biases could provide an understanding of why people hold onto beliefs whether or not they are accurate.
"It was very insightful, and it could definitely be applied to a lot of things going on right now because everything is so political," Ranum said. "I kept thinking about politics, and no wonder both sides can never seem to come together and see each other's side."