"Black History Month" Terrion Williamson delivers Toni Morrison commemoration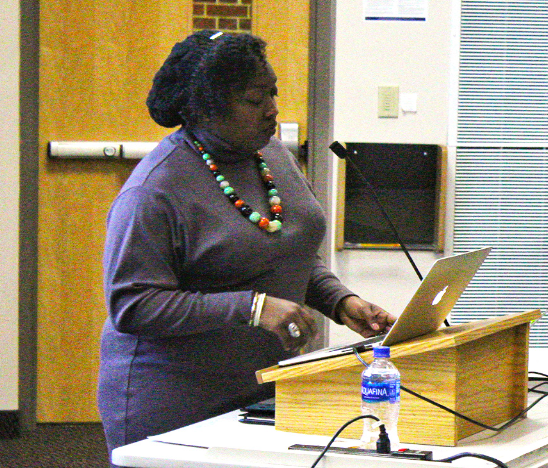 Associate Professor of African American and African studies at the University of Minnesota Twin Cities Terrion Williamson gave a presentation in Valders entitled "The Most Extraordinary People in the World: On Toni Morrison, Black Women Writers, and the Narrative Framing of Serialized Black Death" on Feb. 13. Williamson's lecture highlighted her research into black feminist theory, literature, and cultural studies through the works of African American writer Toni Morrison.
Williamson began her address by sharing that the bulk of her childhood was spent reading material by white male authors. Texts like the horror novels of R.L. Stein fostered Williamson's deep appreciation for literature, but she began to wonder why none of the main characters resembled her.
"[I] grew up in a time when black protagonists, particularly black girls, were exceedingly difficult to find in young adult literature," Williamson said. "My sister Tina introduced me to a whole new world of reading, one in which black folks did the authoring and experiencing, and the black girls turned women were often front and center. It was in these books that I found myself, the me I was, and the me I was yet to become."
Williamson's sister introduced her to the works of Toni Morrison, who is well known for narratives that center around the lives of black characters and communities, such as "Sula" and "Beloved." Later in life, Williamson rediscovered Morrison, and felt better equipped to appreciate the importance and influence of the author's writings on American culture and the black female literary canon.
"When I took up Morrison anew, the rich language, complex characterization, and compelling plot lines that were the mainstay of her oeuvre spoke to me as none ever had," Williamson said. "This time, her peasant literature, as the author herself referred to it, spoke to my experiences growing up on the black side of a small Midwestern city and helped me appreciate just how indebted I was to that place and those people."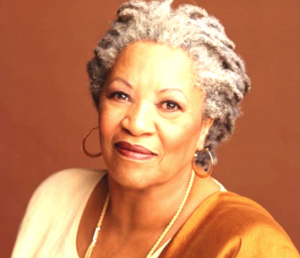 Williamson asserted that Morrison's ethnographic approach to storytelling yielded an accurate and insightful story about the black experience–a perspective she believes has historically been suppressed in American society. Williamson attempts to emulate Morrison's attention to positionality in her own works. Her book, "Scandalize My Name: Black Feminist Practice and the Making of Black Social Life," covers the case of serial killer and rapist Larry Bright, who was convicted in 2006 for the murders of eight black women in Peoria County, Illinois. When interpreting this murder case, Williamson made the descision to focus her research less on the offender and more on the lives of the victims and those impacted by their death.
A significant portion of her research involved interviewing Carmia and Tyronda, whose mother Brenda Irving, was murdered during this string of serial murders. Williamson asked about their experiences during the trial, and the women shared multiple instances in which they felt their voices were silenced. One of the sisters was promised she would be able to present a victim impact statement, but the court adjourned before she was given a chance to speak. Williamson concluded that the dismissal of women of color voice's is an ongoing issue in the United States, including in the American education system.
"Personally, I would like to see more diversity in our course curriculum," Emma Hennek ('22), an attendee of the lecture, said. "I think that more and more, students and professors are becoming aware of the problem with the lack of representation in our courses, and are taking steps in the right direction. But we also need faculty who are qualified and willing to address these topics in a respectful and culturally appropriate way, and I still think we have a long way to go with that."
The marginalization of minority voices has been an issue some Luther faculty have attempted to mitigate in their courses. In her classes, Assistant Professor of Africana Studies and History Kelly Sharp attempts to integrate the voices of a diverse range of authors, but acknowledges it is often a difficult process that requires a certain degree of intentionality. In her own research, Sharp turns to the material record in order to resurrect the lives of black women whose voices have been overlooked.
Despite the difficulty of recovering historical black perspectives, Sharp believes it must be done in order to get a complete understanding of America's roots and incorporate these new perspectives in the classroom.
"[Black women] have been actively barred and unconsciously discriminated against in spaces of elite education," Sharp said. "We must counter this bias by expanding [students'] perspectives, and by challenging narratives and assumptions they didn't even know they had. It is also important to ensure that all of our students feel that they are represented in the classroom."

Carolyn Wrightsman ('22) recently participated in a J-Term course taught by Professor of Africana Studies and English Novian Whitsitt on Africana women's writing. She emphasized the significance of reading the works of women of color in school. "My past literary education has mainly consisted of male, European-American writers," Wrightsman said. "Not only was it great to read works by women, works by Africana writers allowed me to gain some insight into the different perspectives surrounding racial and gender oppression and neocolonial forces."