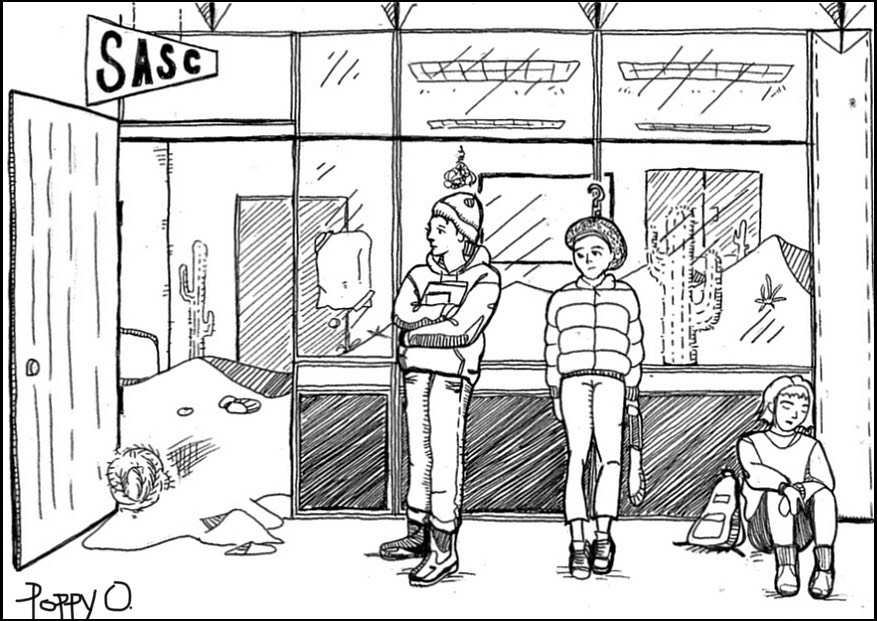 Editor's note: The Student Academic Support Center has filled its vacant positions since the submission of this letter. A listening session with Luther administrators and SASC employees was held on Feb. 19 in Valders 206 to address concerns raised in this letter.
Dear Editor,
Over J-Term, every employee working in the Student Academic Support Center left their positions. The only individual remaining at the end of J-Term was Dean Michelle Branton.
The center hosts Disability Services, tutoring, housing accommodations, and other important services. As the president and vice president of the Luther Disability Alliance, this is legitimately concerning to us.
We were especially concerned because disabled students were not informed of these changes in any way over J-Term, nor were we given information about what would be done to ensure that our rights would be protected and our needs met for spring semester. This is immediately and negatively impacting the disabled students at Luther.
This is just the tip of the iceberg as ableism runs deep throughout Luther. The college is a desert when it comes to resources for disabled students. Student Life, Counseling Services, and other departments exhibit this by being understaffed, undertrained, and by pushing disabled pain back onto students experiencing it.
Students with many types of disabilities are told that their needs exceed the college's resources to support them. They insist that disabled students' inability to thrive at Luther is the fault of the individual student, rather than the college's fault for providing subpar support.
Because of this lack of resources, students with disabilities are pushed to leave campus while the administration glosses over its institutional ableism and washes their hands of these individuals. We are aware that resources at Luther are tight, but we see the college consistently choosing not to invest its limited resources into staff and services that benefit disabled students.
Luther needs to be up-front about its lack of support for disabled students. If the college does not have the resources to adequately support disabled students, they should be transparent about that and discriminate against them immediately by refusing to admit them to the school.
The lack of personal communication and follow-up with students who need the resources provided by SASC is negligent and ableist. Even worse, it is typical for Luther College. If the college cared about disabled students, they would have talked to us sooner.
Signed,
Andrew Avila ('20) and Kristen Hansen ('20)
Opinions expressed in columns and letters are those of the author(s) and do not necessarily reflect the opinions of Chips or organizations with which the author(s) are associated.