Diversity workshop held for faculty and staff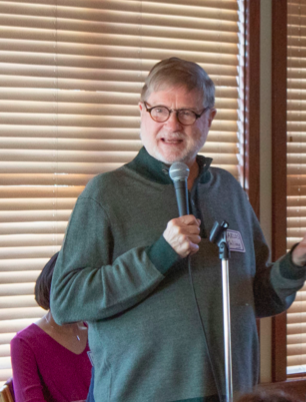 The two hate incidents on campus during the spring of 2018 sparked student-led protests demanding Luther expand resources to better equip faculty and staff to foster dialogue about racism on campus.
Many students wanted to talk about these issues of race and racism in class, but in some cases, faculty believed they were not able to mediate discussion on these topics. In order to equip staff and faculty to support conversations in the classroom, Luther organized a workshop to teach staff and faculty how to respond to these issues.
Associate Dean and Director of Faculty Development and Associate Professor of Religion Sean Burke helped plan and organize this two-day workshop for staff and faculty, based on the event known as the Diversity and Civility in the Liberal Arts put on by the Council of Independent Colleges.
"Luther sent four of us to attend [the DCLA Institute] in Atlanta last June," Burke said. "It was a diversity, civility, and liberal arts institute. One of the things wehad to do was come up with a project that we would bring back to Luther. We had a series of events, and one of the things we wanted to do within that was a robust faculty workshop."
The organizers of the event attending
the institute were Professor of Sociology
Char Kunkel, Vice President for Mission
and Communication Brad Chamberlain,
Vice President for Institutional Equity,
Inclusion, and Student Success Lisa Scott,
and Burke. They invited Professor of Sociology at Skidmore College in Sarato
Kristie Ford, and Professor Emeritus of
Psychology at the University of Michigan.
Charles Behling, to lead the workshop this past weekend. The workshop discussed a process called 'intergroup dialogue,' which brings together people of different identities so they can share experiences and learn to handle conflict. Intergroup dialogue was created at the University of Michigan in 1988.
Additionally, the workshop covered topics including classroom climate and enhancing knowledge of concepts like identity, inequality, and justice. Finally, the workshop focused on developing skills to address diversity- related challenges that can emerge in the classroom.
"The goal of [intergroup dialogue] is to foster meaningful engagement between members of two or more social identity groups that have a history of conflict," Ford said. "The course balances social identities in the space. For instance, a race dialogue would ideally include an equal number of self-identified white students and students of color. They merge theoretical content with personal experiences and knowledge and are co-led by two trained peer- facilitators."
Luther asked Ford and Bentling to specifically focus on race and issues surrounding race.
The workshop included discussions about discrimination and the ways in which faculty and staff at Luther have experienced, perpetrated, and allowed discrimination to happen.
Burke hopes the workshop will provide tools for faculty and staff to effectively engage with issues of diversity and justice.
"These topics are important at Luther, because we say in our mission statement that we want to challenge each other to learn in community across all of our diversity," Burke said. "Year by year, our student body is becoming more diverse, and we need to do a better job of engaging diversity productively in the classroom. Not just naming it and welcoming it, but how do we engage diversity, especially when different perspectives can lead to conflicts and discomfort."
Vice President of Institutional Equity, Inclusion, and Student Success Lisa Scott also attended the conference in June. She believes this program is valuable for Luther faculty and staff, and hopes the workshop will increase knowledge of diversity among the staff and faculty.
"Intergroup dialogue is primarily concerned with the classroom experience," Scott said. "It provides students the experience of shifting from debate to dialogue. More specifically, IDG supports student learning and competencies around inter- and intra-group relations, conflict and social justice across a range of social identities, including race, gender, sexuality, social class, religion, and nationality."
Burke had a similar vision about why the workshop is valuable for Luther faculty.
"[We hope staff and faculty learn about] honoring differences, while also discovering how we can work together in our differences," Burke said. "Our hope, more than anything, is that students will perceive that we are getting better at being the kind of diverse community that we desire to be."