Luther hosts annual Ethnic Arts Festival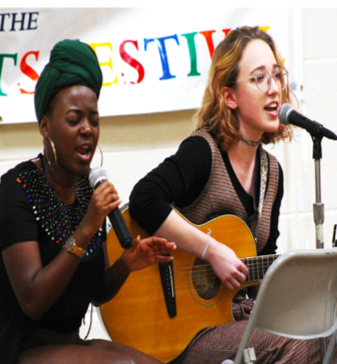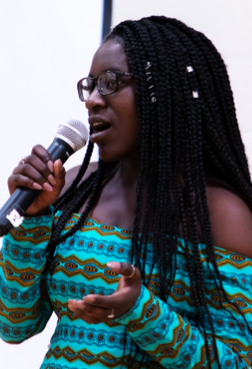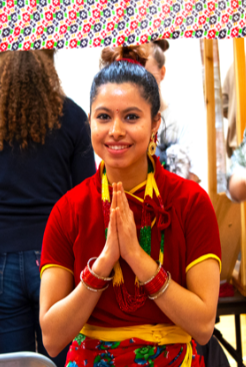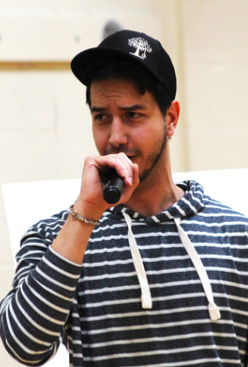 For nearly 40 years, Luther students have gathered to showcase music, dance, and food central to their respective cultures at the Ethnic Arts Festival.
This year's event occurred on Mar. 7 in the North Gym of Regents and featured 30 cultures from around the world. The festival was sponsored by the Center for Intercultural Engagement and Student Success and included booths and performances for students to represent their cultures.
The goal of the Ethnic Arts Festival is for students and community members to learn about other cultures through representatives on campus.
"[We hope students] learn something about cultures they knew nothing about in a fun way," Director of the Center of Intercultural Engagement and Student Success Wintlett Taylor-Browne said. "There is more to us and to our world than our specific ethnocentric perspective about who we are in this world. If you are doing it in this fun way, you will be interacting with your peers, and interacting with people from the community."
The festival is intended to equip students and Decorah community members with the tools to approach diversity and differing
perspectives. Administrative Assistant for CIES Clara Muggli-Toyloy spoke on the significance of learning about an intercultural world.
"I think Luther and this event brings so much richness to living here, because you can grow up thinking that you are the norm," Muggli- Toyloy said. "To realize you are not the norm, and you have a culture just like everybody else is really important."
Attendees were surrounded by stands representing numerous countries and cultures as they entered the North Gym, including Nepal, Swatini, Ghana, Thailand, Angola, Pakistan, Belarus, Myanmar, Vietnam, and many more. Students at booths wearing traditional clothing from their home countries offered visitors information about their different cultures. Each stand was equipped with its own stamp, which could be used to fill the passports guests received at the door.
The sorority Beta Theta Omega offered henna and hair-braiding services to attendees to raise money for the Edhi foundation, which is a non- profit that assissts victims of acid attacks and domestic assault in Afghanistan. The festival also provided various foods to purchase, such as tamales and samosas. In addition to performances by student groups and
individuals, guest speaker Bill Quackenbush gave a presentation on the history and culture of the Ho-Chunk Native American Nation.
Chanyanuch Butsayaturt ('23) is president of the Asian Student and Allies Association and is one of the few students from Thailand at Luther.
"Being [one of three Thai students] has made me want to represent my culture on campus and people know what we are like: what we eat, what we do, and the history of us," Butsayaturt said. "I think that's one thing that made us want to have this booth, trying to represent who we are."
Butsayaturt also wants the Ethnic Arts Festival to be a venue for international and domestic students. Butsayaturt believes it is as important for international students to learn about each other's cultures as it is for domestic students to learn about different cultures.
"Having an understanding of other cultures is something that's missing at Luther College," Butsayaturt said. "It's not that students aren't interested or the school isn't trying, but given the location, given the time, and given how far we are from a city, that just happens. Having this [event] really makes us come together."
Sam Stahl ('20) attended the festival because
he wanted to learn about the various cultures represented at Luther.
"Luther is not really a place you would expect to find a lot of international students, but once you come here, you get to know a lot of them," Stahl said. "I think it's really interesting to come here and learn about other people's cultures because when you see them around campus, they are kind of assimilating to American culture, but it's always important to broaden your mind and learn about people from different backgrounds."
Luther will host the Ethnic Arts Festival in the years to come, but Taylor-Browne hopes that more domestic students will continue to become more involved with the event.
"The festival, from its creation, was intended to focus on all cultures, but many times when we talk about the Ethnic Arts Festival, people go outside of the U.S. and only talk about foreign countries," Taylor-Browne said. "Part of what I do every time is remind Americans that they have cultures that can be part of the culture show. We are not talking about countries. We are talking about cultures. Therefore, if you have a culture, you can come display artifacts from it, or share it with other people who may not know anything about it."