Decorah hosts March to honor late Supreme Court Justice Ginsburg
On Saturday, October 17, Luther students and Decorah community members gathered at the Winneshiek County Courthouse to commemorate the life of Supreme Court Justice Ruth Bader Ginsburg (1933-2020) and protest her replacement until after the presidential election. Similar events were taking place across the United States.
Attendees followed social distancing guidelines, wore masks, and donned black clothing. They began the march in Mary Christopher Park and traveled down Water Street to the Courthouse, where several speakers and musicians were prepared to perform. Ella Swalley ('24) was one of the speakers at the event. In addition to reciting direct quotations from Ginsburg, she also spoke on her own ideas regarding justice and the right to protest.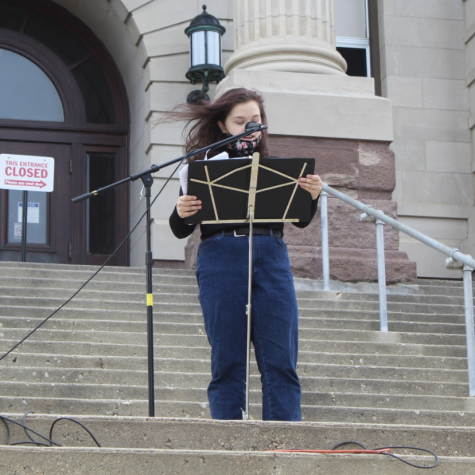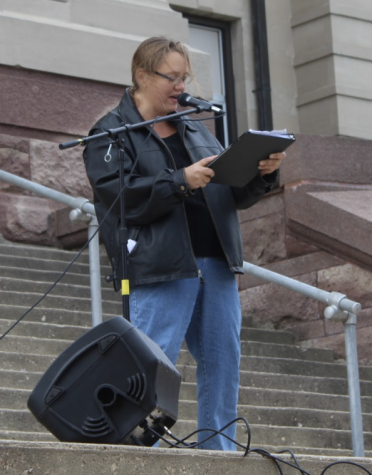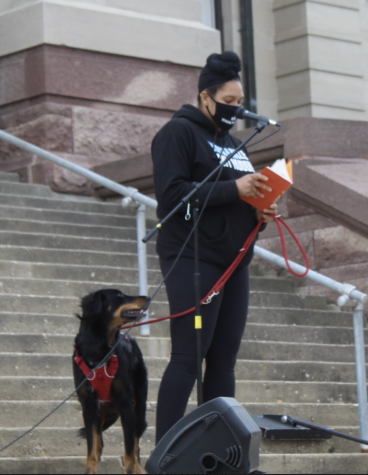 "[Marches are] important because the right to protest, at least in the past few months, has been attacked by the government," Swalley said. "I think it's a little mini protest in its own way, to participate in some sort of March because it's not something the government wants us to do right now… I hope that, if it doesn't get any national merit, that it opens the eyes of the people in Decorah to know that people are mad, and that people are generally concerned about our democracy and what is going on right now."
Decorah community member Melissa Koch was one of the people who helped organize the March. She described the purpose of the march was to protest the nomination of the new Supreme Court Justice and honor the legacy of Ginsburg.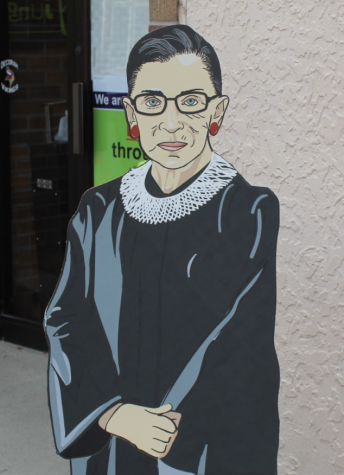 "[The March] is definitely about the Supreme Court position that [Justice Ginsburg] held, and not having that replaced during the term of this president." Koch said. "[That] should be happening in 2021. The signs range from ERA (Equal Rights Amendment), to Black Lives Matter, love is love, and all sorts of justice issues, because that's what she is a symbol of for us, in the sea of injustice that we have in our country. She was definitely a beacon, or a lighthouse, of hope and of justice."
During her time as a justice, Ginsburg fought for human rights and gender equality. When she disagreed with a certain court decision, she made sure her opinion was heard. Ginsburg would "like to think that her dissents will become the law one day." She wanted people to be respected and protected by the Constitution.
"This is a country made of people who come from different walks of life, who look different, have different cultures and backgrounds," Koch said. "[The Supreme Court]'s job is to protect all people, not an ideology."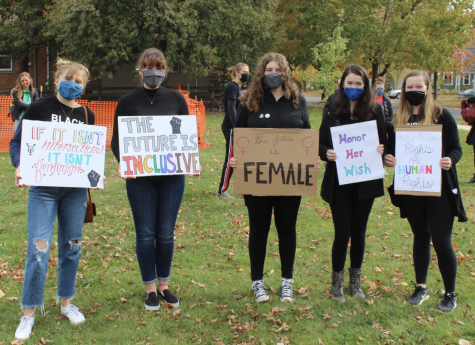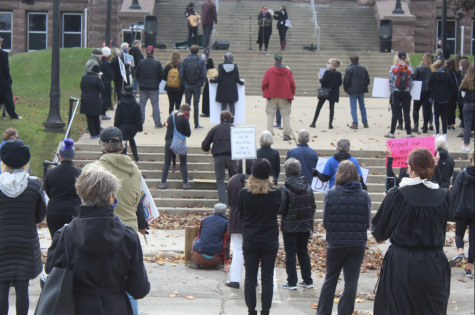 Tala Nengola ('23) was among those attending the March. As she has spent time outside of the United States, Angola felt that the march highlighted certain socio-political issues that are too oft left undiscussed in the Decorah community.
"At home right now there are a lot of protests against femicide and gender based violence," Nengola said. "Being so far away, it felt like I was very disconnected and helpless. Getting the opportunity to be in a space like this where we can focus on these issues makes me feel a little more connected to home, and a little more connected to the cause. I feel like in such a small town like Decorah, there are a lot of issues that we don't address and don't talk about. I think that this raises awareness, brings something to the table we can talk about, and creates a conversation."
Leave a Comment