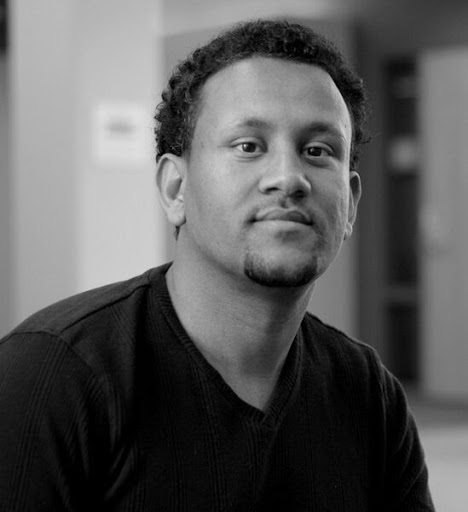 Photo courtesy of the "Harvard Graduate School of Education" blog
On Thursday October 5, Luther College hosted a Zoom event to celebrate first- generation students at Luther. The event was hosted in conjunction with other Iowan colleges and universities and featured Tamam Waritu, a motivational speaker. Waritu spoke on his experiences as a first-generation student.
Waritu came to the United States from Ethiopia when he was 16, and was placed in the ninth grade. Although he attended school in Ethiopia, both he and his parents had very little formal education by common core standards. In the United States, Waritu lived in housing projects and attended a local high school in Portland, Oregon. Once he attended college, everything was new and foreign as he was faced with a culture shock. He wondered if he belonged there, or if he had what it took to succeed. Waritu graduated from Portland State University with a bachelor's degree and went on to receive his master's degree from Harvard.
"By being in college, [first generation students] have overcome the odds," Waritu said. "There was an article that came out from the New York Times that indicated if you are poor in America, you have only a nine percent chance of graduating with a post-secondary degree. Those who are in college right now are part of the nine percent, so that in itself is an achievement."
Since graduating from Harvard, Waritu has spoken at over 500 schools and to over 100,000 students to encourage first- generation students to persevere. He has impacted thousands of students to continue their education.
"What I really hope students take away from my program is that [they] understand that being a first-generation student is not just being a poor person that comes from a low socioeconomic status," Waritu said. "They are resilient, they are powerful, they have what it takes to overcome and transcend challenges in their lives and be successful. Education is that ticket out."
Further, Waritu encourages colleges and universities to invest in TRIO programs, a program which includes Upward Bound, Talent Search, and Student Support resources.
TRIo is a service used to support first-generation students. He supports the work TRIO programs are doing and believes institutions need to recognize the unique challenges some of their students face, that others do not.
The TRIO Achievement Program helps low-income and first-generation students navigate and excel in their studies both during and after college. The program provides grants and scholarships, academic support and advising, tutors, and leadership and development opportunities in order to help students navigate obstacles that might be in their path as first-generation and low-income students. Tammy Hove, the Director of TRIO at Luther, helped bring this event to the campus.
"TRIO supports students through comprehensive programming that promotes their personal growth, academic success and sense of community," Hove said. "New TRIO students are paired with a staff advisor and invited to enroll in a first-semester course [called] Foundations for Learning and Development. [This course] sets the stage for the Luther experience and helps [students] get off to a strong start. Participants also benefit from peer tutoring and mentoring, textbook and technology lending programs, financial wellness coaching, TRIO grants and scholarships, and additional resources and activities."
Hove believes that it is important to celebrate and support first generation students at Luther. Currently, the Luther College TRIO program serves 180 students, and recently received a federal grant of $1.7 million to keep the program open until 2025. While this is a great start, Hove emphasizes that there is always more room for growth.
"Over 20% of Luther students are first generation," Hove said. "That figure usually surprises people. An increasing number of students entering college are the first in [their] families to do so. We want students to feel part of something bigger, believe in themselves, and develop a support system to not only thrive in college," but as Tamam said "to become game changers to contribute to the world."
Hove also emphasized that numerous Luther College professors are first generation students, and Luther has a tradition of recognizing first generation students at commencement.
Riley Ennocenti ('21) is a first generation student who attended the celebration. He thought it was interesting to hear Waritu's story even though it did not exactly resemble his own life.
"If you have parents and siblings who go to college, there's a certain expectation, but I think the importance of first generation students is they get to blaze their own trail," Ennocenti said. "You're a first-generation student because you are presented with limitations that other students didn't really have. I would say being a first generation student builds more integrity and self-reliance instead of having everything set up for you."