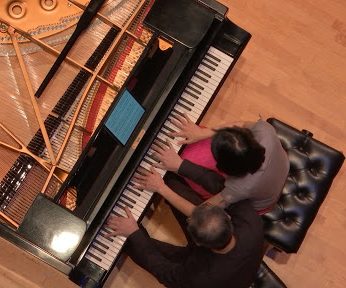 On Saturday, February 13th, at 7:30 pm, Professors of Music Xiao Hu and Du Huang performed a duo piano recital for Luther College's Faculty Artist Series. The professors traditionally play a duo recital on Valentine's Day weekend to celebrate the holiday.
The recital consisted of three pieces, including "Brandenburg Concerto No. 3 in G Major" by Johann Sebastian Bach, "Concerto in E-Flat Major for Two Pianos" by Wolfgang Amadeus Mozart, and "He Hung His Head and Died, 12 Variations for George Floyd" by Luther's Composer-In-Residence Brooke Joyce. The first and third pieces were performed on a single piano by both Professors, requiring much coordination and teamwork.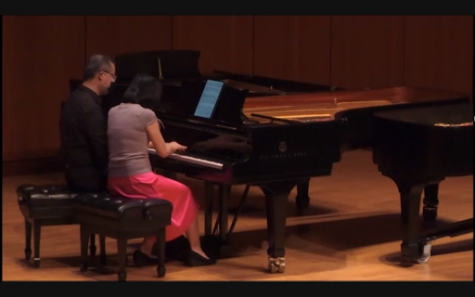 "We have formed a fairly strong working relationship as a duo," Huang said. "We have played concerts in many places and recorded for different radio programs and TV stations. We have functioned mostly as a duo, so we are quite used to working intensely together."
The third piece was written in response to the death of George Floyd. Joyce created the piece as a way to express all of the intense feelings Joyce was experiencing.
"George Floyd's murder was a shock to my system," Joyce said. "I felt compelled to react in some way through music."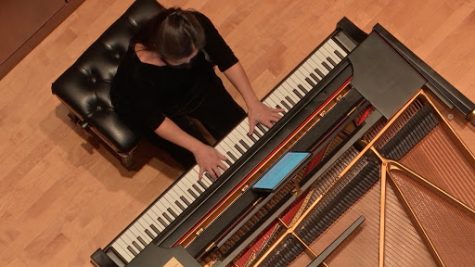 Professors Huang and Hu performed Joyce's composition for the world premiere performance on Iowa Public Radio on December 16th. The recording was selected for the 2021 Martin Luther King Day Special on National Public Radio's Performance Today. It also aired on 280 radio stations throughout the United States. The recital on Saturday was the first live performance of Joyce's composition. The last piece was played on two separate pianos and was accompanied by Instructor of Music Miko Kominami on a third piano.
Professors Hu and Huang find that the best way to prepare for a duo recital is to practice as much as you can, both together and separately.
"It gets intense, but that's what you need to feel successful and to feel prepared for the performance opportunity," Hu said "We do all the hard work prior to walking on stage, but when we are actually there before the door opens, all we really care about is have[ing] fun together because we already did all the preparation. Live performance has interesting moments always, but there's always the fun and excitement nothing else can compare to."
COVID-19 altered how the performers practiced and performed the recital. Usually, the performers have another person sitting near them to turn the music page when needed, but because of social distancing, the performers had to use a large iPad instead. To turn the page on the iPad, they pressed a pedal on the floor.
Another factor COVID-19 had an effect on was the size of the audience. The Jensen Noble Recital Hall had a more limited audience due to social distancing guidelines. However, many of the audience members still enjoyed attending a live performance, and for some, it was their first live performance in almost a year. Eric Head ('23), a sophomore music and communications major, explained how he felt attending his first live performance in almost a year.
"All the same emotions are there, but it makes us a lot more grateful," Head said. "We've had almost a year with no live music, so we've really learned to appreciate all the aspects, not just the music."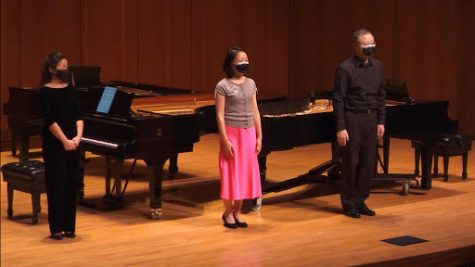 A recording of the performance will be posted on the Luther College Music YouTube page for those who missed, or would like to rewatch, the livestream performance.