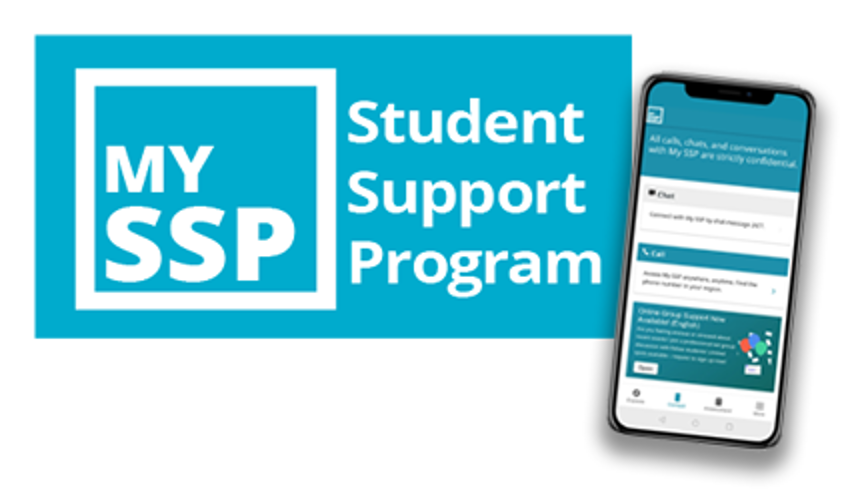 On February 1, Luther College Counseling Services (LCCS) announced an expansion of their services through MySSP, an online mental health support system. This program provides 24/7 access to a crisis counselor through text, call, or video chat, as well as ongoing counseling with a licensed health provider. It also includes a library of digital emotional health and wellbeing content, as well as self-administered assessments. These services are available anywhere in the world, and include various language options including English, Spanish, French, Mandarin, and Cantonese. 
As the demand for mental health and wellbeing services has increased in the past few years, LCCS has been exceeding its capacity to assist students. To address this issue, LCCS decided to partner with MySSP to expand their capacity and facilitate access to these services. Luther Counselor Stu Johnston is an advocate of this program, and is very passionate about how MySSP and virtual services can reach the students in-person services cannot. 
"A number of services were considered, and the decision was to go with MySSP," Johnston said. "The benefit of MySSP versus other virtual telehealth services is that MySSP offers student-centered mental health services to college students throughout the world. MySSP was developed for colleges and universities in order to provide mental health services as an extension of campus counseling centers."
MySSP is designed specifically for college-aged clients, and is available around the clock. Whereas on-campus mental health services may not be available after office hours or when students are off campus, MySSP offers services after hours and during breaks. It also has additional resources that are specific for BIPOC students, like clinicians of all identities and information to help students seek support outside of campus, comfortably.
"There are students [who], for very valid reasons, may not want to come into LCCS for services, and by offering MySSP, those students can be served," Johnston said. "MySSP also provides services anywhere in the world, which will benefit students studying away from Luther. 40% of MySSP therapists identify within the BIPOC community, which gives students options."
College students possess a specific need for mental health services because of the stress of classes, social life, and constant new experiences. Mental health care has also become a priority as the pandemic encourages social isolation and additional stressors to life.
"Students are increasingly engaging more and more in their mental wellbeing, and at the same time, advocating for these resources," Director of Counseling Services Meg Hammes said. "As an institution of higher education, we understand the importance of mental wellbeing and its link to academic success. Luther is committed to doing all we can to support student's academic success as well as their mental health."
Heather Hostager ('22) is a nursing student who learned about MySSP in her public health class. Mental health care has become a popular subject in public health, as the links between physical and mental health become more apparent.
"Everybody has a brain, everybody has a mind, and mental health is definitely a component of the holistic human person," Hostager said. "With everything that is going on in the world, mental health has been at the forefront of people's awareness with ending [stigmas], but in terms of resources, that is still really a struggle we are seeing. We can't even address the physical components [of health] if someone is struggling with their mental health too."
MySSP is available to all current students free of charge, even students without health insurance. Students who would like to access MySSP or other LCCS resources can download the app or go to the Luther College Counseling Services website for more information.