Women place third in fall golf tournament, Men place seventh
Luther College Men and Women's golf recently wrapped up their fall seasons with tournament play. The men competed in the Central College Fall Classic from October 12-13, while the women competed in the American Rivers Conference (ARC) Championship from October 10-12.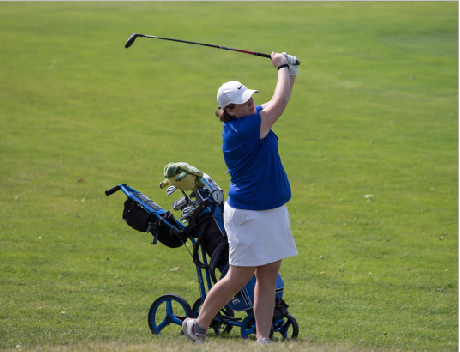 Central College's Fall Classic was held at Finkbine Golf Course in Iowa City. At the tournament, the Luther College Men's Golf team placed seventh out of 10 teams, shooting a final score of 661. The top-three finishers in the tournament were all from Nebraska-Wesleyan University; Nebraska-Wesleyan won the team title with a score of 607. William Penn University finished second overall, while Waldorf University took third. Meanwhile, the ARC Championship was held in Ames, Iowa at the Ames Country Club Golf Course. Through three days, the Luther Women's golf team placed third and shot a 1011, 37 strokes behind Wartburg College, who finished second. The University of Dubuque, the defending ARC Women's golf champions, shot a team score of 961 to win the team title.
At the two-day Central Fall Classic, notable individual performances came from Brandon Dorans ('23), who tied for 4th place with a score of 156, and Ben Phipps ('22), who tied for 8th place with a score of 160. Finkbine Golf Course, which is owned and operated by the University of Iowa, was described by various Luther golfers as challenging. This wasn't helped by the weather conditions.
"The wind was less than ideal, which contributed to [Luther] not performing how we wanted to perform," Dorans said. "I got off to a rough start, but battled through and finished strong."
At the ARC Championships, the highlight performance for Luther came from Morgan Kranz ('21), who finished in second place with a score of 236. With this finish, Kranz added to her history of great performances at the ARC Championship, including a third-place finish in 2017 and winning the tournament in 2019.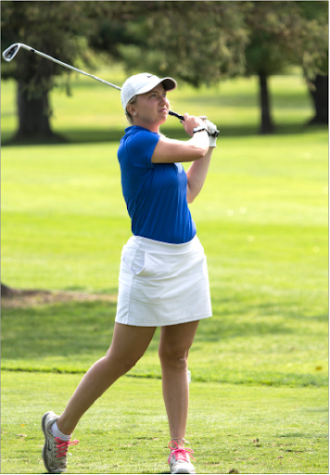 Kranz was also awarded American Rivers Conference All-Conference honors for the fourth time, and earlier in the season was named American Rivers Conference co-female Athlete of the Week for the week of September 21, 2020. Kranz joins Annie Stelow ('89) and Leanne Wagner ('90) as the only Luther Women's golfers to be awarded all-conference honors four times.
"I think [being named all-conference]is extra special this year," Kranz said. "With COVID-19, just being able to have the conference tournament and play in it was exciting."
An obstacle that both Luther golf teams had to face was the new COVID-19 protocols. The most notable on-course change was the protocol with hole flags.
"The [American Rivers Conference] got pretty creative with flag removal," Kranz said. "Some schools didn't want you touching the flag, so the same person would do it each time; some had a mechanism that would let you use your club [to move the flag in and out of the hole]."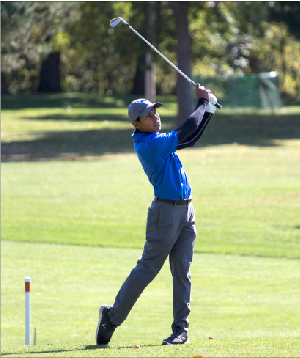 Teams were also affected by changes in transportation to-and-from their respective tournaments.
"Usually we take a smaller Luther College vehicle, like a 14-passenger one, but this year we had to take a 45-seater, and we were only allowed to take nine people," Phipps said.
The Luther golf teams will be practicing through the winter in preparation for the spring season. It is yet unclear exactly what the spring season will look like, but Norse golfers hope to compete in various tournaments in 2021.
Leave a Comment