Cross Country runs in ARC championships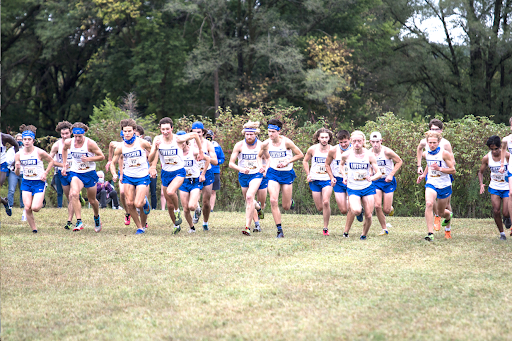 On November 7, the Luther College Cross Country team ran in the American Rivers Conference (ARC) Championship at Central College in Pella, Iowa. Both the men's and the women's teams ended up placing 4th overall in their respective races. The women's team averaged a time of 24:53, and the men's team averaged a time of 26:47. Wartburg was named league champions in both the men's and women's races.
The first finisher for the Luther women's team was Heather Hostager ('22), who finished 14th with a time of 23:54:1. She earned All-Conference honors for finishing as one of the top 15 runners, becoming the eighth runner in the history of Luther athletics to do so three times.
"I knew going in that this entire season would be tough for me," Hostager said. "For every race, it was important to go all in, right away."
Meanwhile, in the men's race, Ian Kelly ('23) earned his second All-Conference honors by placing fifth, with a time of 25:58.
"I think I positioned myself well and left everything out on the race course," Kelly said. "Central College had a tough course but I am happy with how I competed."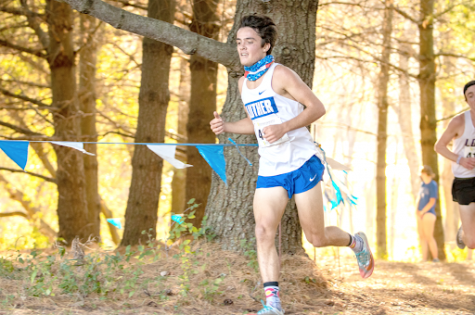 Many more Luther runners from both teams finished inside of the top 30. On the women's team, Amelia Hornseth ('21) finished 20th with a time of 24:39, Stephanie Lewis ('23) finished 26th with a time of 25:02 and Annekke Knauss ('22) finished 30th with a time of 25:20.
In the men's race, Sam Schillinger ('22) finished 16th, just shy of earning All-Conference honors and posting a time of 26:44. Adam Koller ('24) finished 25th with a time of 26:57, Connor Gregg Escalante ('24) finished 28th with a time of 27:05 and Tom Altier ('22) finished 29th with a time of 27:13.
In total, Luther ran in five meets this season, including the ARC Championship. Throughout the entire season, Luther was very lucky in regards to the COVID-19 pandemic. The team only lost their out-of-state meets, and were still able to run in conference triangulars. Additionally, there was never a large group of cross-country runners in quarantine during the season.
"Due to great diligence on the part of our team, we were lucky to not experience significant impacts from COVID-19," Luther Cross Country Head Coach Yarrow Pasche said. "This team took the COVID-19 precautions very seriously and it worked in their favor for the season."
The cross country team had to adapt part of their season to fit COVID standards, but most things remained the same. For example, the team never cut back on the number of practices they had in a week. There were always six days of practice while Sunday was a rest day, but due to social distancing guidelines, these practices had to run differently than other years.
"During September practices, [the team] started out in pods of about eight people each," Katie Fetting ('21) said. "We would do all of our runs and workouts with just our pod members to limit contact. As we progressed throughout the season, with the guidelines of the athletic department, we were able to transition into one big group."
Since the NCAA cancelled all fall championships, the American Rivers Conference Championship was the final meet of 2020 for both teams.
"It was a great race to cap off an exciting season with the team," Kelly said.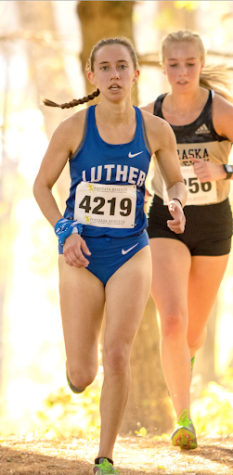 Leave a Comment