Intersectional Feminist Club started at Luther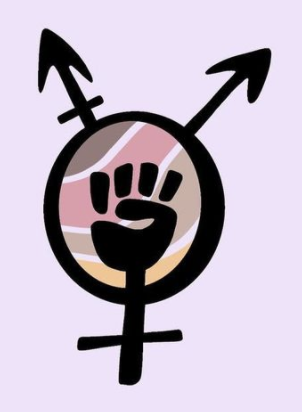 In October of 2020, Luther College launched its first Intersectional Feminist Club (IFC). Founded by an executive board of five Luther students, the main mission of IFC is to be an organization that is open to all identities, and to act as a support network for identities that have been repressed historically, and are repressed today. IFC aims to educate people on issues that relate to intersectional feminism, such as identity, gender, sexuality, and class.
"From my perspective, the mission of our club is to start a conversation about these issues," IFC President Salomé Valdivieso Santillán ('23) said. "I think women's issues, feminist issues should be everyone's issues, but that is not the case. Sometimes we don't prioritize these topics. We want to educate students on gender equality, feminism, and the implications of sexism, racism, and general inequalities. We want to work to spread a positive connotation of feminism. We want to create a group of well-educated feminists and create empowerment with action."
IFC meetings are typically structured as open discussions about topics and questions raised by the executive board, and those who attend the meetings. In preparation for these gatherings, IFC sends out recommended readings or podcasts for members to consume before coming together, so that they might be well informed on any given issue and engaged in the discourse. Occasionally, the club asks speakers to present on different subjects. For example, over the holiday break, IFC invited Professor of Sociology Char Kunkel to talk about gender and the COVID-19 pandemic. Most recently, the group held a moderated talk where members could be open about their feelings about the petition to move classes online, the coup attempt that happened at the capital, and potential action plans against white supremacy and the spread of hate.
"Our goal is to have a platform to discuss stories and talk and just be open," IFC Treasurer Anita Tamang ('22) said. "We are not only limited to talking about intersectionality or feminism. We try to focus on the matter of the moment or anything that is going around. I think the way we see it is that everything is interconnected."
Moving into 2021, IFC's main focus is putting on a production of the "Everything in Between Monologues", created by the Luther community. This show will replace "The Vagina Monologues", which had its last showing at Luther this past year. It was determined that, while the program was revolutionary during the 1990's, its stories are not necessarily representative of the experiences of all women and other marginalized groups.
"The main issue is that because it's come from the 90s, a lot of the monologues and topics are kinda white-washed," IFC's Public Relations Liaison Megan Stevenson ('22) said. "So, you don't have a whole lot of diverse experiences present. Last year the director and co-director started talking about doing something different and moving into a new space. Last year we came out with a zine that featured stories and poems, and artworks from Luther students, and after that, we were kind of like, why can't we make this something?"
While the "Everything in Between Monologues" was originally going to be performed on Valentine's Day, the executive board decided to delay the production until later this spring. Currently, IFC is looking for submissions of poems, writings, art, etc, to be featured in the 2021 monologues production and zine. IFC Secretary Josie Lavoi ('22) expressed her excitement about the upcoming "Everything in Between Monologues".
"I'm really excited about the Monologues because I enjoy writing and reading people's Monologues submissions," Lavoi said. "Also, I'm excited to be a part of creating an entirely new performance that could be a long stand traditional on campus. I'm excited to see it coming together and be able to see how the community is involved in that."
IFC has meetings every two weeks at 7 PM on Sunday. In order to become a member of IFC, Luther students from any major can either reach out on Instagram, or fill out the form in their bio. All one needs to do is to get on the email list so they can get meeting links.
"If you're a feminist just come, you have no excuse," Valdivieso said. "If you have problem with the word feminism, or you have your doubts about being a feminist, come to one of our meetings and check it out. We are all a part of a community and what we discuss may not affect you personally, but it might be affecting your mother, your girlfriend, the women close to you. We are all human beings and feminist issues are human issues. We just welcome you to come and share your perspective."
Leave a Comment