Faculty artist series: Miko Kominami performs piano recital
Over a year has passed since COVID-19 put a halt to the day-to-day activities of students, faculty, and staff. While the pandemic has had a profound effect on many lives, it has presented to many the opportunity to pursue projects that they would not otherwise have the time for. After a year of preparation, Instructor in Music Miko Kominami focused her newfound time and energy on one of her lifelong dreams: performing J.S. Bach's "Goldberg Variations." At her faculty series piano recital on March 12, 2021, Kominami finally performed the piece to a virtual audience.
Composed in 1741, Bach's "Goldberg Variations" has been widely acclaimed for its artistic ingenuity and feared for its technical requirements. The work opens with an aria, followed by thirty variations derived from the opening composition's bass line, and ends with a restatement of the aria. The piece is massive in scale, with a run-time of an hour and twenty minutes. Kominami performed the entire work from memory in a display of artistic sensibility and technical proficiency.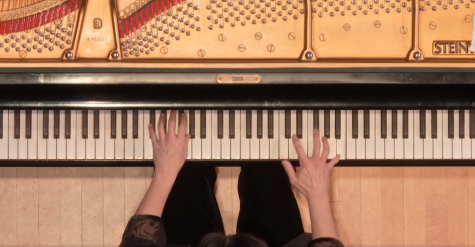 Growing up, Kominami described herself as an "oddball" in a non-musical family. She remembered her mother as an "appreciator of music," but not a musician. Her first exposure to music came from her mother's collection of classical LPs. As a Canadian herself, Kominami remembered being inspired by famous Canadian pianist Glenn Gould. From a young age, his recordings made an impression in Kominami's life.
"I grew up listening to Glenn Gould's recording of the 'Goldberg Variations,'" Kominami said. "It was definitely something I was thinking from a young age, 'One day I would love to play that piece.' I loved it as far back as I can remember."
After graduating from the Juilliard School in New York City, Kominami began her career in piano performance. Before coming to Luther, Kominami was a member of the faculty at the University of Notre Dame. At Luther, Kominami teaches courses in Luther's music department, and also serves as the Principal Keyboardist of Orchestra Iowa. She also participates in a wide variety of solo and collaborative performances.
As Kominami sees it, the variety of performances is exactly what she wants. She enjoys the diversity of experiences and sees it as essential to maintaining a balance in her career.
"I love the mix of it," Kominami said. "I can't tell you how blessed I am with where I am. If one thing went away, I would be so sad, but if I focus too much on one thing, it would drive me nuts. I just love the mix of it."
Kominami's performances have garnered praise from faculty and students alike. Professor of Piano Du Huang fondly recalls attending many of Kominami's performances, and he appreciates her versatility.
"I admire her very much for her many, many outstanding concerts I've attended," Huang said. "Whether it's solo recitals, piano quartets, or other collaborative performances, there are a variety of things. She's always been active and always given high-quality performances. I admire her a lot."
Luther student Jessica Trygstad ('24) shared Huang's admiration of Kominami's musicianship. After watching Kominami's most recent performance, Trygstad was amazed by the quality of her playing.
"I could tell she put in so much work for it, and it really paid off," Trygstad said. "It sounded phenomenal. There were a lot of moments where I was flabbergasted by the amount of skill and talent that she has. It was like the piano was an extension of her fingers."
For those who would like to watch Kominami's performance, a recording will be published at https://portal.stretchinternet.com/luthermusic/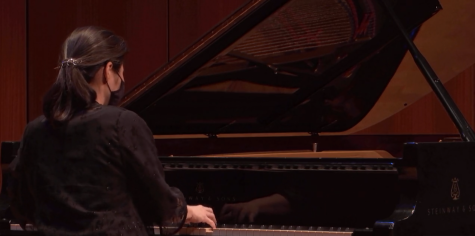 Leave a Comment