Pledging During the Pandemic: Greek Life Spring Pledging Begins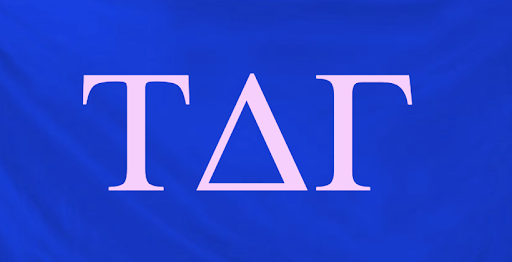 Due to the ongoing COVID-19 pandemic, many Luther Greek organizations chose to forgo a pledge class in the fall of 2020. However, these organizations will be opening their ranks once again as spring pledging begins.
There are seven different Greek affiliated groups on Luther's campus: sororities Alpha Beta Psi, Chi Theta Rho, and Tau Delta Gamma, and fraternities Tri Omega, Sigma Chi Theta, and Zeta Tau Psi. There is also one co-ed institution, Alpha Phi Omega. These organizations are all student-led, with assistance from a faculty advisor.
Service-based Greek organizations require volunteer or service credits to be an active member of the club. Typical activities are volunteering and fund-raising in the local community, such as helping to support the celebration of life foundation, blood donations, and dance marathon fundraisers.
There are also intra-group bonding credits in some organizations, that include activities to help promote comradery, and encourage members to engage with others on campus. These can include weekly meetings, formals, senior send-offs, movie nights, and trivia nights.
Greek life is a way for students to become more involved in the Luther community. Yet, the favorite part about Greek life organization varies among members of different Greek life organizations.
Co-president of sorority Tau Delta Gamma Anna Northenscold ('22) shared her favorite part about being in TDG.
"I would say [I enjoy] connection, which is a super bland stereotypical word pick," Northenscold said. "I think the connections you're making with fellow students on campus is really great, especially right now when it's really difficult to maintain those relationships or meet people. Also connecting with the Luther community and the local community within Decorah, and really plugging into opportunities you have to give back and volunteer and learn about all the things happening on campus."
Luther's sororities and fraternities have benefited both the Luther community and Decorah communities in many ways. TDG Pledge trainor Savannah Deters ('23) expressed her thoughts on the service aspect of Greek life organizations.
"As a Luther student, [joining a sorority] doesn't seem like it's a big thing," Deters said. "It's not like 'Oh, you have to be in a sorority or you're not cool' — it's not one of those types of campuses. It's more like 'Hey, we are here to help you make friends, to volunteer, and do things like that.' It helps [make] Luther a service-based college and it looks good that way. It also builds relationships with Decorah."
The pandemic has made it much more difficult for Luther's Greek organizations to host events, volunteer, and form bonds within the groups. Additionally, according to Greek life leaders, it has been tricky figuring out ways to get people engaged in the same way as before the pandemic. APO Pledge trainer and TDG Service Chair Olivia Schmidt ('22) explained how the pandemic has affected Greek life.
"The transition to an online format and the disbandment of in-group meetings has impacted our ability to form bonds with our sisters and brothers, because you don't get to see them in person," Schmidt said. "The pandemic also really altered the way in which we do service. A lot of our programs just cannot continue because the places where we usually volunteer are no longer accepting visitors, like Aase Haugen. Obviously, that's to keep the community members safe, but it's kind of hard to find ways to contribute to the community that doesn't involve us leaving Luther."
The pledging process tends to take one to two months, with meetings taking place every week. Due to the pandemic, most Greek life organizations are still deciding whether to run the pledging process entirely online, or to utilize a hybrid format.
President of Chi Theta Rho Kyra Kjedahl ('22) shared her insight about how the pandemic has changed pledging for future members.
"There's not a whole lot of completely concrete plans right now," Kjedahl said. "Just because it's very new, the fact they are kind of starting to open up rushing again, because I know in the fall that didn't really happen."
As Greek life organizations are entering their spring recruitment season, flyers are being spread around campus, including QR-codes with more information for those interested in getting involved.
Interested students can contact the sororities and fraternities through their social media accounts, or the email addresses of the Greek life organizations, as well as reaching out to active members.
Leave a Comment