Women's History Month: Celebrating the Contributions of Women at Luther and Beyond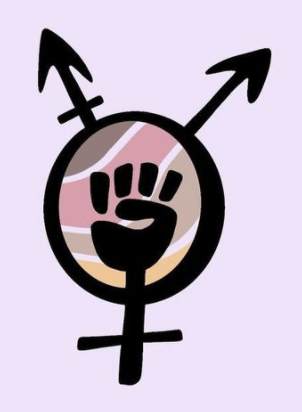 March marks Women's History Month, a time to celebrate, recognize, and learn about women's contributions throughout history. The celebration of Women's History Month at Luther has been made possible through the help of the newly created identity studies program, which sponsored several events throughout the month.
Created this past year, the identity studies program is a large part of Luther's commitment to and support of women and women's issues. Combining the scholarly endeavors of women and gender studies, Africana studies, Asian studies, and body studies (dance), identity studies is a new interdisciplinary major and minor that focuses on understanding the intersections of identities, how knowledge is embodied, and how unequal access to power creates systems of exclusion and inclusion.
Identity studies offers tools for understanding identity, power, and social change. Professor of Philosophy and Identity Studies Holly Moore described how Luther's creation of identity studies supports women.
"Luther's support and embracing of identity studies is a big part of [supporting women]," Moore said. "Luther established a women and gender studies program as a kind of work of activism. To have [a women and gender studies program], just like having an Africana studies program, means that the institution has a stake in the value of preserving, teaching, and learning about the contributions of African-Americans, the contributions of women, the contributions of sexual minorities, et cetera."
Working in tandem with the identity studies program is the recently established Intersectional Feminist Club (IFC), which also hosted several events throughout the month. President of the IFC Salomé Valdivieso ('23) shared why she believes celebrating women's history is important, relevant, and necessary.
"For a long, long time, women– we have been made invisible, not only in terms of society's roles but also in terms of education [and] business," Valdivieso said. "You think about every aspect of human development, we have been overshadowed by men's ideologies, the patriarchy. I think that it is a time to reclaim our power. Because women are very powerful, and sometimes we forget that."
Luther has also established a commitment to women's empowerment through the hiring of multiple women in positions of power on campus. President Jenifer K. Ward, Vice-President for Equity, Inclusion and Student Success Lisa Scott, and newly hired Provost Lynda Szymanski represent Luther's strong commitment to gender representation and women's voices.
While Luther is currently doing many things to celebrate women, the treasurer of the IFC Anita Tamang ('22) said she believes Luther should do more to recognize the contributions of women in the classroom.
"I feel like professors should talk about Women's History Month and [its] celebration, and make people aware," Tamang said. "Like maybe watching a documentary about the health disparities in gender. Watching a movie about the history and kind of having a discussion could reach a diverse group."
Like the identity studies program, the IFC emphasizes the importance of intersectionality in addressing women's issues. Intersectionality focuses on the overlapping nature of social categories such as race, class, gender, and sexual orientation, creating unique systems of power and privilege that individuals may or may not experience.
The IFC is achieving many firsts at Luther, as this group is the only intersectional feminist club that Luther has ever had. Vice-President of the IFC Laura Wyre ('23), explained how the group takes an intersectional approach to feminism.
"[We want to] truly be intersectional, and not just focusing on white women's issues, but making sure we're supporting our BIPOC friends and those within communities that are being oppressed," Wyre said. "Making sure we're supporting the communities that really need us, that really need support, is one of the most important things that we can do right now, especially with trans women [and] trans women of color. [They] are super important communities that have paved the way for us in so many different ways, but are often ignored."
One of the events to celebrate Women's History Month will be the "Everything in Between Monologues," an original stage production produced by IFC, The performance will take place Saturday, March 27 at 7:00 p.m. in the CFL main hall. The monologues share the untold stories of Luther's diverse campus community, reflecting on topics related to the body, gender, and sexuality. All donations will go towards "Udeshya: Girls in STEM" in Nepal.
In previous years, the monologues have followed Eve Ensler's script, "Vagina Monologues." This year, the monologues share the experiences of members of the Luther community, drawing from the experiences of a diverse mix of individuals. Moore noted the importance of understanding what she believes it means to be a woman.
"That category of woman, to me, it matters a lot that it be understood as not exclusive of trans and non-binary, and individuals assigned female at birth," Moore said. "It's important for us to recognize that [diversity] is a vibrant part of who we are as Luther. There are a lot of different kinds of women in terms of gender identity, but also in terms of our embodiment. What it means to be a woman means lots and lots of different things."
Students interested in joining the IFC and identity studies program this month to celebrate women's contributions, both at Luther and in the larger world, should this link to view all the events happening this month at Luther.