Jon Jensen ('89) returns as director of the Center for Sustainable Communities at Luther College
"It's an interesting moment for me as, in a couple weeks from now, I will be retired from Luther College," Professor of Religion and Director of Center for Sustainable Communities (CSC) Jim Martin-Schramm said. "After 27 years of investment, you want to leave with confidence that these things are in good hands. With regards to the center and sustainability at Luther, I have nothing but confidence in Jon Jensen."
President Jennifer K. Ward recently appointed Professor of Philosophy and Environmental Studies Jon Jensen ('89) to return as the director of the Center for Sustainable Communities (CSC) at Luther College. Jensen will begin his three-year term in June of 2021.
Jensen has several goals in mind as he steps into the role, and hopes to continue the good work that CSC has been doing using the momentum that Martin-Schramm has built up. Jensen's main priority is student engagement, ranging from residence halls and other on-campus activities, as well as the Decorah community and an emphasis on "social sustainability," to address issues of diversity, equity, and inclusion.
"I think everything is a bit more challenging during COVID-19, but I think we can also see more students, faculty and staff are getting vaccinated," Jensen said. "As we move through this year, there will be more opportunities for things to get better, to get easier. We, as a community, [are] sort of moving into the next phase of the pandemic, and sort of re-engag[ing] a bit more."
In order to position Luther College for a sustainable future, Jensen wants the CSC to continue working on multiple initiatives such as the Climate Action Plan, achieving carbon neutrality by 2030, and lowering food waste on-campus. Jensen is especially interested in bringing back "Endeavor Together," a pre-orientation program for first-year students. In Jensen's opinion, the program is an important first step for Luther students to connect to Decorah's environment.
"I [see] this program as an important first step for first-year students as they begin their journey at Luther," said Jensen. "It's a great program and we need to figure out what [and] how we can have other experiences like that now because it's a way to both connect students to each other and to the place where our campus is located and I think that both are important."
Martin-Schramm, who has worked closely with Jensen, describes him as a strategic thinker who has an abiding passion for sustainability and a genuine interest in students. Martin-Schramm considers Jensen a major leader in sustainability on campus, and feels Ward's choice of successor is a wise decision.
"Jon has brought a vision to our campus, it has been reflected both in the work for the CSC and environmental studies program," Martin-Schramm said. "Jon also has an extensive familiarity with regional and national figures who are committed to sustainability, and he served a term on the board of the Association for the Advancement of Sustainability in Higher Education. He's regarded in the niche as a national leader– that's not insignificant. There will be lots of ways he will be impacting the campus directly and structurally." 
Elise Wilson ('24), an environmental studies major, is a sustainability educator at the CSC who previously had classes and worked closely with Jensen while at Luther. Wilson shared her reaction to this change in the director for the CSC position.
"[Jensen]'s sort of like the behind the scenes– he made the center run in addition to all the faculty in that department," Wilson said. "He's very passionate about what he does through his teaching and through his position here at the center, so it's no surprise that he's returning as the director."
Charlie Sylvester ('22) is an environmental policy major and student worker at CSC, and takes pride in the fact that Luther was ranked the eighth most sustainable baccalaureate college in the nation. He went on to share his hope to see the rank go up as Jon Jensen returns to this position.
"I hope Jon Jensen continues to receive support from the administration for making the college more sustainable. And I really hope Jon Jensen and the entire CSC receives more support from the students," Sylvester said. "I think Luther's done an incredible job in making this campus more sustainable, but it can do better at engaging students."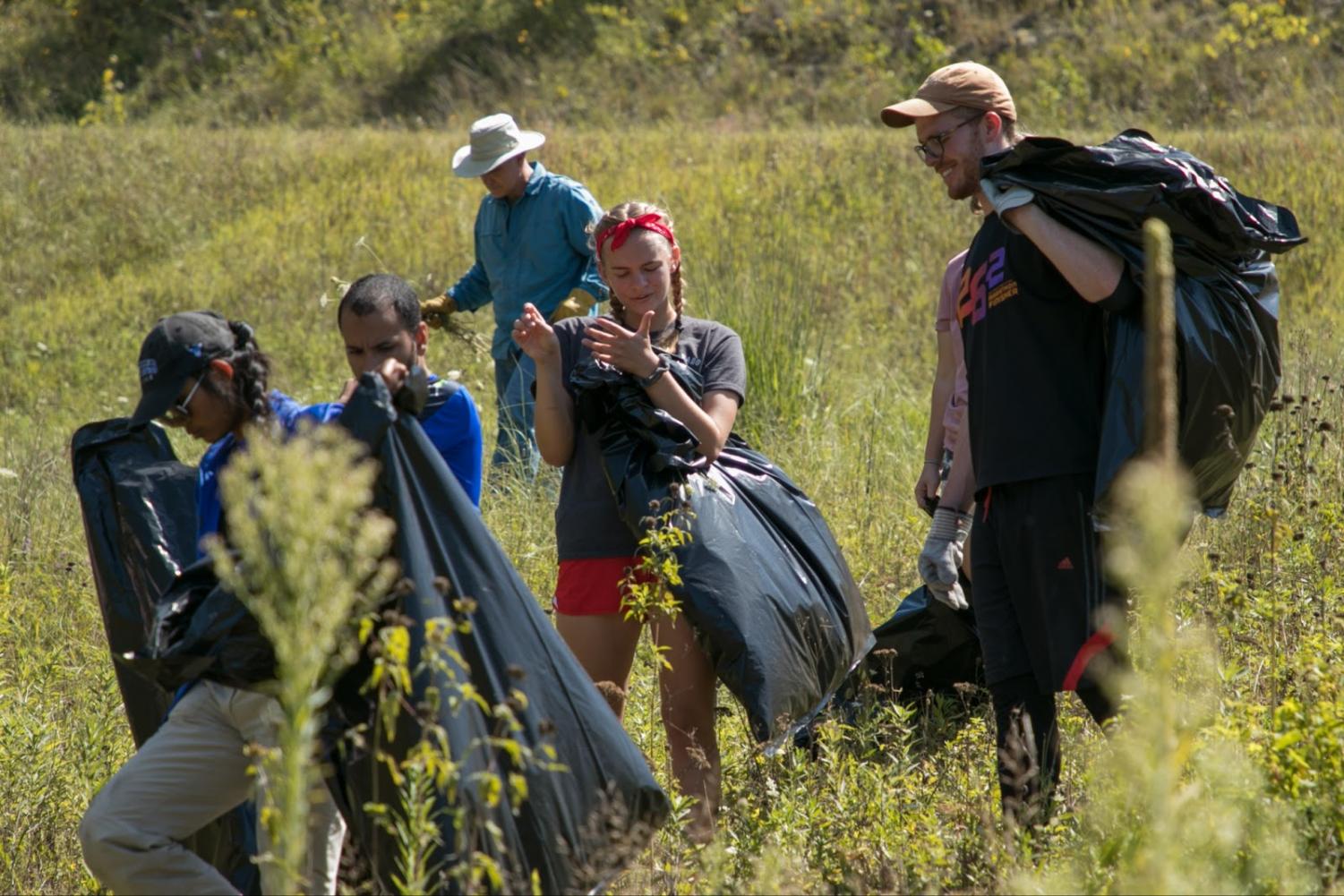 Leave a Comment