Norse of the Week: Isaiah Mitchell ('22) and Breaden Hendel ('25) awarded NWCA III Scholar All-American recognition.
Isaiah Mitchell ('22) and Braeden Hendel ('25) have been chosen as this week's Norse of the Week. Both Mitchell and Hendel compete on the Luther College wrestling team and have recently been named National Wrestling Coaches Association (NWCA) III Scholar All-Americans. This is the second time Mitchell has received the honor. To qualify, the student-athlete must have a cumulative GPA of 3.20 or higher and have placed at one of the eight NCAA III Regional Qualifying Tournaments. 
How did you get started wrestling, and why did you choose to do so at Luther? 
Mitchell: "My dad is the wrestling coach here at Luther, and so wrestling was a part of my life since I was born really. Once high school ended, I didn't know if I wanted to continue a wrestling career. I actually ended up going to the University of Iowa for a couple weeks, and then decided it wasn't the right choice and wanted to come back and wrestle for my dad. Best choice I ever made."
Hendel: "When I was in 5th grade, my older brother decided he was going to join wrestling, so I also decided I was going to do that. I had no idea what I was going to do until May of last year, until I visited Luther and decided to come here."
What was it like to compete this season? 
Mitchell: "Competing this season was a lot nicer than last year for sure. With all the restrictions last year, it just didn't feel like a true season, so getting to compete this year and having a normal experience without masks was a lot more enjoyable."
Hendel: "It's been exciting for me because it's my first year here, and I've been doing pretty well. The team has been really great."
What moment from your wrestling career at Luther stands out to you, and why? 
Mitchell: "For me, I would say my last match. I knew going into it that it was going to be the last match of my career, and I've been wrestling my entire life, and I guess I really didn't think the day would ever come. It was definitely a bittersweet moment. Walking away with the win, and giving my dad a hug at the end, was so special. It's something I'll cherish forever." 
Hendel: "For me, it was probably winning the Augie Open this year. I didn't really know what to expect from my first two tournaments, but winning my second one and seeing all the excitement the team had for me winning was amazing."
What's your favorite thing about the Luther wrestling team? 
Mitchell: "The brotherhood. Everyone who joins the team is like a brother to me. I'd do anything for these guys. Everyone has a different story and different background, but it doesn't matter in the end, we all turn out to be brothers. If something happens to one of them, we all take it to heart. I just love these guys."
Hendel: "Everyone's so close. Even though I've only been here for a year, I feel like I've really gotten close to a lot of people on the team."
Who is someone you admire, and why? 
Mitchell: "Definitely my dad, he's been the biggest role model in my life. He's helped me on and off the mat with different things, and he's got such a great reputation in Decorah and beyond. I respect him a lot."
Hendel: "My mom. No matter what I've been through, she's always been there for me. Even when she's going through tough times, she's always been there to help me." 
What does it mean to you to receive this award?
Mitchell: "It's really special, and it's definitely something I've worked hard at. Being able to balance academics and athletics at a high level is challenging in college, so I'm definitely proud of myself. It's going to set me up for success in my future."
Hendel: "It's pretty great that I was able to do very well in the jump it usually takes between high school and college wrestling, and while doing that, maintain a good GPA. I've put hard work into both my classes and wrestling."
What would you tell someone who is considering Luther and its wrestling team?
Mitchell: "This is a great place, with lots of great people. Everyone here cares about you. Your academic advisors, your professors, and your coaches actually care about you and want you to succeed."
Hendel: "Luther provides a really great experience. There are people that I've never talked to that have started conversations with me just walking places. You can't say that about every place."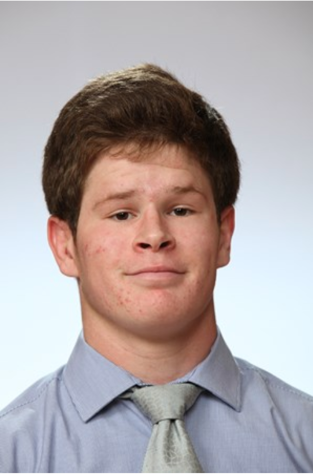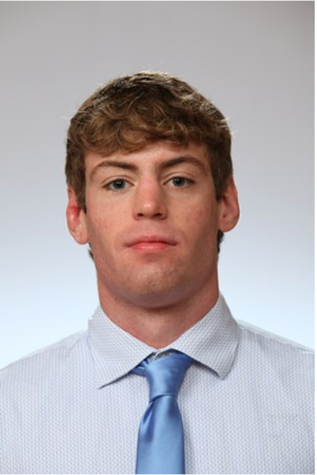 Leave a Comment