Faculty Feature: Assistant Professor of Sociology Neeraj Rajasekar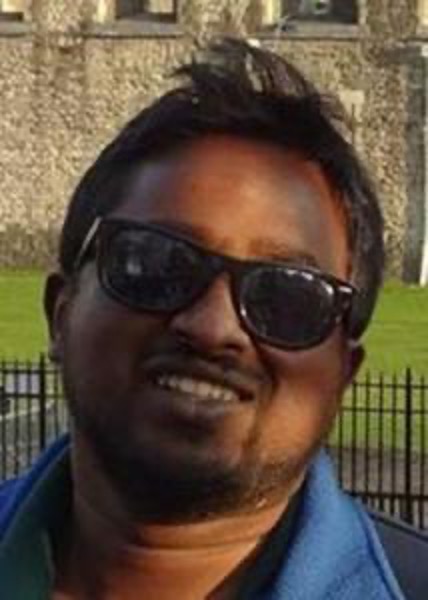 Assistant Professor of Sociology Neeraj Rajasekar is known for his quick teaching style, the humor he brings to the classroom and the focus he brings to social issues. Rajasekar just joined the sociology department this past fall — and has taken a long road to get to Decorah.
Before coming to Luther, Rajasekar completed his Ph.D. in sociology at the University of Minnesota. During his time there, he served as Special Projects Coordinator of "The Society Pages", an open-access social science project housed by Minnesota's sociology department. 
Following Rajasekar's time in the Twin Cities, he taught at the University of Minnesota Duluth. Duluth is smaller than the Twin Cities, but Decorah is even smaller; Rajasekar explained the adjustments he has had to make since Decorah became his new home. 
"No traffic, it's quiet," Rajasekar said. "A disadvantage is that the restaurant options are pretty limited. The roads could also be better."
Beyond Rajasekar's feelings about Decorah, Luther has made quite an impression on him. In comparing Luther to his previous institutions of higher education, Rajasekar pointed to how he appreciates that everyone knows everyone.  
"I was at a big school before Luther, and by the end, some professors still didn't know that I wasn't a student," Rajasekar said. "Here, everyone knows who I am. They [even] know my dog's name." 
Rajasekar describes himself as a big nerd who plays a lot of video games and as a cricket fan and player. For those not in the loop about his dog, her name is Sarabi, after the queen of Pride Rock and mother of Simba from "The Lion King".
Elsa Queoff ('26) is in Rajasekar's introduction to sociology class this semester and described his teaching style as "modern." She pointed to his ability to engage students with his quick wit. 
"I like him because I think he's funny. He has a lot of humor with what he says," Queoff said.
Rajasekar's engaging personality made him a clear choice for Professor of Sociology and Identity Studies Department Head Char Kunkel. She explained that the goal behind these introductory courses is to build and recruit for the sociology major — and Rajasekar's personality is selling.
"His position is key because it is to teach the required courses and elected ones in the field of criminology," Kunkel said. "He was our top candidate, and he's great because he's interesting." 
When it comes to the classroom, Rajasekar is passionate about social issues. To him, this means educating his students to think critically about the world they live in.
"If we're gonna change some of our social issues, everyone needs to be on the same page about what they even are in the first place," Rajasekar said. "Everything we learn in sociology is directly relevant to everyday life. Your science courses are of course important too, but they often don't matter as much when it comes to social issues." 
Queoff explained that she learned a lot about inequalities, and realized how some of the things she had already been taught in school were biased. For example, Queoff learned from Rajasekar that historians left out people like W.E.B. DuBois from sociology's "founding fathers". Rajasekar taught that the lack of inclusion was because he was black.
Rajasekar appreciates the small classes and engaged students, and he offered some advice for Luther students. He encouraged everyone to take advantage of the opportunities to study away, whether it be for J-term or a whole semester. 
"I highly recommend doing an international semester or one in Rochester or other places in the U.S., and [to] not spend all four years at this campus if one financially can," Rajasekar said. "It's important to be exposed to different cultures and not be as isolated as Decorah can sometimes feel." 
Despite occasional feelings of isolation, Decorah is home for Rajasekar and Sarabi. Rajasekar plans to continue bringing efficiency, humor, and focus to social issues into the classroom. 
View Comments(1)