Phi Beta Kappa Hosts Professor William G. Moseley In His Presentation: "Decolonizing African Agriculture: Prioritizing Food Security and Agro-ecology in African Development"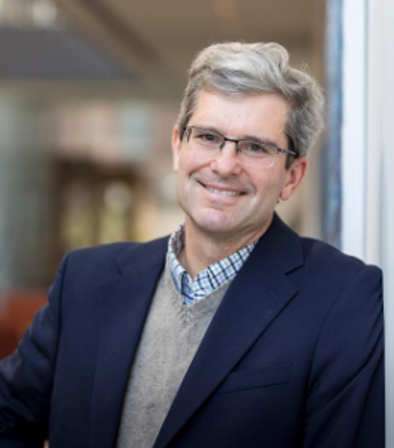 On Thursday, April 13, from 5:30 to 6:30 p.m.,  DeWitt Wallace Professor of Geography and Director of Food, Agriculture, & Society Program at Macalester College, William G. Moseley, gave a presentation on "Decolonizing African Agriculture: Prioritizing Food Security and Agro-ecology in African Development." The event was hosted by Phi Beta Kappa in the Jenson Noble Recital Hall. Moseley talked about decolonization, agroecology development, and what can be done to improve African agriculture overall.
Moseley began the talk by defining agroecology and agroforestry, describing their roles in African agriculture. He proposed that investment into agroecology and agroforestry would benefit African agriculture more so than investing only in cash crops. Moseley also explored the role of colonization in the spread of cash crops, suggesting that this has led to monoculture farming. Monoculture farming proves that African agriculture is not apolitical. 
"Agronomy in African agriculture is infused with politics and power," Moseley said. "Agronomists are focused on developing specific types of crops with certain characteristics, grown in particular ways to benefit certain entities and groups of people. Those with money and power impact these decisions. We can not begin decolonizing African agriculture until we understand this dynamic."
Moseley presented three main solutions to food security and agricultural problems in Africa. The first solution challenges the assumption that increased crop production alone can solve food insecurity and hunger on the continent. Secondly, Moseley claimed that agricultural development must be seen as the first step in the industrial development process. His third solution emphasized that the people of Africa need to have greater control over their food systems and the role of different African governments in ensuring access to food.
Of the students and staff who attended this lecture was Awate Elizabeth Loma ('25), an international studies student primarily focused on sub-Saharan Africa. Loma expressed appreciation regarding the talk.
"Something that stood out to me was the international community's role in food security and agricultural development in Africa," Loma said. " I appreciated that he highlighted the effect of the Ukraine war on food prices in Africa because it is something that is overlooked when discussing the war."
Another attendee was Samantha Dzangare ('23). Dzangare was curious to hear a non-African perspective on the issue of food security within the continent. 
"As an African, events like these make me reflect and try to understand different people's views about issues in Africa," Dzangare said. "It's always good to listen to different opinions and ideas about issues."
Following the presentation, Moseley held a question-and-answer session with the audience. Attendees asked if Moseley spoke to any African students about the issues he raised while conducting his research and the role of women within the agricultural system. 
"Women play a massive role in agricultural development and food security in Africa, yet they are marginalized and sidelined in the process," Moseley said. "Governments and different stakeholders must make more efforts to include women in agricultural policies."
For more information on future Phi Beta Kappa events, visit their website.
Leave a Comment