Luther holds Hispanic Heritage Month forum
The Diversity, Civility, and Liberal Arts Working Group at Luther held a forum on October 21 via Zoom to discuss Hispanic Heritage Month. This forum was moderated by Professor of Spanish, Dr. David Thompson, and featured three panelists: Professor of Anthropology Anita Carrasco, and students Evelyn Montoya ('23) and Salomé Valdivieso Santillán ('23).
The forum was the second of a two part series that sought to facilitate discussion regarding the inclusion of students, faculty, and staff who identify as Latinx or Hispanic. The first forum took place the week before. A total of 18 staff, students, and faculty were present at the forum, which focused discussion around questions of inclusivity at Luther. As moderator Thompson pointed out, diversity and inclusivity are not necessarily synonymous concepts.
"There's an important distinction between diversity and inclusion," Thompson said. "A campus may be diverse, but if those employees and students are not interacting with each other, there will not be much inclusion. You cannot have inclusion without diversity, but you can have diversity without inclusion."
The forum attempted to address these disparities at Luther, how the community may promote the inclusion of Latinx students, faculty, and staff on campus, and what barriers might exist to that end. A point of focus highlighted by Carrasco this discussion was the importance of creating spaces where students, staff, and faculty of color not only feel comfortable, but feel like they belong and are valued.
"Part of that belonging is hearing people speak your language, seeing your food around, feeling that there is a group out there that you can rely on, and not feeling that you are the only one around," Carrasco said.
Discussion also focused on fostering inclusion through curriculum with emphasis on course offerings, course content, and how faculty engage students with the material. Students and faculty articulated that inclusion through the curriculum needs to be a focus in all academic departments, not exclusively departments that offer courses related to Latinx cultures. Dr. Thompson shared how he strives to foster inclusion in his classroom and curriculum by getting to know each of his students.
"It's important to me to know who they are, how they came to be in the course, and something about their identity," Thompson said. "I try to learn as much as I can about the students so that I can design courses that will help each of them succeed regardless of who they are and where they come from."
Another significant concern that was voiced by students and echoed by faculty was the mental bandwidth that students of color exert in thinking about whether they belong. Panelist Valdivieso Santillán shared how her mental stamina is affected by being a minority at Luther.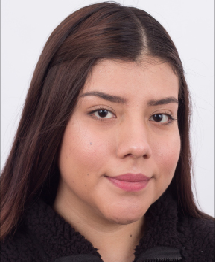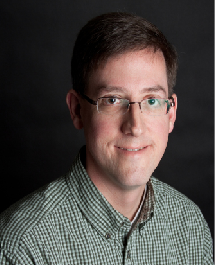 "There is a great emotional and psychological toll being a minority on this campus, and sometimes people do not realize that," Valdivieso Santillán said. "When you are a minority in a class, it creates a lot of discomfort, and sometimes people think it's just another book in the list, but for us, this is our life. It is important to acknowledge that some things are hard to talk about, but they are necessary."
Another issue that was discussed was the retainment of LatinX students at Luther. Montoya noted how there has been an increase in LatinX and Hispanic students leaving Luther after their first or second year. She felt that the administration can do more to make these students feel that they belong and are valued. She also emphasized the need for Luther to hire more faculty of color in every department to provide students of color with a source of support who can relate to their experiences.
"It's one thing receiving support from your friend, but how is administration and counseling services showing support for Hispanic students, and students of color?" Montoya asked. "We do not see counselors of color here. We want someone who we can relate to, as a white person can only do so much compared to someone who knows what you've been through."
An analogy that Thompson shared during the forum was that of the temperature of a space being hot or cold to indicate how welcoming the space is for individuals of color.
Riley Taylor ('22) was one of few white students who attended the forum. She felt that assessing the "temperature" of spaces on campus is necessary to make these spaces more inclusive. Taylor also shared how white students can take an active role in promoting the inclusion of Hispanic, Latinx and students of color on campus.
"As a white student, it is my responsibility to find a balance between speaking out about issues pertaining to people of color, but also recognizing when it is my time to listen and uplift their voices," Taylor said. "Not being silent is something I can do. I can also continue to attend events and learn both on my own, and through my peers how to make spaces more comfortable for students of color."
If you would like to contribute to the conversation of how Luther can foster inclusion for Latinx faculty, staff and students, please email Dr. David Thompson ([email protected]).
Leave a Comment