Norse of the Week: Alexis Kemp ('22)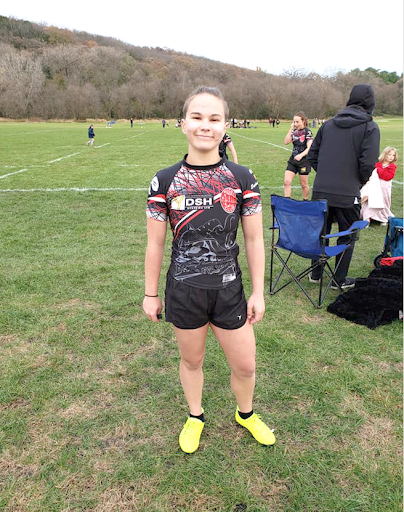 Alexis Kemp ('22) is a winger for the Luther Womens' rugby team. This is her second year on the team, and she is majoring in Art and Computer Science.
How did you start playing rugby?
I found out about rugby through [my friend], he played [on the men's rugby team] freshman year, and I'd never heard of rugby until then. So, I started watching it and I went to his games at Luther. I found out my sophomore year that the women's team was coming back, and I found out through [a womens' rugby player] what night practices were.
Why did you choose to play rugby?
I've always been athletic, I did swimming in high school, and I kind of missed doing athletics. I've been in a lot of different sports.
How has Luther womens' rugby helped you grow?
I've met a lot of different people, and I've learned how to interact with those kinds of people. I've learned how to work as a team better since I haven't really played a team sport in a while. Being able to interact with people and work as a team collectively has really helped me.
How does Womens' rugby work at Luther College?
The women's club team from Decorah, [the] Northeast Iowa Womens' Rugby Club, has quite a few women who came out to play last year, and it was the club's first time ever having a womens' team. They had a good turnout and they were all very supportive women and most of them had never played rugby, they might have watched someone they know play rugby, so we all are growing together.
What is something unique about rugby?
Something unique about rugby is that we all help each other, so the first couple games we would play them competitively, but if we needed to pause and hear something we needed to do better, that's what we would do and that was awesome. It was a learning experience, which was really cool.
Who is someone that you look up to?
I'd have to say [Luther College Visual and Performing arts] professor Ben Moore, just because he's kinda similar to what I'm wanting to do in life. I want to do video game design later in life, and he has offered multiple courses on that, and has his own gaming company and makes his own models for that. He's just really cool that way.
How do you feel about Luther Womens' rugby's performance during your time at luther?
Luther womens' rugby has been around for a long time. Their numbers started to go down, so they decided to take a break for 2018 and 2019. They found out that people still wanted to actually play it, so they brought it back in 2019-2020. We had a lot of women try out and start playing it. USA Rugby actually started doing their own womens' team so we were able to play through them. There was a lot more interaction with other teams, which was awesome.
How has the COVID-19 pandemic affected a club sport like rugby?
COVID-19 has not been helping us, because we are having a hard time recruiting. We can't really have practices right now through Northeast Iowa Rugby; We are unable to invite people to practice and everyone's been keeping to the dorms.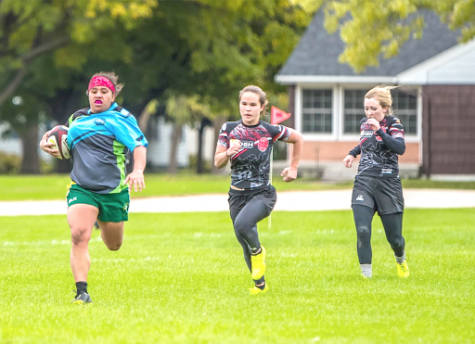 Leave a Comment