Luther students plant trees in Nelson Woodland Area for Climate Justice Week
On Monday, April 19, 17 Luther students volunteered their time to plant trees in the Nelson Woodland Area. This event was part of Climate Justice Week at Luther, a series of events put on by various organizations and groups to help people gain awareness of the intersections between climate change and social inequity, and find a drive to make positive change. The event was led by students of Associate Professor of Biology and Natural Areas Manager Molly McNicoll's "Restoration and Conservation Biology" course.  
The Nelson Woodland is a roughly 12-acre young woodland. It was originally an agricultural field, but the area frequently flooded, and a lot of soil was subsequently eroded away. In 2012, Luther had the opportunity to set aside the land to maintain flood zones and improve the habitat by planting various tree species. Carina Hansen ('21), one of the student leaders from McNicoll's class, explained why she chose to help lead a project in the Nelson Woodlands.
"I hope to educate people on the importance of being involved in your community and helping the environment, and showing people one of the ways that they can do that," Hansen said. "For restoration and conservation biology we had to pick an outreach program to do during Climate Justice Week, and we thought a tree planting event would be a cool thing to do, because I know I personally haven't planted a tree since elementary school." 
Once the volunteers had gathered in the woodlands, the student leaders explained why planting trees is important for the environment, and demonstrated how to properly plant a tree or bush. The three different trees planted were burr oak, shagbark hickory, and river birch. Two types of shrubs were also planted, hazelnut and serviceberry. 
"Remember that this is new to [the student leaders], they've never done this before," McNicoll said. "But part of the reason they're doing this is to realize that we need to offer opportunities for people to connect to natural areas. When we give people those opportunities, they're more connected to the land, and when someone introduces them to it, they're much more likely to go out on their own and explore natural areas. I also hope that students feel more of an ownership, that these are our lands, it's not just the college's land, these are areas that we all take care of together."
The volunteers planted saplings for two hours, making sure to space them at least 10 feet apart from each other, and to avoid spaces that already had established trees. McNicoll encouraged people to think about how the work that they did will have a real impact during their lives, and how upon returning to the woodland in 20 years, the beginning of a canopy will likely be visible to visitors. 
Kelly Schultz ('21), another student leader from the event, explained what she hoped volunteers would take away from this experience.
"I hope that people realize that tree planting is beneficial to an ecosystem, but also that it can be beneficial to them," Schultz said. "It's an easy way to get involved and is an opportunity to do something that most people don't get to do. It also exposes people to some of Luther's natural areas. I hadn't been to the Nelson Woodlands [before], just because no one knows it's over there really."
For those curious about the woodland, it is on the opposite side of Highway 52, across from campus and south of the Upper Iowa River. Though there are no trails in the woodland, there are plenty nearby, and students and members of the Luther community are encouraged to explore those areas.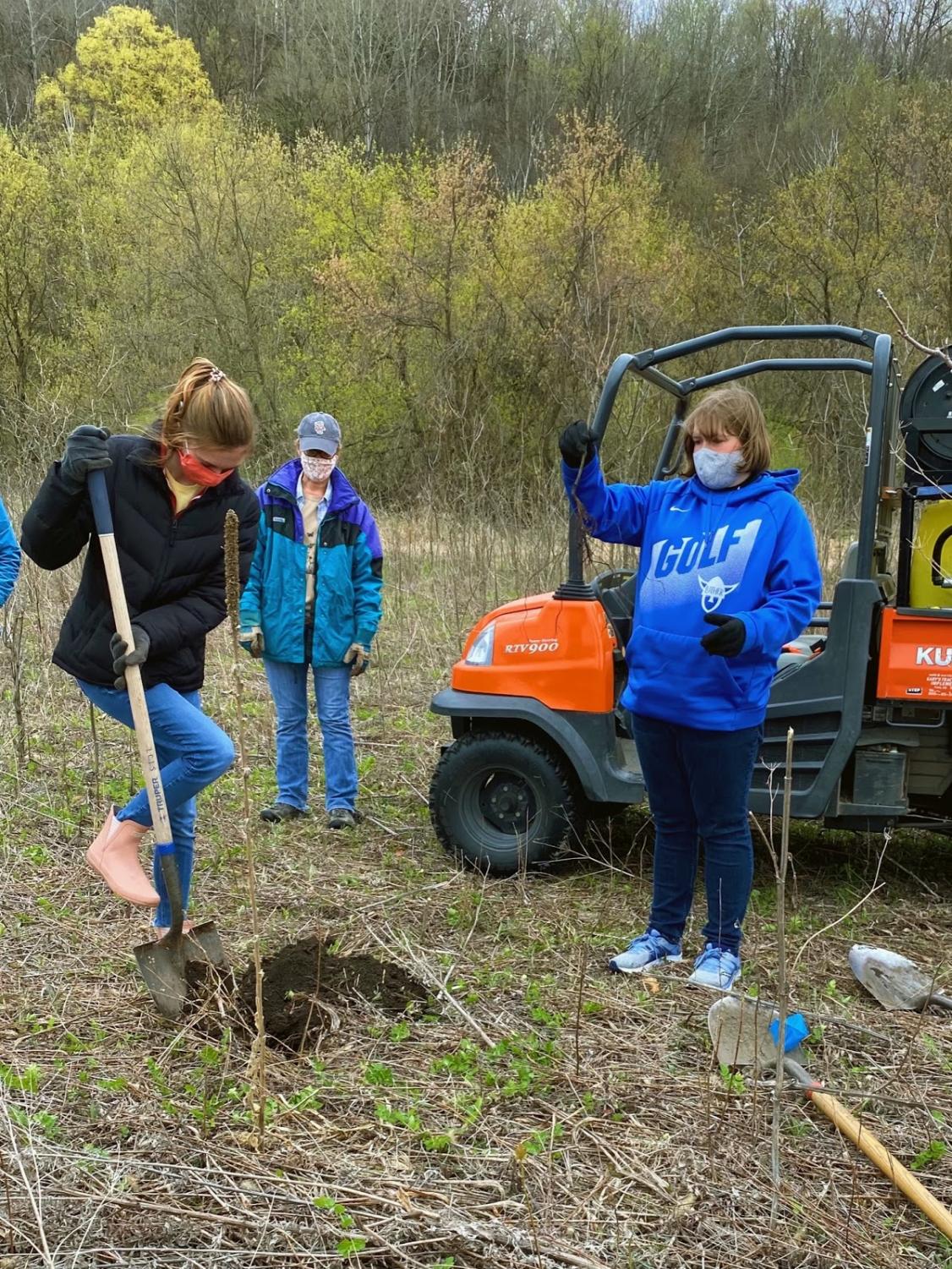 Leave a Comment