Vice President of Development Mary Duvall and Director of Intercollegiate Athletics Renae Hartl announced a change in dates for Luther's 2024 Homecoming weekend, from October 4-6 to the new date of October 25-27.
A conference-wide schedule change by the American Rivers Conference (ARC) caused the Luther football team to be away on the originally planned Homecoming weekend.Vice President for Development Mary Duvall explained Luther's reasoning behind changing dates stemmed from viewing the homecoming football game as an important annual event.
"[The original homecoming date] removes a central gathering activity for alumni and an important show of support for our football team," Duvall said, in a press release published on November 3.
Hartl called Homecoming a "special event" that requires dates to normally be announced two years in advance. Hartl, who is also Luther's head Softball coach, shared that the Alumni Office and the Athletic Department considered multiple options before settling on a new date.
"We considered our options, including holding Homecoming on the original weekend without a football game, but after further consultation with internal and external groups, we have determined the new date for Homecoming will be October 25–27, as the Norse host Nebraska Wesleyan," Hartl said in a statement.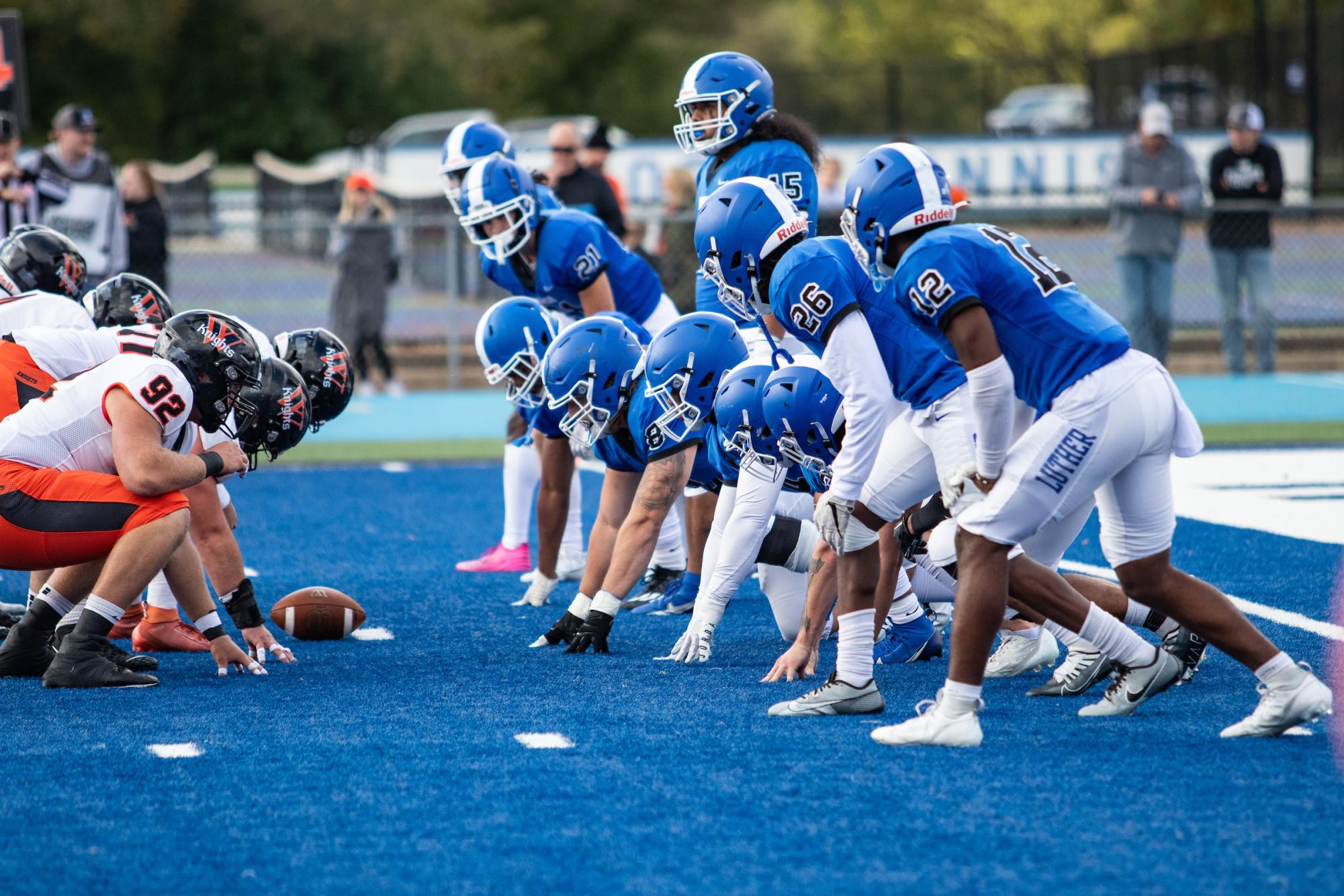 In addition to the football game, Luther also hosts Homecoming concerts featuring several music ensembles, academic lectures, and student Homecoming festivities. Duvall said that these events are also able to be adjusted to the new Homecoming dates.
"We consulted with both internal and external constituents, and they affirmed that while it's never easy to adjust a previously-stated Homecoming date, luckily most hadn't started planning for next year yet," Duvall said. "So, we hope moving forward we will have few, if any, hiccups in scheduling."
Luther worked with Decorah hotels to accommodate for those who may have already booked their hotel accommodations for the original Homecoming weekend. Anyone with reservations for these original dates have until Friday, November 10 to contact their hotel to rebook. Representatives also alerted local Airbnb and Vrbo owners to ask to honor rebookings for the new dates, and advised friends and family of Luther students looking to rebook to reach out as quickly as they can to see if they can change their reservations. Questions related to logistics like rooms or venues can be sent to Executive Director of Alumni Relations Sherry Alcock by phone at 563-387-1861 or by email at [email protected]. For other questions, Duvall encourages individuals to contact her at 563-387-1525 or [email protected].
Duvall is appreciative of the Luther community for their continued support and patience throughout this process, specifically "those who are working hard to facilitate the changes that are occurring in order to shift weekends." More information about Homecoming Weekend 2024 can be found here.